How To Use a Double Needle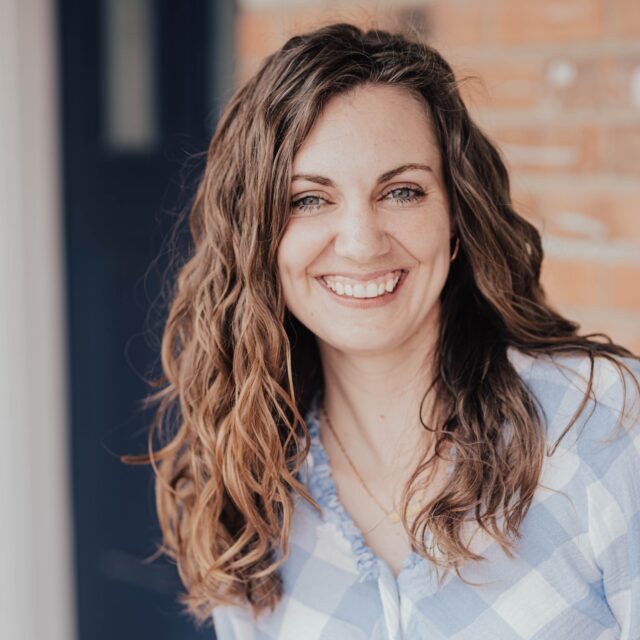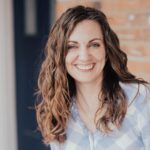 This post may contain affiliate links.
Learn how to use a double needle to have two rows of perfect stitching. Use it for hems for knit or woven fabric.
A great sewing skill to help your sewing look professional is knowing how to use a double needle. It's a simple technique, but it's hard to master unless you have some sewing tips for using a double needle on your sewing machine.
I have been using a double needle for many years, and I've tried everything and read every article about how to use a double needle. These are the tips that work best for me. Let's learn how to use a double needle!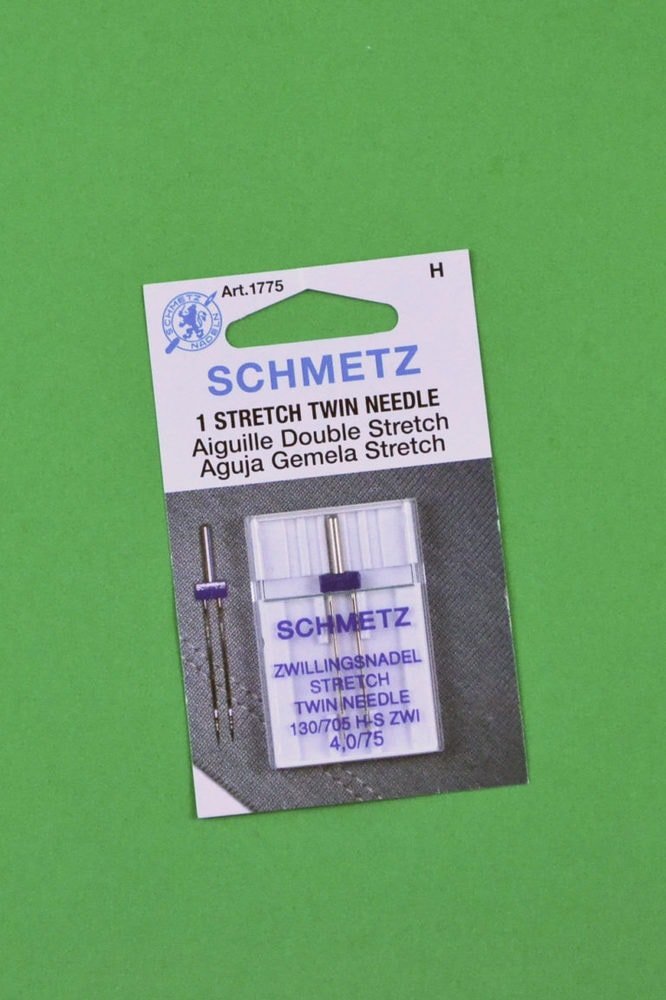 What is a Double needle?
A twin needle or a double needle is two sewing machine needles connected onto one shank. One needle is slightly shorter than the other needle so the bobbin can catch both threads.
A double needle sews two lines of parallel threads while the bobbin goes back and forth in a zigzag between each stitch.
A double needle is a way to get the look of a coverstitched hem without using a coverstitch machine on knit fabrics.
A double needle can also be used on woven fabrics to sew pintucks, decorative stitching, or hems. Learn more about all the basic sewing stitches you need to sew clothing.
What sewing machine can use a double needle?
Any sewing machine can use a double needle. They are inserted like a regular sewing machine needle. The only difference is that you need two threads on top with the bobbin thread on the bottom. I give tips and ideas for making it easier to add two threads to the top of your sewing machine later in the post.
Kinds of double Needles
There are lots of different kinds, sizes, and widths of double needles.
When looking at the information on a double needle case it will tell you what kind of needle it is like a stretch needle or universal needle. The case will also tell you the width between the two needles which is measured in millimeters and the size of the needle (i.e. 75, 80, 90, 100, etc.)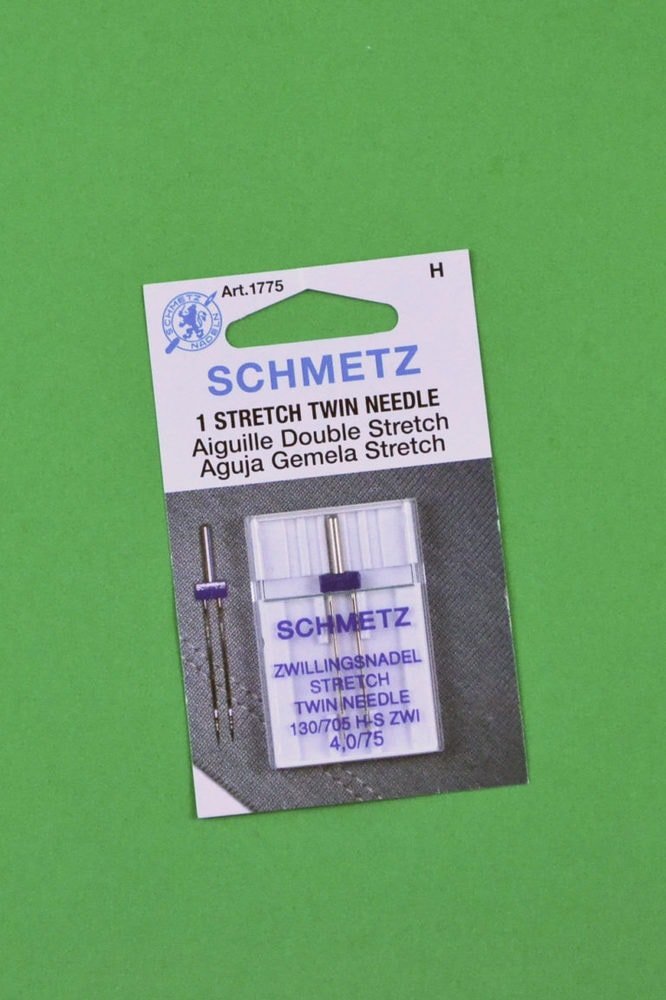 Make sure you use universal double needles for woven fabric and stretch double needles for knit fabric. I use my stretch double needles the most and like to have a couple extra in case the one I'm using breaks.
where to find double needles
There are lots of different places to find different sizes of double needles!
Joann Fabrics only has universal needles
Amazon: has all kinds of needles and free shipping
Wawak has the cheapest needles but not free shipping
Universal double needles
Stretch double needle
How to Use a double Needle
Learn about the different kinds of double needles, the widths, and the sizes and how to recognize the differences.
If your sewing machine only has one spot for a spool of thread, then you can buy a spool pin* that fits right on your bobbin winder.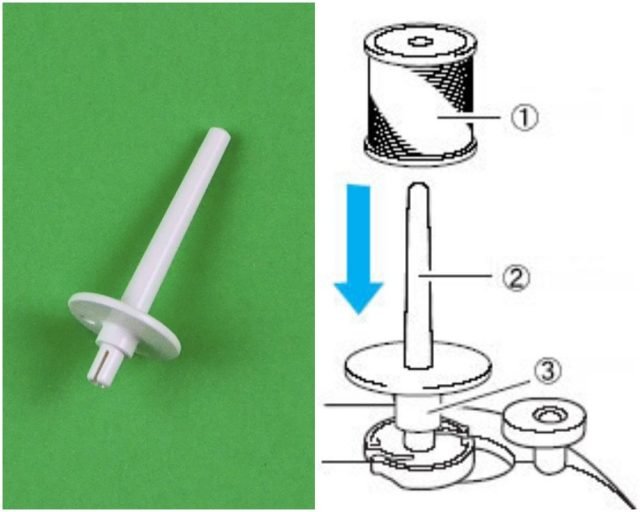 Instead of buying two spools of thread for your double needle, you can guy one spool and wind two bobbins. Use a bobbin as a spool of thread.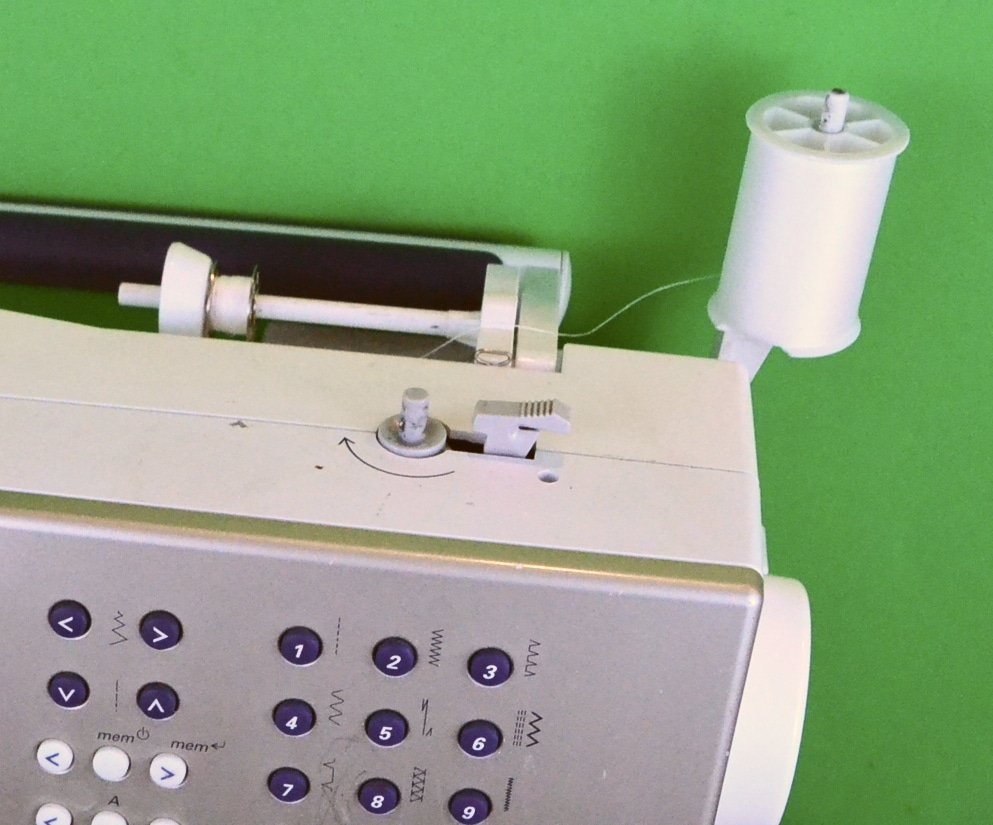 When you thread your sewing machine the right thread will go on the right side of the thread divider and the left thread will go on the left side of the thread divider.
When you use a double needle then you can't use the needle threader.
You must use a zigzag foot and a zigzag throat plate since the double needle is wide.
Once you thread the machine, put in the sewing machine needle, slowly turn the hand wheel to see if the needle hits the sewing machine foot.
Sew with a straight stitch.
Use hem tape to stabilize the hem before sewing. This is the most important part because it prevents tunneling and your fabric from stretching out. My favorite hem tape for woven fabrics is HeatnBond Lite* and my favorite hem tape for knit fabrics is HeatnBond Soft Stretch Lite*.
I sewed some examples of using hem tape and not using hem tape to see how hem tape makes such a difference. The top fabric is a woven, the middle fabric is swimsuit fabric, and the bottom fabric is cotton spandex jersey knit.
Each sample has hem tape applied to the top hem but not on the bottom hem, and the top hem looks much better. You can also read about three different ways to hem knit fabrics.
Lined swimsuit fabric doesn't need hem tape. The four layers of fabric in the hem of a swimsuit make it stable enough to not use hem tape. Also, I found it really hard to get the hem tape to adhere to the fabric with a safe, low heat. Here are some tips for sewing swimsuit fabric.
Don't change direction while sewing with the double needle in the fabric. You'll break the needles.
Leave long thread tails after sewing.
If sewing on knit fabric stretch the hem to pull the bobbin thread into the zigzag. This prevents any breakage while wearing the item. I notice that I need to do this more on lighter weight fabrics.
Use a seam ripper to pull all the fabric tails to the inside of the item. Tie the threads in a tight square knot and trim thread tails to 1/2″.
Press again after sewing.
If after using all these double needle sewing tips and you still have trouble with your threads popping, then use Eloflex stretch thread in the bobbin for just a little more stretch.
If you make something using this tutorial, I'd love to see! Please share it on social media with the hashtag #heatherhandmade and tag me!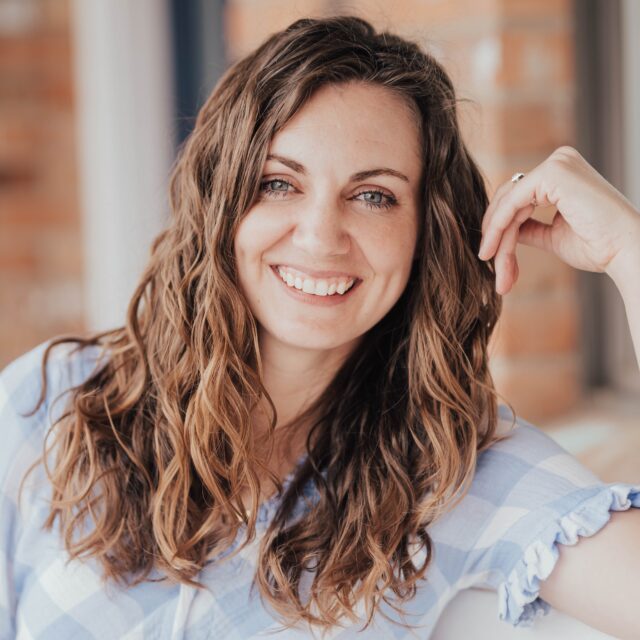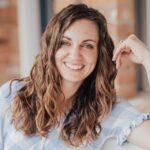 I believe small sewing moments can create great joy. Find your own "right" way to sew. -Heather