Learn how to sew a zipper to put in any bag or pouch. This lined tutorial looks really great and is a beginner sewing project!
Sewing often requires fasteners one of which used to always scare me: the zipper. At some point in your sewing practice you will have to insert a zipper, and it doesn't have to be that scary. (I have to keep telling myself that!) Learn how to sew a zipper!
If you are learning how to sew, you can start with sewing 101 for beginners!
what is a zipper
A zipper is two strips of fabric tape with interlocking metal or plastic teeth that are closed or open with a metal or plastic pull or slide. It's used to fasten clothing and bags.
In this tutorial I use the words "teeth" meaning the interlocking projecting metal or plastic teeth, "zipper tape" meaning the two strips of fabric along each side, and "pull" meaning the slide that connects or disconnects the teeth.
Here are some tutorials to help you with zippers!
how to sew a zipper
Match up the raw edge of the fabric with the outer edge of the zipper tape. The outside fabric should be facing the right side of the zipper. Pin it carefully.
You should only be pinning to one side of the zipper tape. The other side should remain unpinned.
Put in a zipper foot in your sewing machine. Move the needle to the side closest to your zipper. Sew the three layers together getting as close to the zipper teeth as possible.
When you get near the zipper pull, leave the needle down, lift the presser foot, and slide the zipper pull up the zipper and behind the presser foot. Put the presser foot down and keep sewing. This will give you a clean, straight line.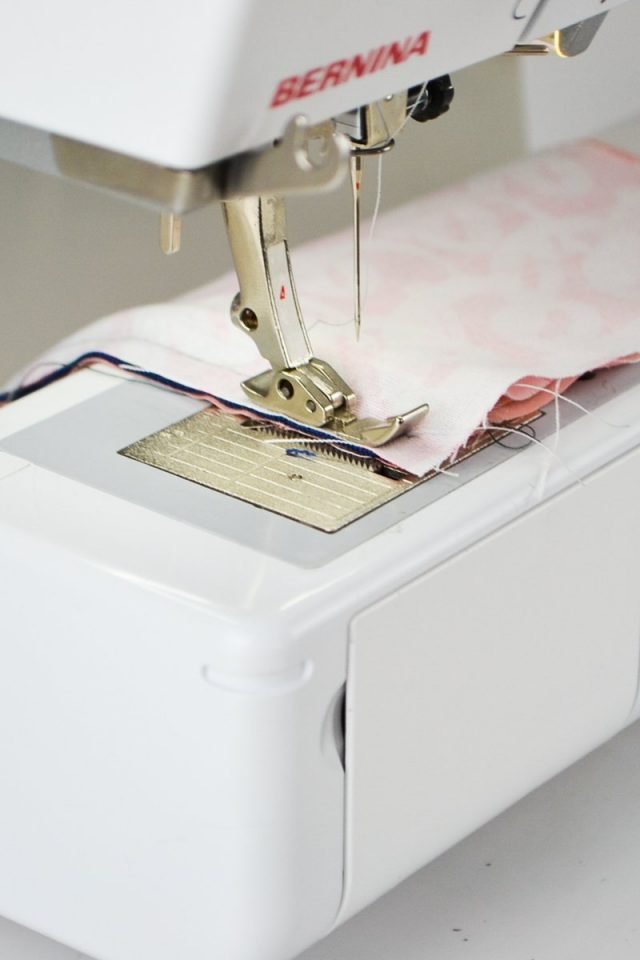 Sew the other side the same way. You will have to move the sewing machine needle. Press the fabric away from the zipper.
Keep the zipper foot in the sewing machine and edgestitch right next to the zipper to keep the fabric away from the zipper teeth.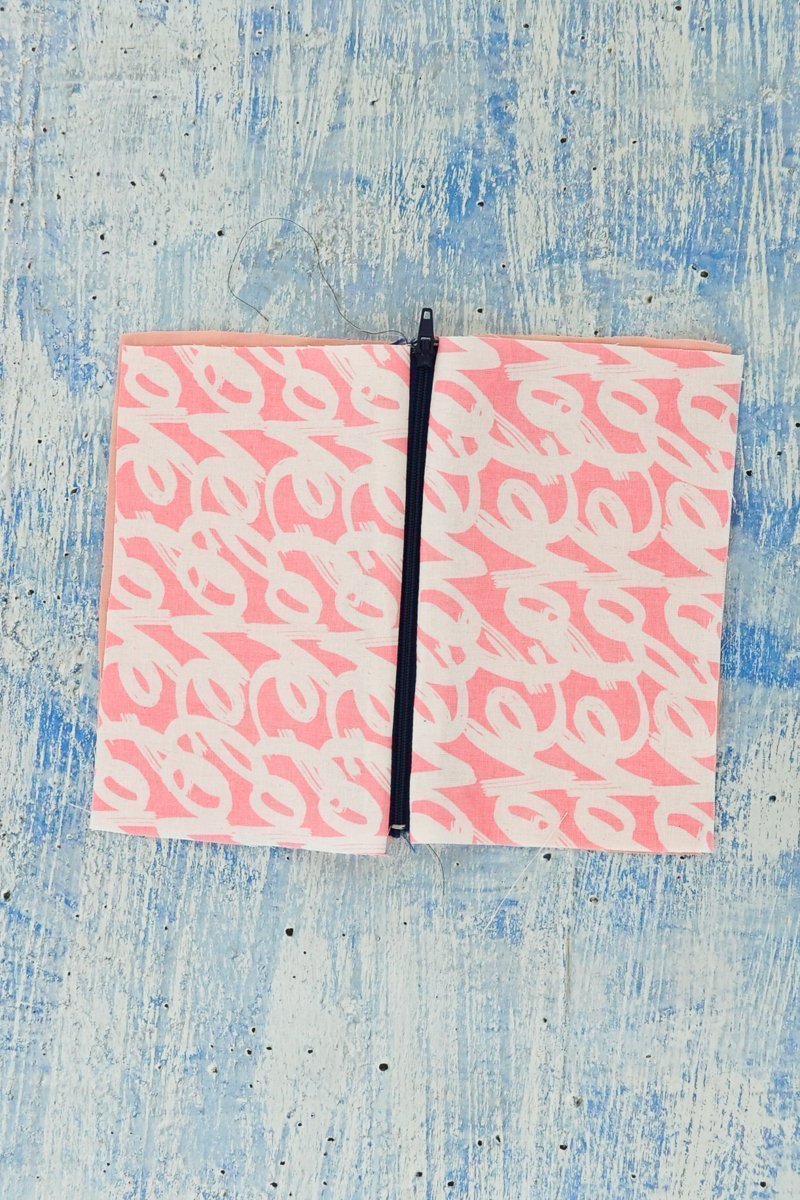 If you break a jeans zipper, you can learn how to fix a zipper on jeans.
If you make something using this sewing project, I'd love to see! Please share it on social media with the hashtag #heatherhandmade and tag me!