DIY Ribbon Heart Tee
This post may contain affiliate links
Make a DIY ribbon heart tee perfect for Valentine's day! The heart t-shirt doesn't scream Valentine, so it can be worn all year long!
I love sewing holiday inspired t-shirts for my kids, but I it's really great when it's just a subtle nod to the holiday. That way the t-shirt can be worn all year long!
My daughter had a t-shirt that had some stains on the front so I quickly covered it up with a pretty woven ribbon heart. She can wear the heart t-shirt for Valentine's and for Spring and Summer!
I love to sew for Valentine's day, and I've made several Valentine's t-shirt tutorials over the years for my kids:
I've used this technique before when my daughter was really little. I used three different ribbons that were wider and did more of a woven effect.
It works with a perfect heart shape and a distorted heart shape. It's just a really fun method that kids can even do themselves with a little help.
DIY Ribbon Heart Tee
Supplies
Fuse the hem tape to the back of the ribbon. I made a lot, way more than I needed, so that I wouldn't have to make more in the middle of the project.
If your ribbon has any sort of printed details, make sure you use a press cloth to protect it!
Draw the shape of the heart on the t-shirt and have it cover any stains. Use a marking tool that will easily wash away.
Cut pieces of ribbon that will fit into the heart shape. You'll need both long and short pieces. For the first layer I had all the pieces leaning the same direction.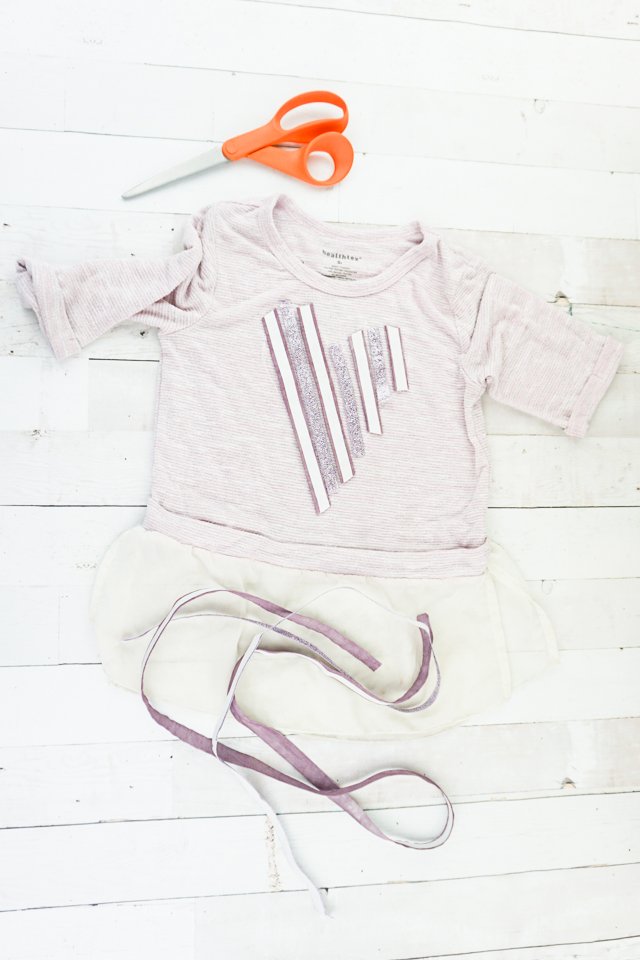 Peel off the paper backing from the fusible adhesive.
Fuse those pieces of ribbon to the t-shirt in the shape of the heart.
Cut more pieces of ribbon to fit the shape of the heart but angle them in the opposite direction.
Peel the paper backing off of the adhesive and fuse the ribbon to the t-shirt in the shape of a heart.
I worried about the edges of my ribbon fraying so I added a couple of rows of zigzag stitch around the heart to protect the edges and to give a fun sketched look.
My daughter has already worn and washed this t-shirt once, and I didn't have any problems with the ribbons fraying or coming off. She loves her new Valentine t-shirt!
If you make something using this sewing project, I'd love to see! Please share it on social media with the hashtag #heatherhandmade and tag me!