DIY Fencing Costume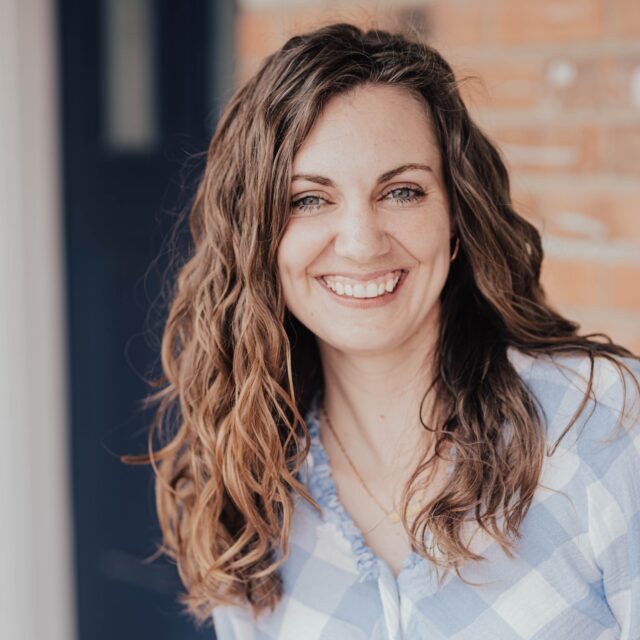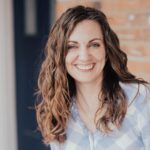 This post may contain affiliate links.
Learn how to put together a DIY fencing costume for a unique and athletic look. Using what you have makes a quick and easy costume.
My son does fencing for a sport, and he decided to be a fencer for Halloween. This was great for me because I only had to do a little bit to finish up the costume.
Even though we had most of the stuff to make this costume work, I'll walk you through the different parts of what a fencer wears so that you can make your own DIY fencing costume.
DISCLAIMER: This post addresses ideas for a costume only. This post does not address protective gear that should be used in the sport of fencing. Anyone considering engaging in fencing as a sport should research the correct protective gear before engaging in the sport.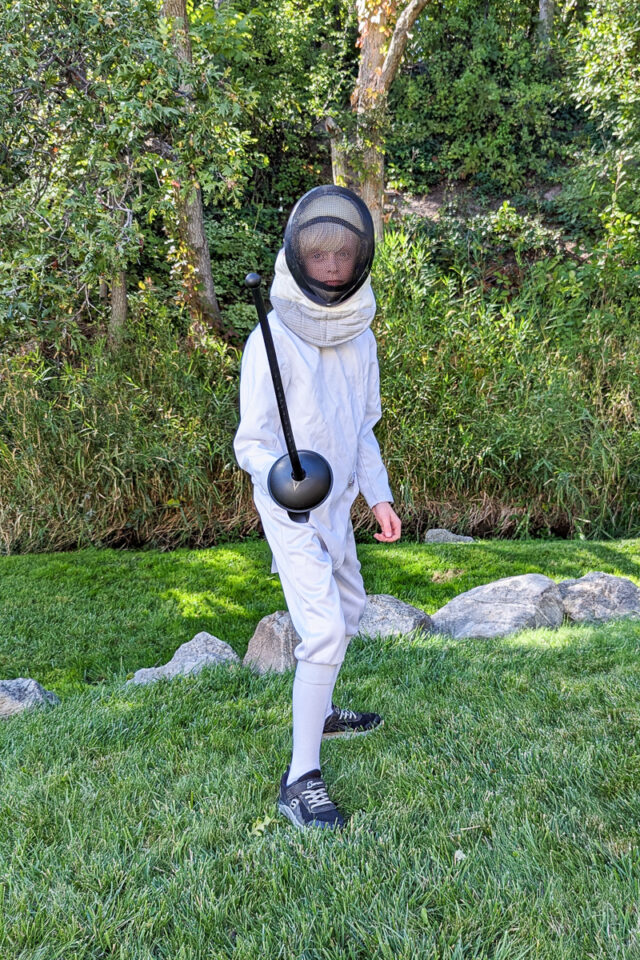 My son loves fencing, and it's a super fun sport to watch since it is so fast paced. He has been doing it for about a year, and it's super fun that he wants to be a fencer for Halloween.
He might have done it just so he can get a practice blade to play with at home, but now he can practice outside of the gym whenever he wants.
DIY Fencing Costume
Remember, the clothing and practice blade I talk about in the post are for looks only and not for actually fencing!
What clothing and shoes should I wear for a fencing costume?
Fencers usually wear white clothing so that will be the most recognizable for the costume.
Start with a white sweatshirt, and then add white capris or white baseball pants since fencing pants stop just below the knee. You could also start with white sweatpants and cut them just below the knee for the same look.
Add tall white socks (soccer socks would be great for this!) and athletic shoes to the costume. Then add a leather glove to the dominant hand that will hold the blade to finish the look. You can't see the glove in the picture below, but you can see his glove in other photos.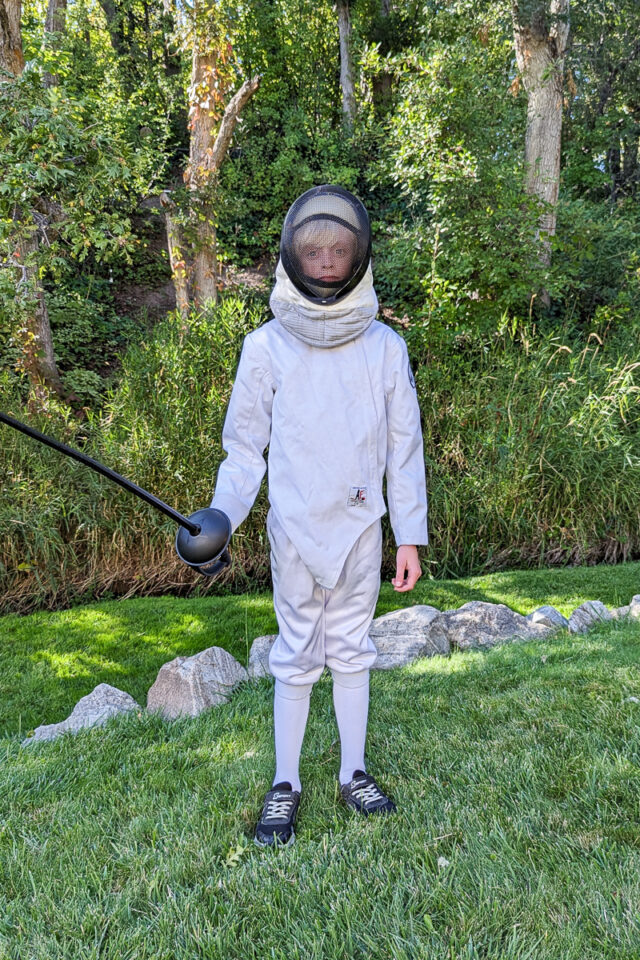 What should I do for a mask and helmet?
This is actually tricky because after searching, there are no costume fencing masks. You can skip the mask, or you can use a hockey helmet and mask that looks similar.
Unfortunately, the costume version of a hockey mask is cheap, but it looks like a creepy bad guy instead of a mask and helmet.
If you can't find one for cheap, you could probably skip the mask and helmet or DIY something instead of buying a true fencing mask.
What fake blade should I use?
I searched around a lot for a blade that looks accurate without actually being a fencing blade. My son was particular about how the hand guard looks because fencing has three disciplines and each hand guard looks different.
He also didn't want a blade that looks historical like a musketeer or a pirate. We decided on this rapier training sword*, and now he can use it to practice at home.
Need more costume ideas? Check out these lists:
If you make something using this sewing project, I'd love to see! Please share it on social media with the hashtag #heatherhandmade and tag me!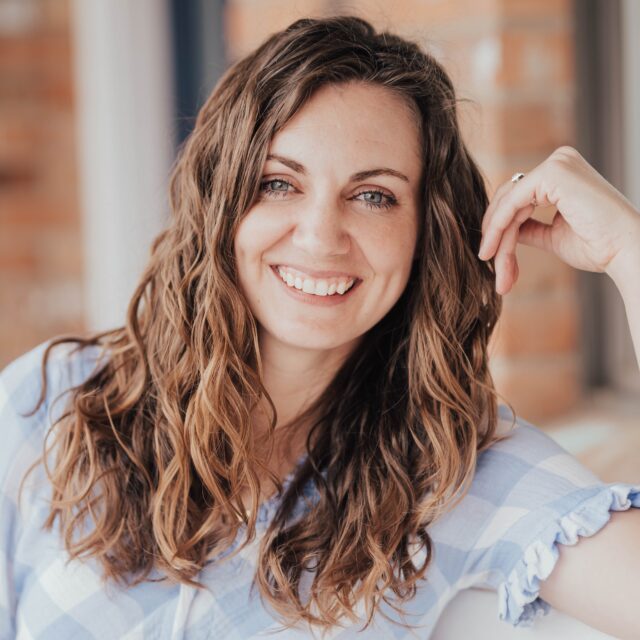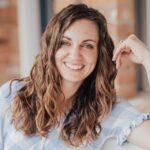 I believe small sewing moments can create great joy. Find your own "right" way to sew. -Heather