DIY Cute Ugly Christmas Sweater
This post may contain affiliate links
Learn how to make a DIY cute ugly Christmas sweater with glitter iron-on vinyl and tulle pompom. This Cricut maker sewing project is quick and easy!
This year I've seen some cute "ugly" Christmas sweaters around the internet and decided to finally make my own. I went for something simple, comfy, and cute, and I love it. I want to wear it everyday!
I used some glitter iron on vinyl that I cut out with my Cricut Maker, some glitter tulle that I made into pompoms, and a nice reddish sweatshirt that I bought. The pompoms are a little bit ridiculous, but that's the ugly part, right?
I love a good themed top for the holidays. I'm slowly making a little collection for my family and I that we get out when a specific holiday rolls around. I've wanted to make myself a ugly Christmas sweater for a long time, but I never had the time or the right idea.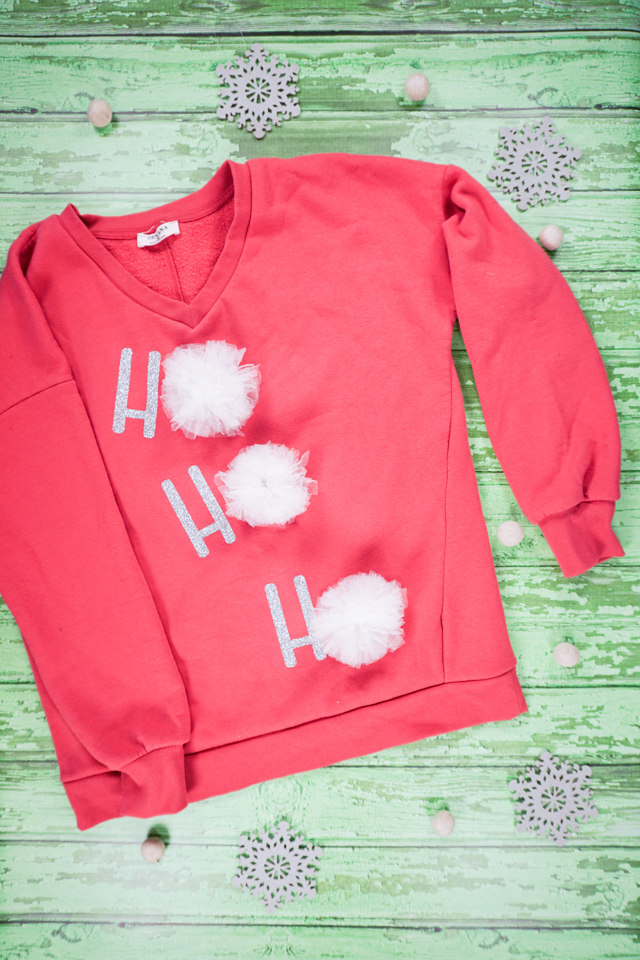 This "HO, HO, HO" sweatshirt is just so fun!
Do you love to sew and make? Try one of these fun projects:
DIY Cute Ugly Christmas Sweater
supplies
Sweatshirt or sweater
1/2 yard of tulle
Cutting machine like the Cricut Maker*
Hand needle and thread
Sewing machine
Use your cutting machine to cut out three large "H's" from the glitter iron-on vinyl. Choose a fun font that's easy to read from far away.
Weed the letters and cut them apart.
Decide on the placement of the "H's" on the sweatshirt. I went for a dancing diagonal design, but you can place them however you want. Remember that the pompoms will be on one side of the "H" to balance it out into a word.
Apply the iron on vinyl to the sweatshirt with an Easypress 2.
Let it cool and then peel the plastic backing off.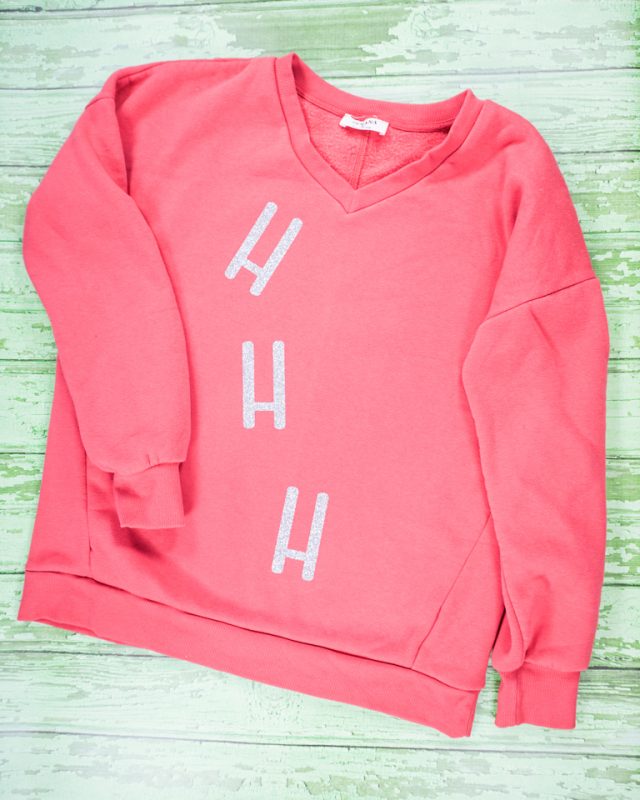 Cut the tulle into three long strips.
Wrap one strip of tulle around a pompom maker.
Holding the tulle in the middle cut the tulle around the edge to create the pompom.
Remove the pompom and hold in the center.
Sew throught the center of the pieces with a sewing machine. This will flatten it slightly, but it will make the pompom stronger so that it can be washed in a washing machine.
Pull all the folded pieces of tulle apart and fluff the pompom. Trim anything to make it look like a sphere.
Make two more pompoms.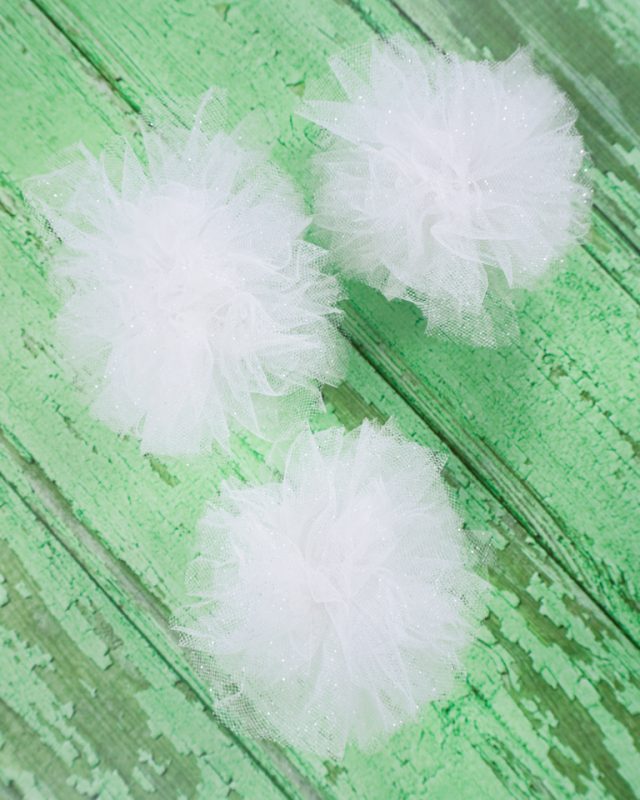 Use some thread and a hand needle to hand sew the pompoms onto the sweatshirt next to the "H's".
\Make the stitches long and tight so that it goes across a lot of the sweatshirt fabric instead of one tiny spot. You don't want the stitches to get ripped out and make a hole.
You finished! The tulle pompoms make the sweatshirt a little more delicate than before, but it can still be washed in a washing machine and hung to dry.
If you make something using this sewing project, I'd love to see! Please share it on social media with the hashtag #heatherhandmade and tag me!