20 Sewing Hacks for Making Clothes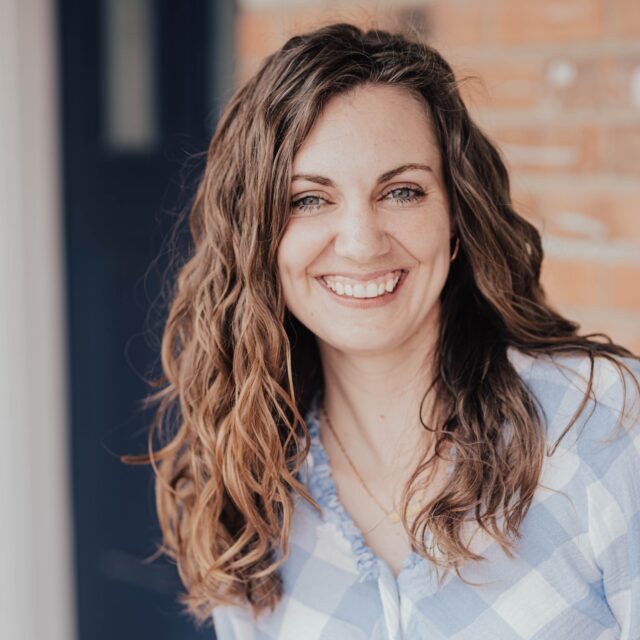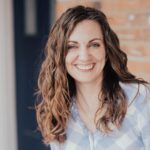 This post may contain affiliate links.
Do you love sewing clothing? Sewing apparel is my very favorite kind of sewing, but I do all sorts of sewing. There are some tips and tricks to make your sewing easier and faster, and here are twenty sewing hacks!
Get the five day email course to start sewing your own clothes!
Sewing Hacks
I put a video together of all the sewing hacks in motion and then you can read the details about each one below. There are only eighteen in the video, but there are twenty listed because I couldn't get videos of all the sewing hacks.
Also, don't miss out on the sewing room hacks for a more organized sewing room!
1. Washi tape and pleats
Use washi tape to hold pleats before sewing. It holds the whole pleat instead of just the top of the pleat. The tape doesn't damage the fabric like a pin can.
2. Corners and the sewing machine needle
When sewing corners leave the sewing machine needle down, lift the sewing machine foot, and move the fabric. Then put the sewing machine foot down and sew the next side.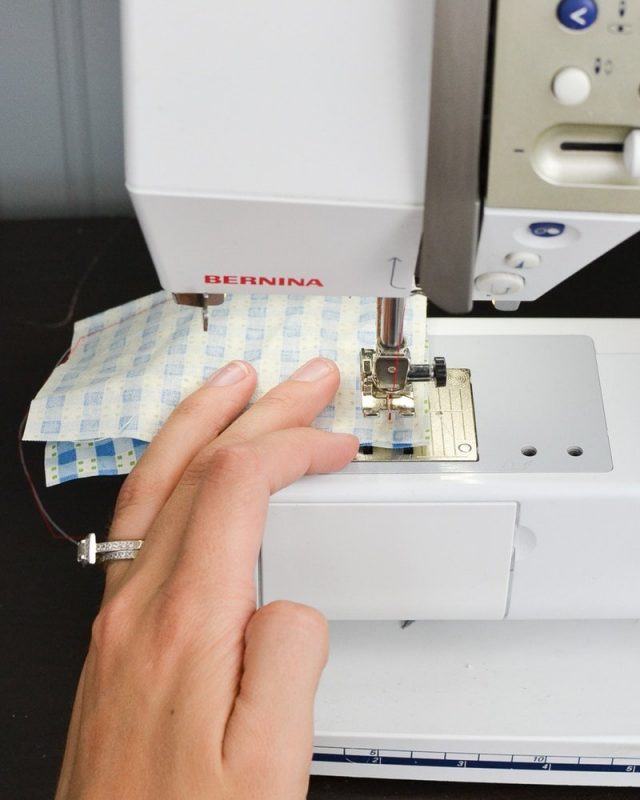 3. Hairspray and threading a machine
Spray the thread end with hairspray to make it easier to thread in the sewing machine needle. It just slips right through the needle eye once it's sprayed.
4. Marking with washi tape
Sometimes you have a larger seam allowance than is marked on your sewing machine. The easiest way to mark a larger seam allowance without making it permanent is using washi tape*.
I like to write what the seam allowance is so that I don't forget.
5. Fabric scissors and aluminum foil and sandpaper
It's the worst when your fabric scissors are dull. Use sandpaper and aluminum foil to sharpen the scissors again.
I like to cut the sandpaper first and then cut the aluminum foil.
Make sure you sharpen all sections of the blades.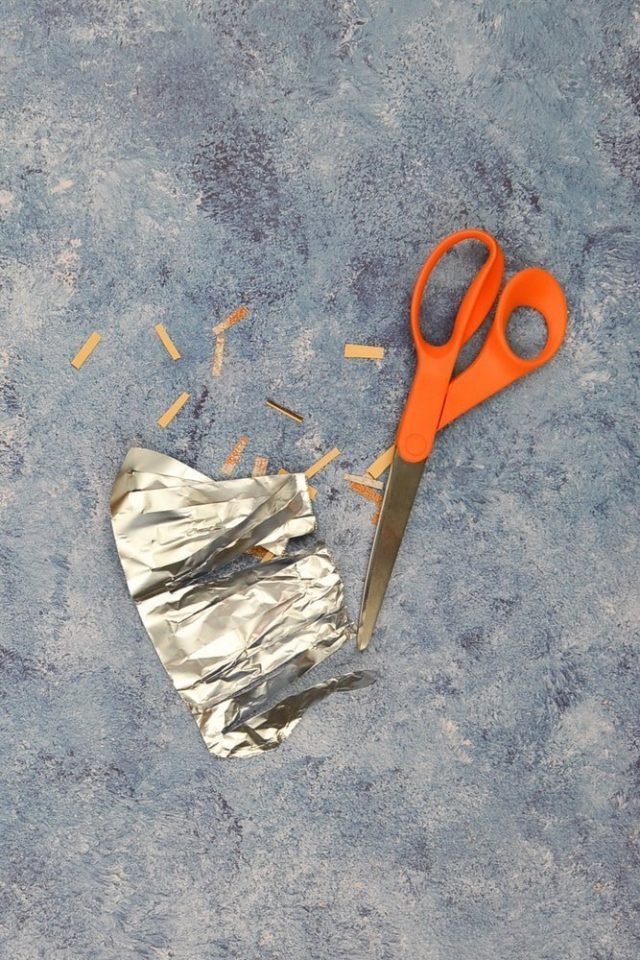 6. Bulletin board and sewing machine needles
When sewing apparel you are switching sewing machine needles all the time, and it can get confusing.
Set up a place either on a pincushion or bulletin board with labels so you can always keep your needles organized.
7. Tissue paper and lightweight fabrics
Cutting out lightweight fabrics is pretty tricky except when you use tissue paper underneath. It makes it much easier to cut your project out accurately.
8. Buttons and dental floss
The worst thing is when a button falls off of a garment. It's annoying to sew them, and it's awful to have to sew it one again.
If you used dental floss instead of thread it's much stronger, and your button will never fall off. You can't use dental floss in your sewing machine though!
9. Buttons and clear nail polish
Dental floss may be stronger, but you might not always want to use white to sew your buttons one.
When using thread to sew on buttons, cover the thread on the front with clear nail polish* to keep it strong and secure.
10. Staystitching
Staystitching is a simple thing and might seem obvious, but there has been multiple projects that I skipped staystitching and always got a stretched out neckline or armhole.
Staystitching always keeps my sewing projects looking nice, and it's very important to do!
11. Two pencils and seam allowance
Sometimes you buy a sewing pattern that doesn't have seam allowances, so the quickest way to add seam allowances is to use two pencils.
Tape the two pencils together and trace the pattern. The outside pencil draws a perfect seam allowance.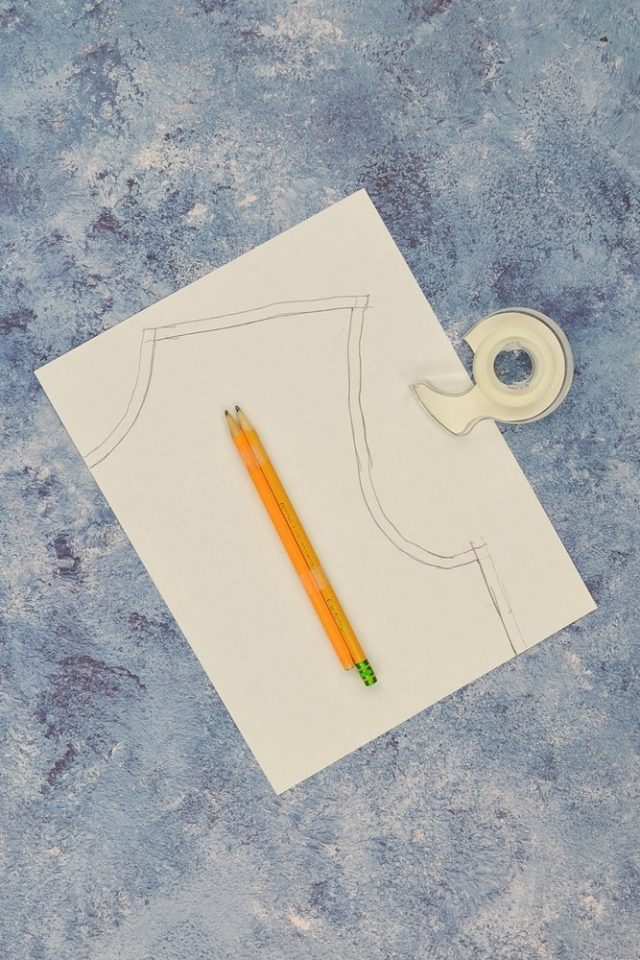 12. Blood and spit
I didn't want to create a photo for this, but I've tried it and it works.
If you ever cut or poke yourself and get blood on your item, then use your own spit to clean it off. The spit has specific enzymes that is the best way to clean off the blood.
13. Scissors necklace
This is my favorite hack of all time and I've been doing this for FIFTEEN years. Wear a small pair of scissors on a ribbon around your neck and you'll never lose scissors again.
I use it to trim threads, trim and grade seams, and cut out little pieces of fabric for sew in interfacing.
14. Glue stick instead of pinning
Sometimes when you pin, the pins can skew the fabric slightly and especially on lightweight fabrics. Instead of using pins I like to use a glue stick* on waistbands and patch pockets.
It holds it in place while I sew, and then it washes out in the washing machine.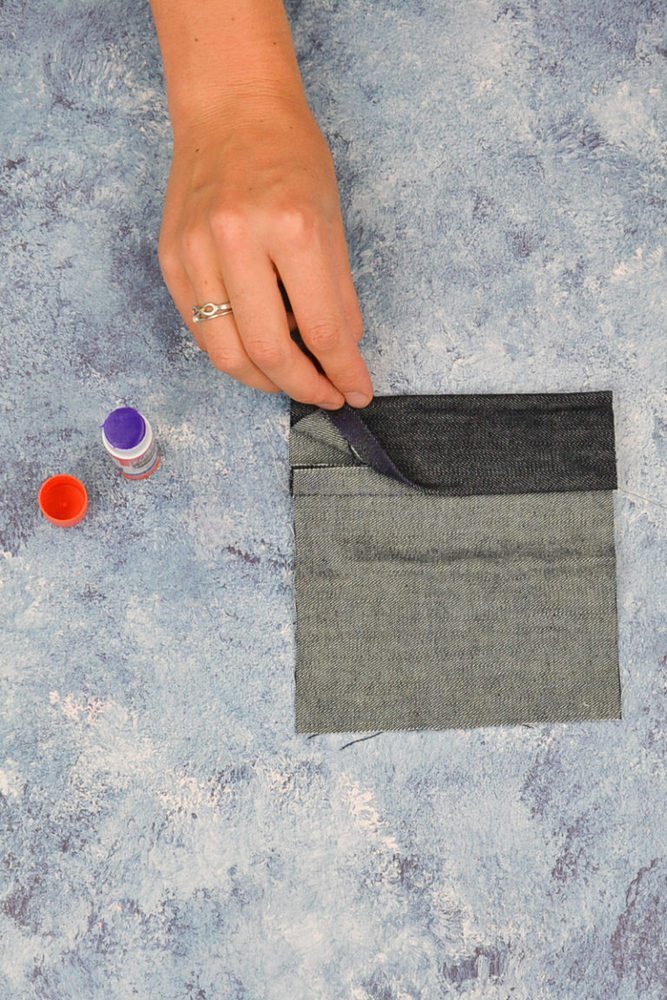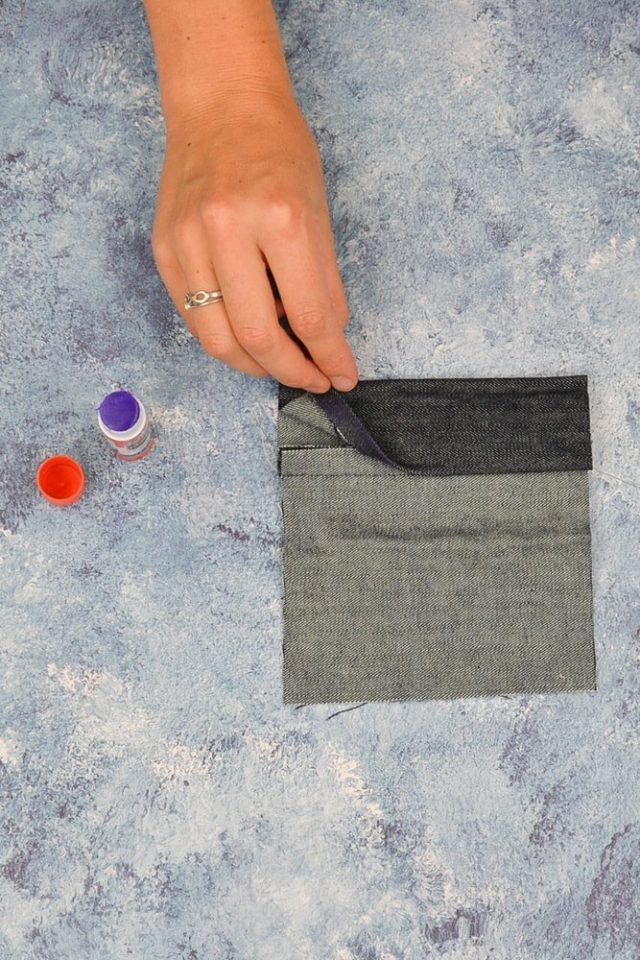 15. Frixion pens and marking fabric
I actually think this one is a little controversial after I did a lot of research. A lot of sewists love using Frixion pens* because they are precise, and the ink does disappear when ironed.
BUT if frozen the ink comes back and if you iron a mark before using it, it'll disappear. I think they are great, but I only use them in seam allowances or on the back of fabric.
16. Pins and soap
Pins get used up and sometimes they get a little sticky or rough. Slide the pins in and out of a bar of soap* to make them smooth and slippery again.
17. Pins and pincushions
I always wondered why tomato pincushions* are so popular, and I learned that they are often made with wood shavings or steel wool which actually sharpen your pins every time the come out.
I have some pins that I use on paper patterns, so I make sure I store them in my tomato so that can stay sharp.
18. Clips and leather
Leather cannot be poked with pins so it's tricky to sew. Instead you can use quilting clips* to keep the leather from getting damaged! (I've also used a glue stick with great success!)
19. Skewer and tubes of fabric
I hate turning tubes of fabric, but a wooden skewer* makes it fast and easy! I struggled a little bit with getting it started, but then it was fast to turn!
This is the only way I want to turn tiny fabric tubes!
20. Fold corners
If you have a corner that is 90 degrees then this is an easy way to sew it and you never have to clip any corners. Sew one side of the corner and go straight to the edge backstitching on both ends.
Then fold the fabric towards the main part of the garment on the stitching line, and sew the other side of the corner backstitching on both ends.
It looks and feels a little odd with the fold at the corner, but once you turn it inside out you have a perfectly crisp corner without having to trim anything.
Which is your favorite sewing hack? If you make something using this tutorial, I'd love to see! Please share it on social media with the hashtag #heatherhandmade and tag me!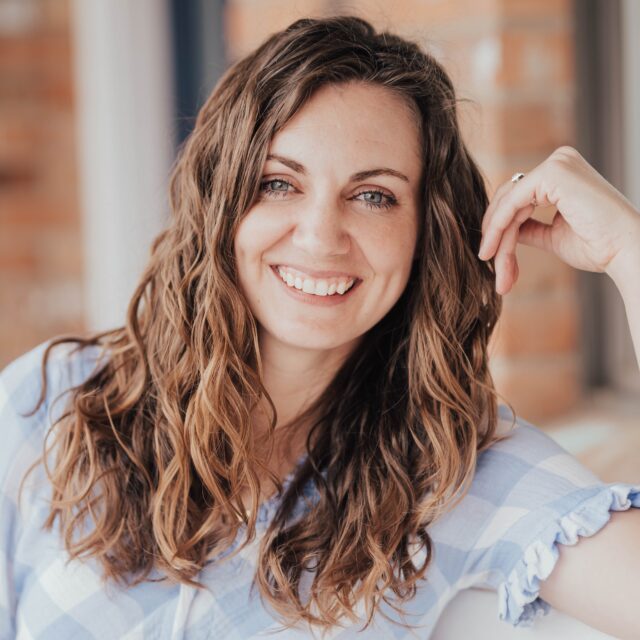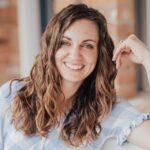 I believe small sewing moments can create great joy. Find your own "right" way to sew. -Heather