Use this sewing technique when you sew a collar to keep your collar from flipping up. It makes your collars lie flat and look professional.
I love wearing and making button up shirts. They can be classic or modern, simple or unique, solid or patterned. Because of my different backgrounds in sewing, I have learned how make clothing look professionally made. This is the best sewing tip to sew a collar and have it look professional. The collar will lie flat and will never flip up!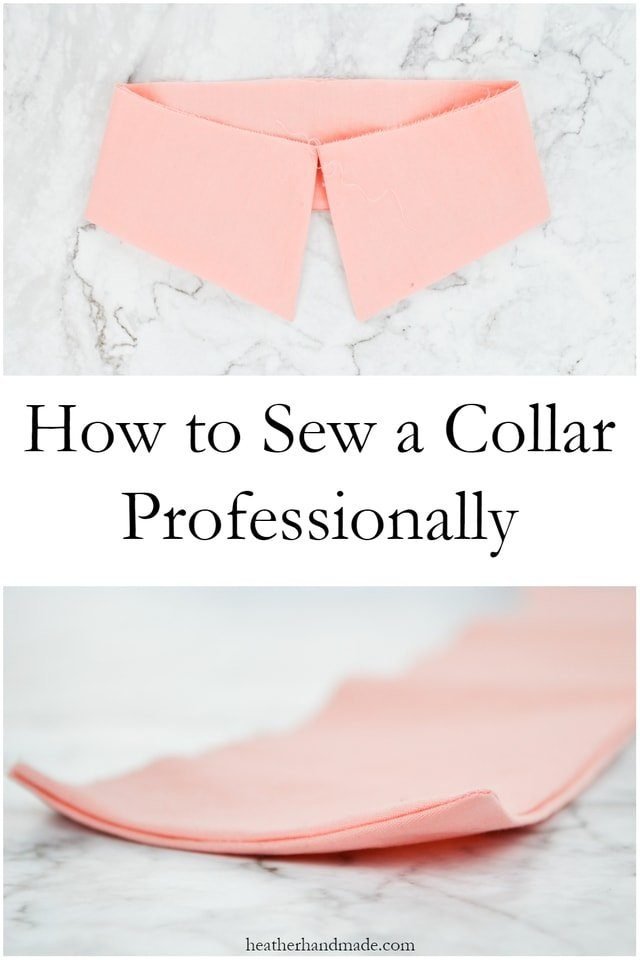 What is a Collar and an Under Collar?
A collar is a piece of fabric around the neck of a shirt, dress, jacket or coat. It either stands up or folds over depending on the design. A collar works by having two pieces of fabric: a top piece and a bottom piece. The bottom piece is called the under collar.
Generally, both pieces of the collar are cut exactly the same and one is then interfaced. On well design coats there are separate under collar pattern pieces which is actually smaller than the main collar. We achieve the same smaller under collar look in this sewing tutorial.
When to Make the Facing or Under Collar Smaller?
Whenever you want to make your under collar lie flat it should be smaller than the top collar. It works with coat collars, button up shirt colllars, and peter pan collars. It is not for standing collars because there is no fold involved.
This tip works for all kinds of faced collars with a fold, faced pocket flaps that need to lie flat, faced pockets, etc. This will not work for standing collars, hem facings, or neckline facings.
How to Sew a Collar to Keep The collar from flipping up
1. Place both collars together with right sides together.
2. Pull the under collar or facing 1/8″ past the edge of the collar on all edges except the neck edge.
In this picture I have pulled the navy fabric, the facing, out on all edges except the bottom neckline edge.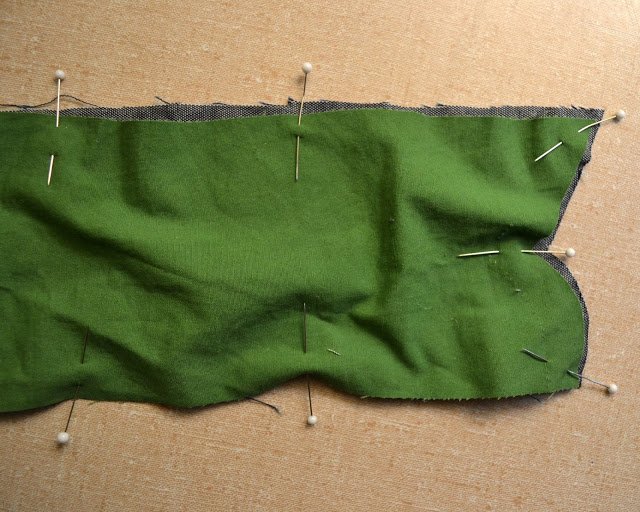 3. Sew the two collars together with the regular seam allowances. This means, if you are sewing at 1/2″ you will sew 1/2″ from the collar edge, not the facing edge!
4. Trim and grade the seam allowances, and turn the collar right side out. Poke the corners out.
Without any ironing, the collar will start to curl towards the under collar.
Press the collar. Since the collar is curling towards the under collar the seam will be pulled to the under collar which will pull the seam to the under collar and make your collar look really good.
When you sew the collar on, it will curl down towards the body like a collar should. This is the trick to getting your collars to lying flat against your body.
If you make something using this tutorial, I'd love to see! Please share it on social media with the hashtag #heatherhandmade and tag me!