There might be lots of tutorials out there for sewing on buttons, but I thought I'd share how I do it. It's quick and strong.
Supplies:
Thread
Scissors
Needle
Button (right size)
Item to attach button
1. Thread the needle with a double strand and tie a knot at the other end. This means each time you go in or out of the fabric, you will have four threads.
2. Decide how you're going to sew your button on. An "X" design is masculine and a "=" design is feminine.
3. Start from the top so that the knot hides under the button.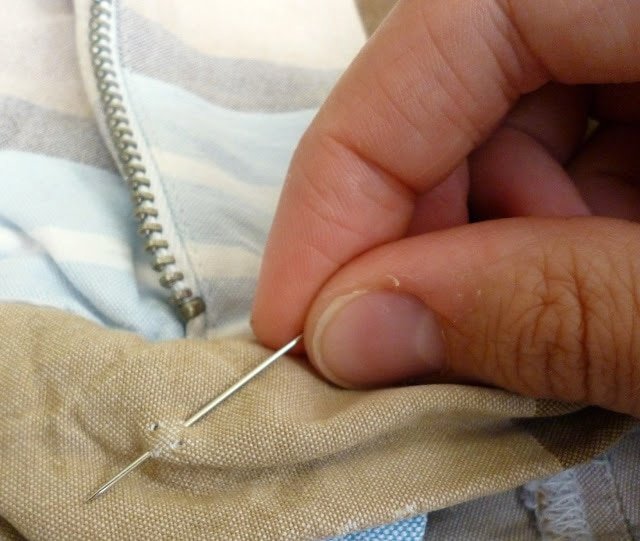 4. Go up through and hole, down through another hole, and down into the fabric. Come up through the fabric, up through the first hole, down through the second hole, and down into the fabric. Repeat with the third and fourth hole. You'll go through each hole twice. 
*Don't pull too tight so that you will have a thread shank.
5. Wrap your thread around the shank about 3-4 times.
6. Tie a granny knot by going up and through the loop and then down and through the loop.
7. Put needle into fabric near the knot and come up about an inch away. Cut close to the fabric. Now there aren't any stray threads to show and the long end will help prevent the knots from coming undone.
(Notice Henry peeking in the corner.)