Heart Bow Tutorial and Free Pattern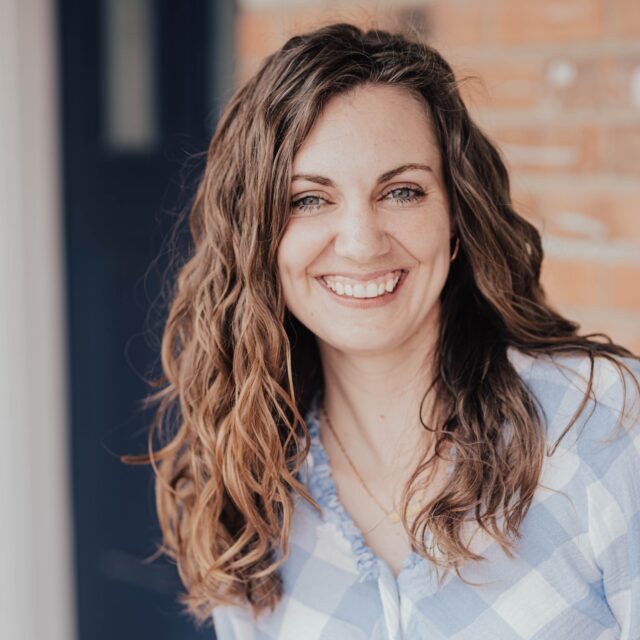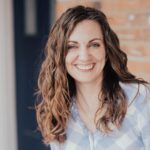 This post may contain affiliate links.
Learn how to make a heart bow with a free sewing pattern for PDF or the Cricut. This Valentine sewing project is the cutest accessory.
My daughters have really gotten into wearing bows. My baby asks for them every time I do her hair. They both love wearing bows and I oblige them (even though they take them out later in the day).
I've bought some and made some, and my favorites are the neutral, simple ones. My daughters only love the bright pink ones, so I thought I'd make some heart bows for them to wear.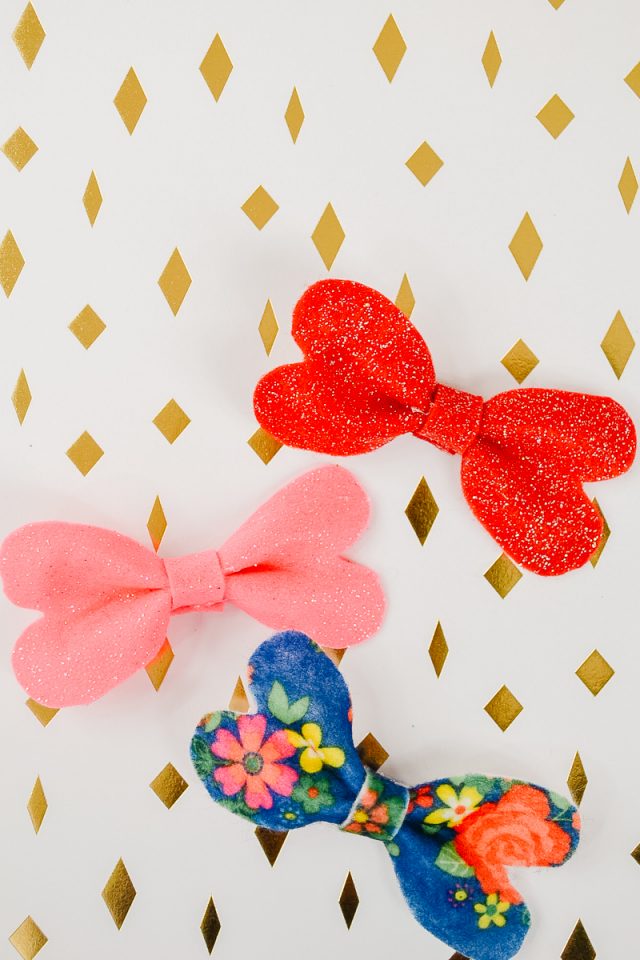 I've made a no-sew bow tutorial in the past, and my baby wore those bows all the time. I had this idea of creating heart bows, but I could only find inspiration for crocheted bows so I decided to create one myself and share a free pattern with all of you!
Do you love to sew and create? check out these fun sewing projects: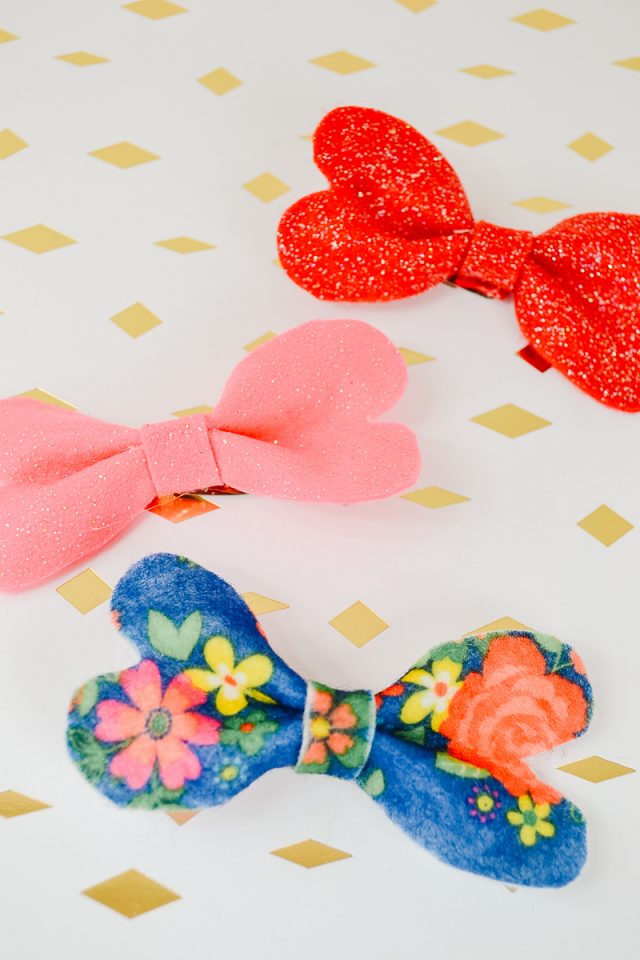 Heart Bow Tutorial
Supplies
Felt*
Fabric scissors
Pen or marking tool
Hot glue gun
Get the pattern at the end of the post
Gather your supplies.
Trace the pattern pieces on the back of the felt.
Cut out the pattern pieces.
Put a dot of hot glue in the very middle of the bow piece.
Fold it up towards the middle and hold while the glue sets.
Fold the outer edges back down towards the back of the bow.
Put a dot of glue in the middle of the bow on the folds.
Place the center of the wrap piece on the glue and let it set.
Flip the bow around to the back.
Put a dot of glue on the back in the middle.
Pull one side of the wrap down over the glue and let it set.
Put a dot of glue on the edge of the other side of the wrap piece.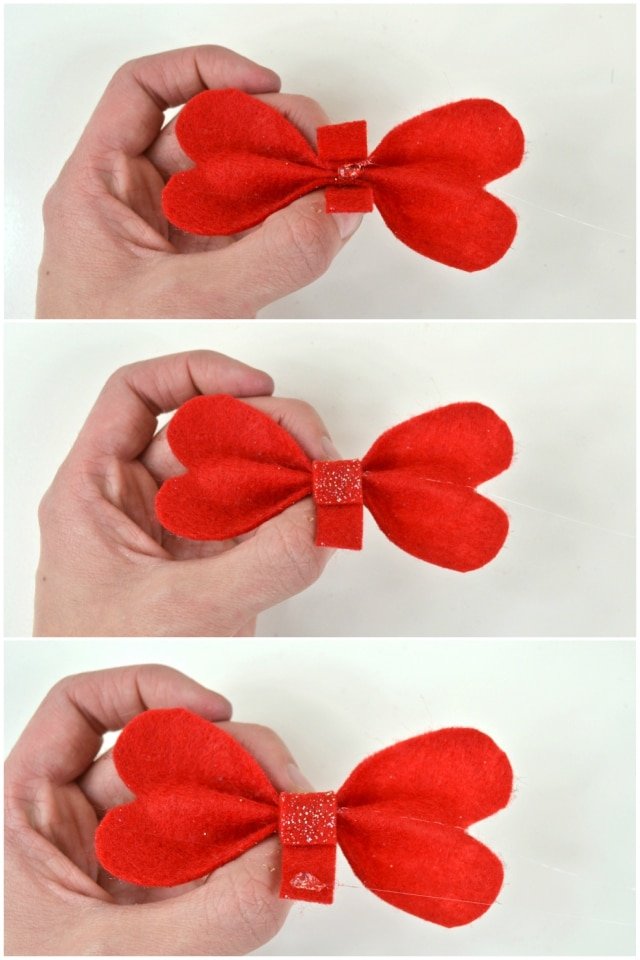 Finish wrapping the middle wrap piece and let the glue set.
Put a dot of glue on the clip where you want it glued.
Glue the clip onto the bow. I glued mine off-center, but you can choose your placement.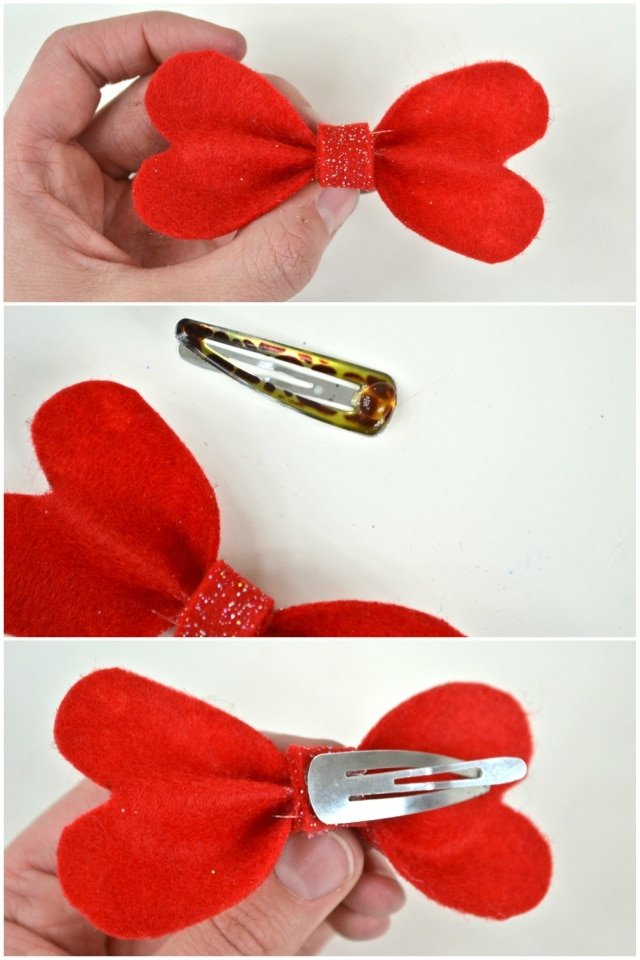 Any type of clip will work. I've found that alligator clips work best for my daughters' hair, but any clip will work. You could also glue the bow onto a headband for babies! These would look adorable on a little baby's head!
Get the Free Sewing Pattern here!
Enjoy your cute heart bows and the free sewing pattern! If you make something using this tutorial, I'd love to see! Please share it on social media with the hashtag #heatherhandmade and tag me!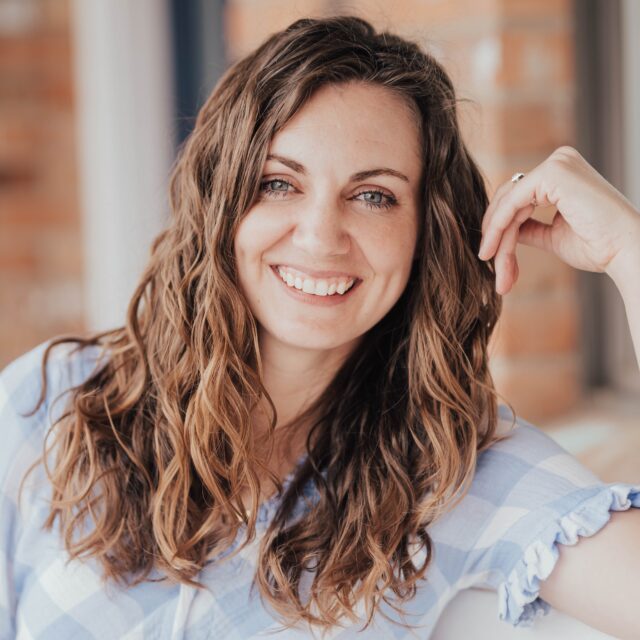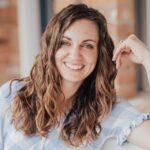 I believe small sewing moments can create great joy. Find your own "right" way to sew. -Heather