Free Leather Baby Shoes Pattern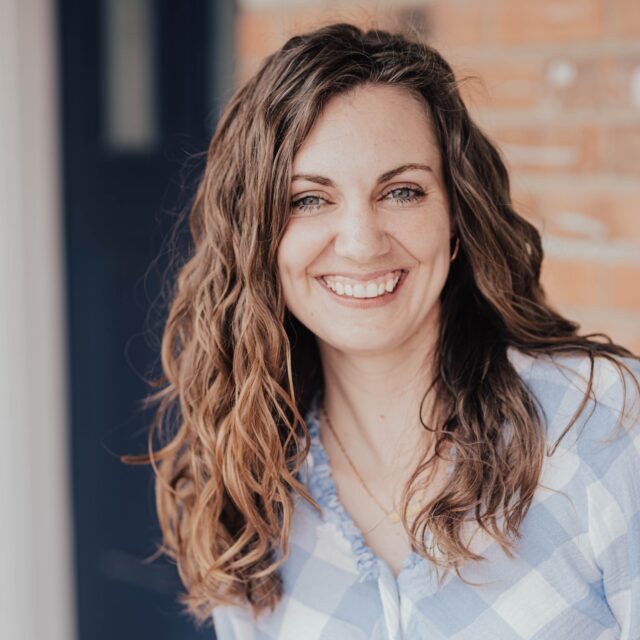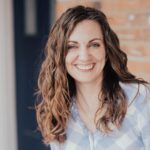 This post may contain affiliate links.
Learn how to make baby shoes with a free leather baby shoes PDF sewing pattern. This baby sewing project is great for a handmade gift.
My favorite gift to make for baby showers or baby gifts are leather baby shoes. I can sew a pair in about 30 minutes so I can always find time to put some together.
I started make leather baby shoes for my kids about 10 years ago. I've tried lots of different patterns and styles for all my babies, and I tested them to find the perfect leather baby shoe pattern. I put it all together to create the best leather baby shoe pattern!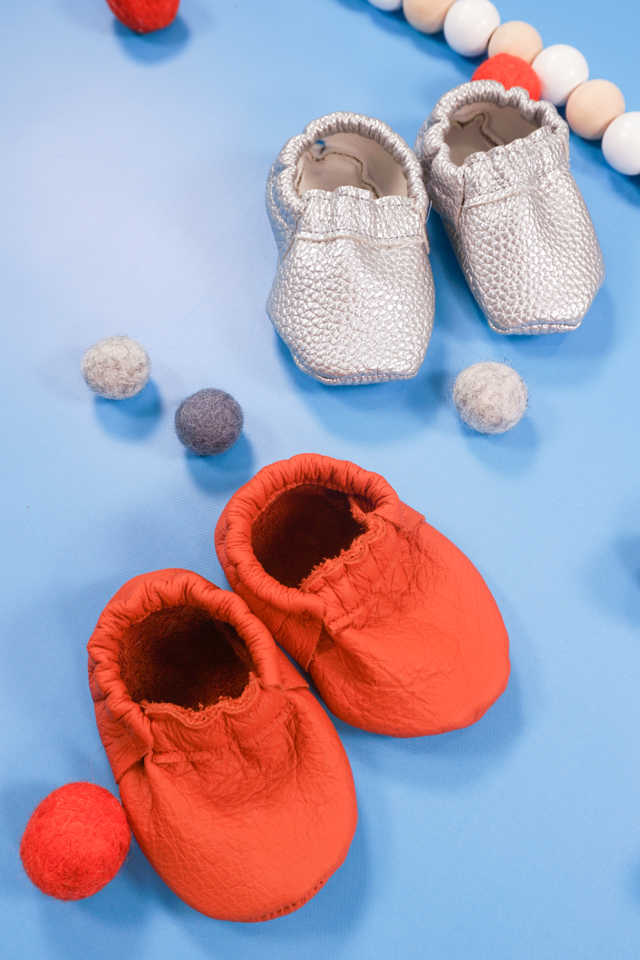 What leather or faux leather works best for leather baby shoes?
My favorite fabric to use for leather baby shoes is real leather that is about 3 to 4 oz. per square feet or a 1.2-1.6 mm thickness. This is a medium to lightweight leather that is still strong and sturdy, easy to sew with a sewing machine, but it's still soft enough for baby feet to be comfortable.
I've also use faux leather fabric that I've found at fabric stores that was a similar weight and thickness as leather. It's just as easy to sew, it's easy to find, and it's strong and sturdy. The only thing I don't like about using faux leather is that it's a little less breathable for baby feet.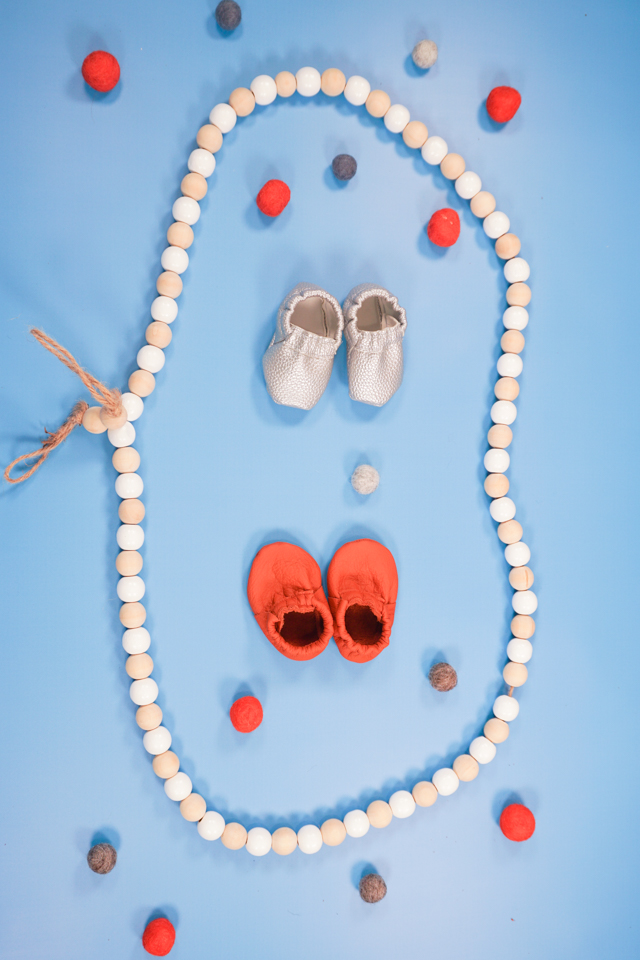 Tips for working with and sewing leather:
Leather is easy to draw pattern pieces on, and it's easy to cut with scissors. Leather cannot be pinned with pins so you must use clips to hold pieces together.
You need a thicker sewing machine needle like a 100/16 or a leather sewing machine needle. Sewing on leather creates holes that will never go away even if you seam rip to fix a mistake.
If the leather has a hard time moving through the sewing machine under the foot, then put a piece of scotch tape on each side of the foot (sticky side up onto the bottom of the foot) to create a more slippery surface for the leather to move under.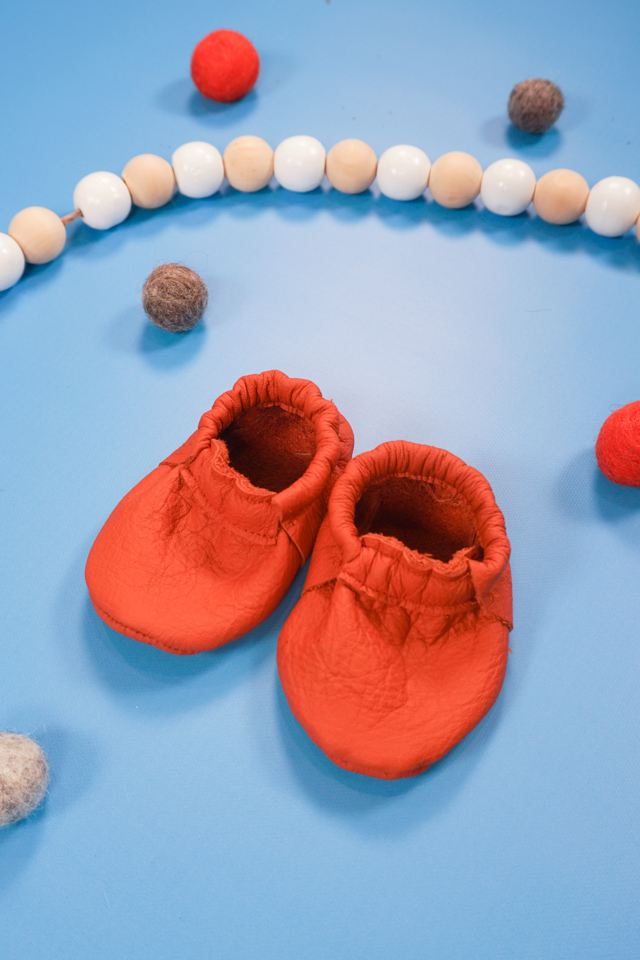 What is a PDF sewing pattern?
A PDF pattern is a sewing pattern designed on the computer and organized so that it can be printed on several letter or A4 size pieces of paper.
I love using PDF sewing patterns because if the pattern gets ruined or if my children or I changed sizes, I can always print it again. It'll never be destroyed since I have a digital version!
How do you use a PDF sewing pattern?
Open the PDF on a computer and click print. When printing make sure that the scaling is set to 100% or no scaling so that the pattern prints at the correct size.
Once the pattern is printed it can be taped together to get the full size. Then the pattern can be cut for each pattern piece size or individual sizes can be traced so that the pattern can be used again and again. Learn how to use PDF sewing patterns.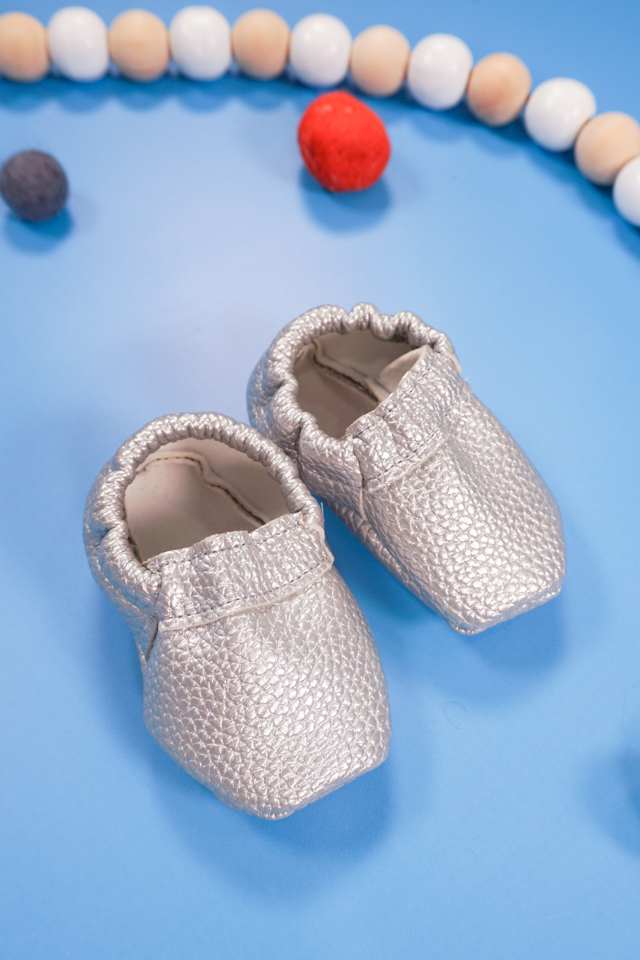 Do you love to sew? Try one of these fun sewing projects: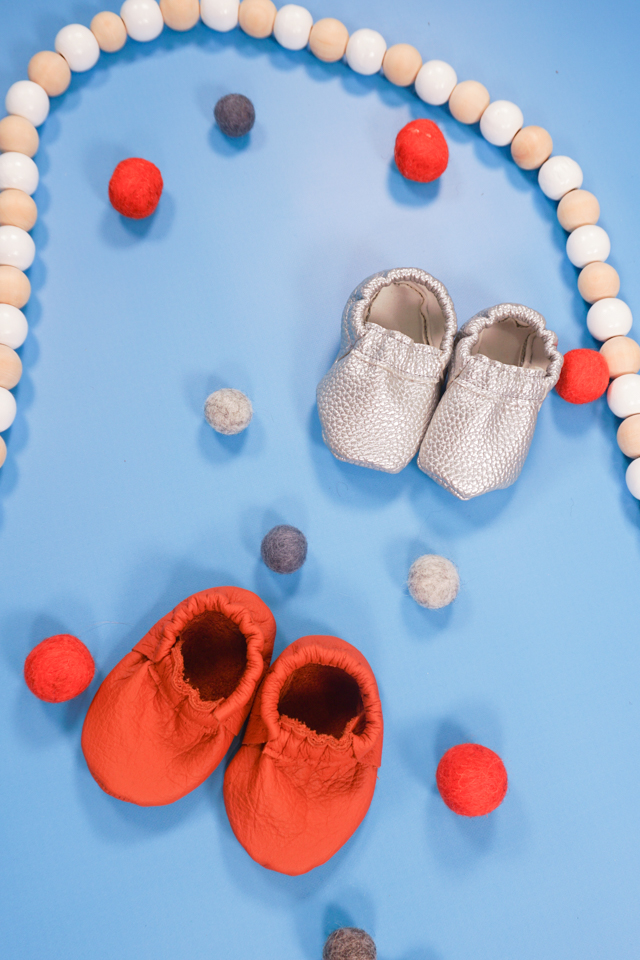 How to Make Leather Baby Shoes
Supplies
Free leather baby shoe – get it at the end of the post
Fat eighth of leather of faux leather
10 inches of 1/4 inch elastic
Marking tool like a pen or a pencil
Scissors
Clips
Do you just want the pattern and tutorial as a PDF? Get the pattern and photo tutorial for just $5. You won't need to access the internet every time you want to make it. Or get the Pattern Bundle with ALL the PDF tutorials!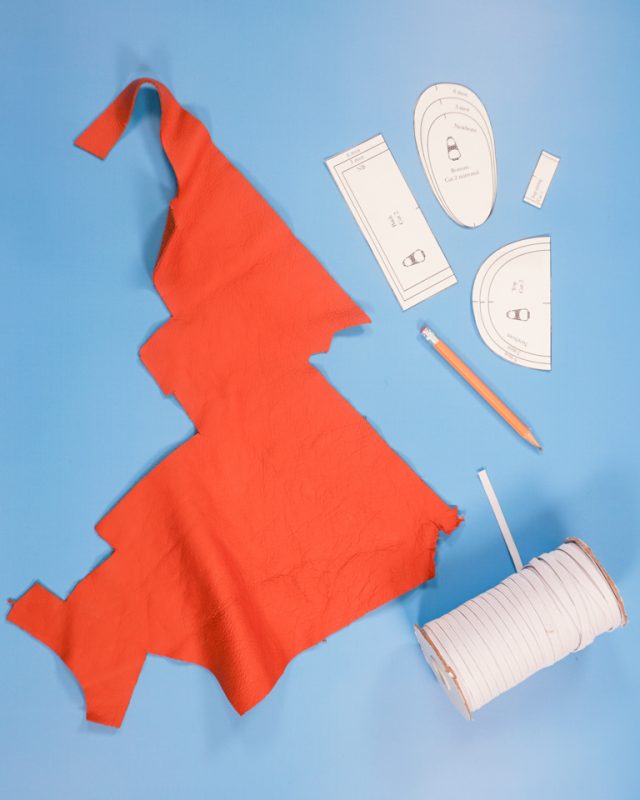 Trace the pattern pieces onto the back of the leather. Transfer the marks from each pattern piece. Make sure to mirror the bottom piece so that they're opposite.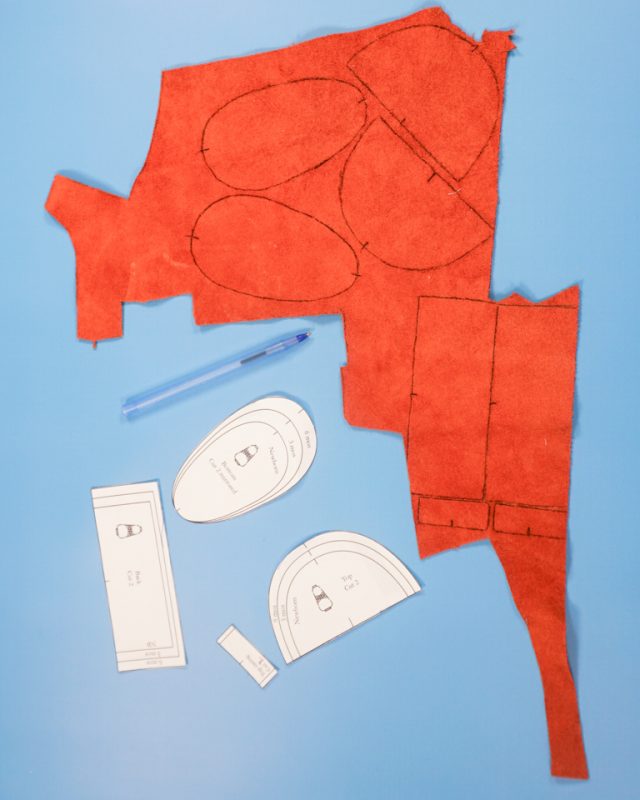 Carefully cut out all of the pattern pieces from the leather.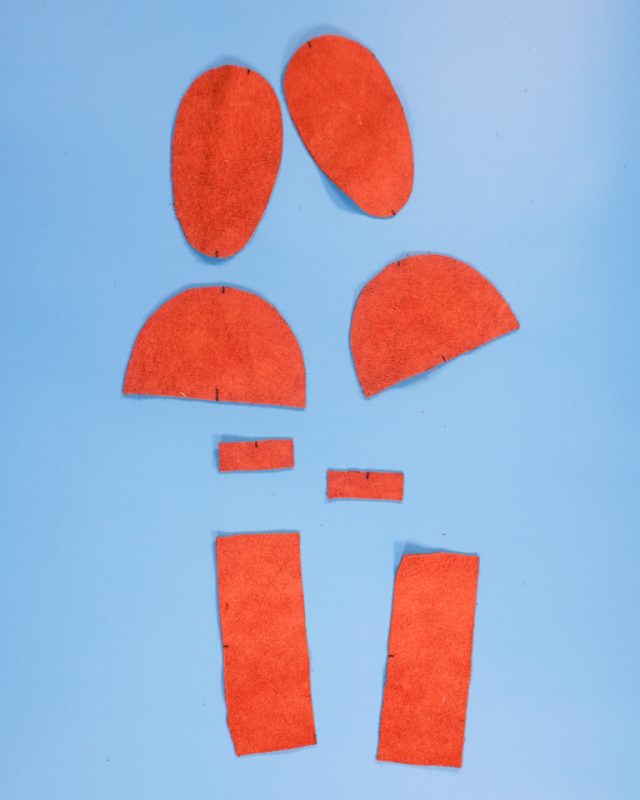 Fold the top long edge of the back pieces over 1/2 inch and clip in place.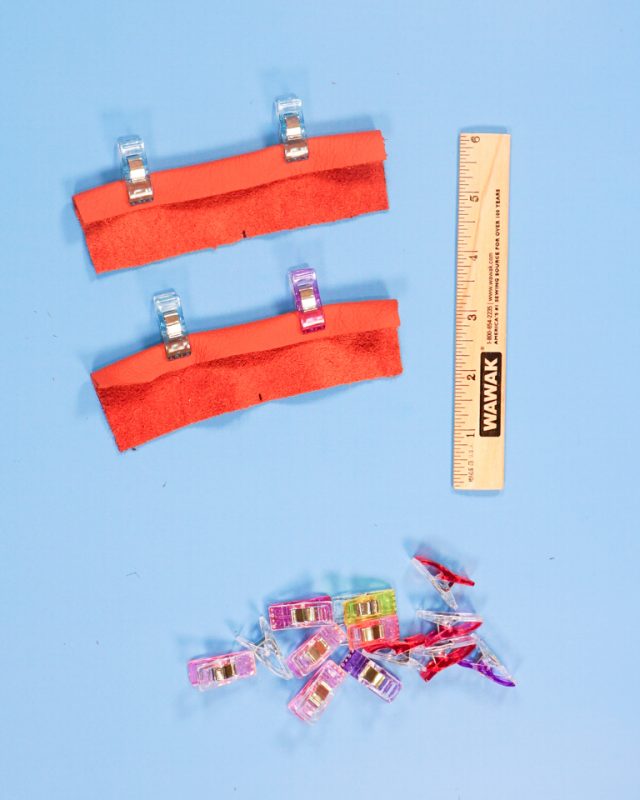 Sew 1/8 from the cut edge to secure the fold. Backstitch when you start and when you stop.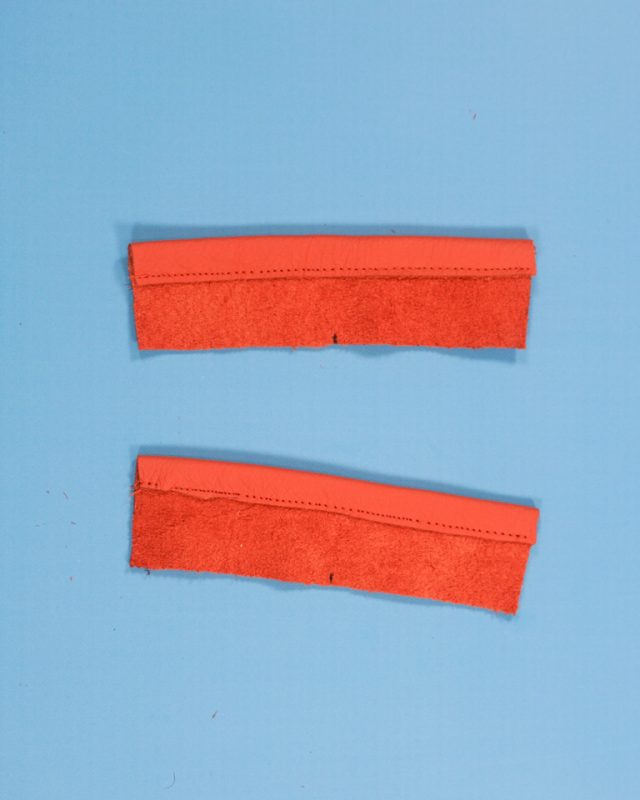 Clip the top casing on the top piece lining up the marks. Both pieces should be facing up.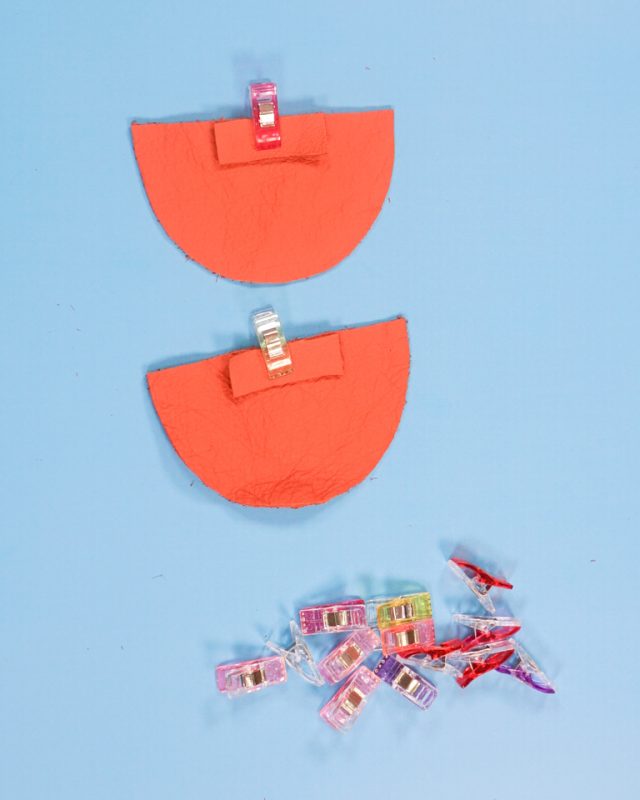 Sew along each long side of the top casing. Backstitch when you start and when you stop.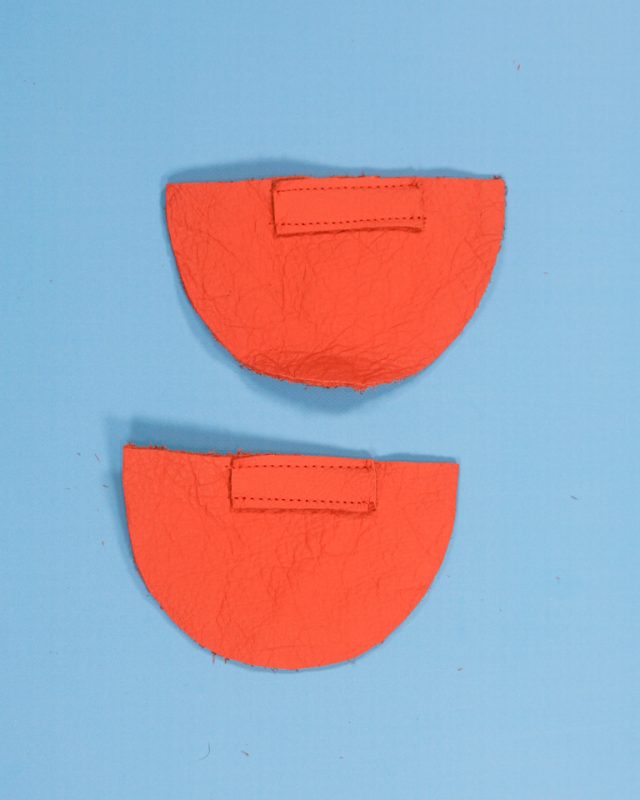 Clip the back pieces right sides together with the bottom pieces lining up the marks.
This is the hardest seam to sew only because you are sewing a straight edge to a curved edge. You'll need to sew slowly and adjust a lot as you sew.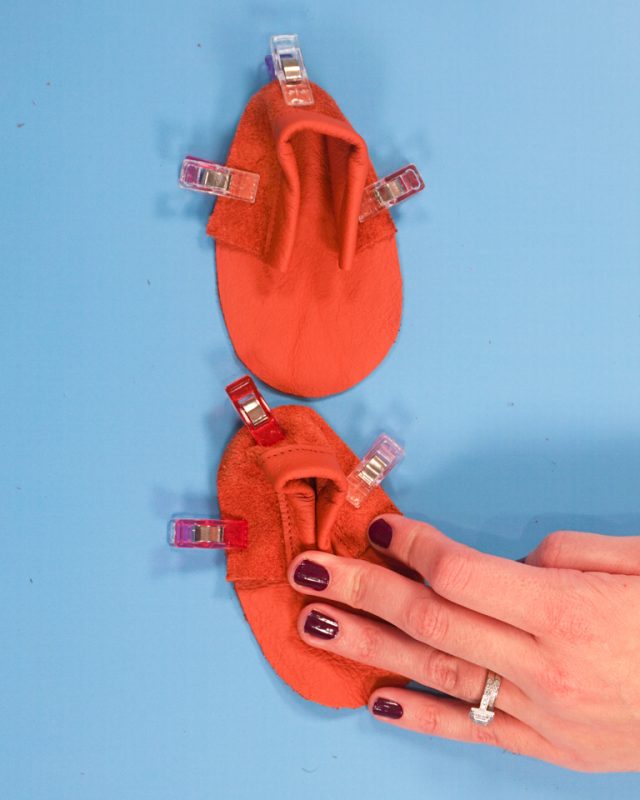 Sew the back pieces onto the bottom pieces. Backstitch when you start and when you stop.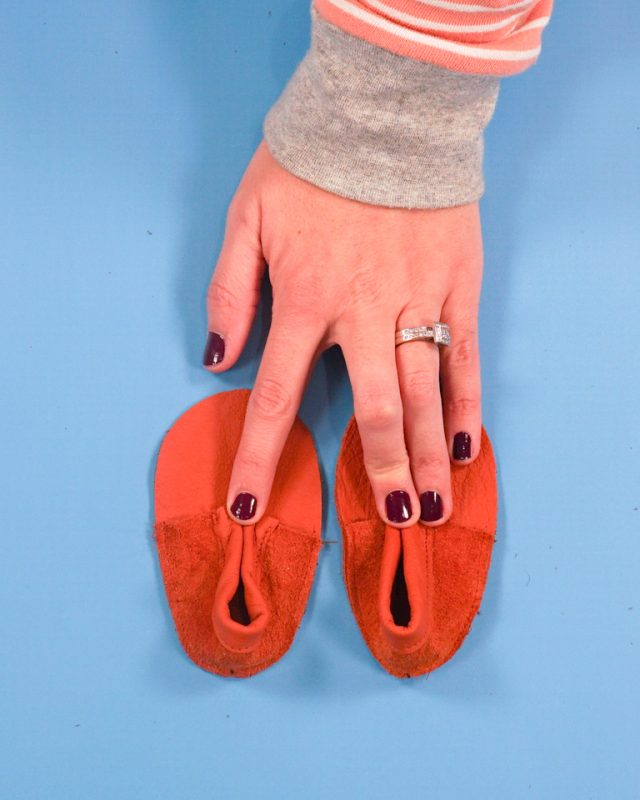 Clip the front pieces right sides together with the bottom pieces lining up the marks.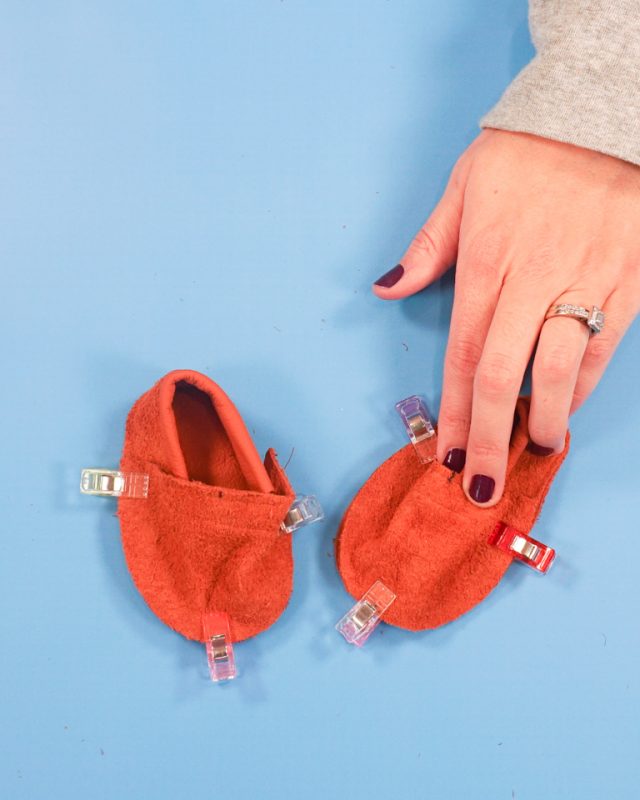 Sew the top pieces onto the bottom pieces. Backstitch when you start and when you stop.
Turn the shoes right side out and push out the curves.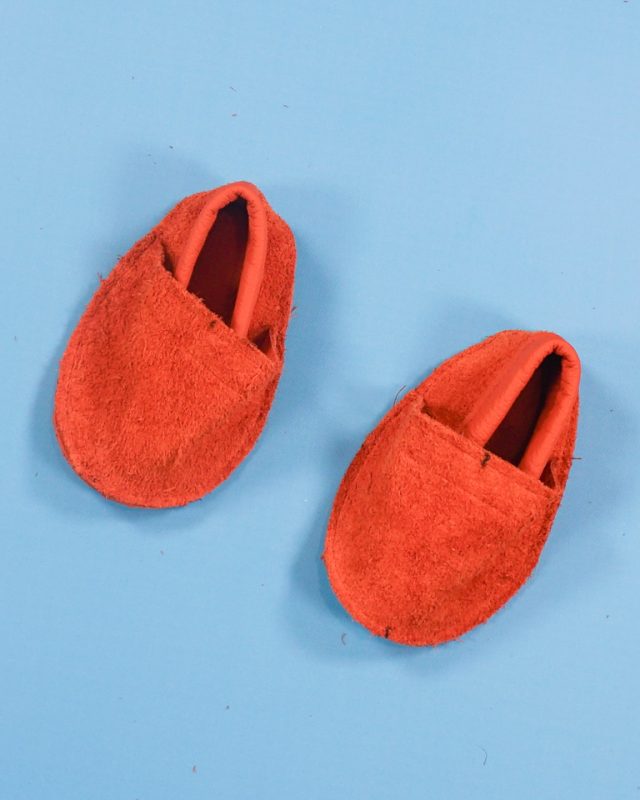 Cut two pieces of elastic 5 inches each. Attach a safety pin to both sides of the elastic. The back safety pin will keep the elastic from being pulled into the casing.
Use the safety pin to pull the elastic through the back casing and the top casing.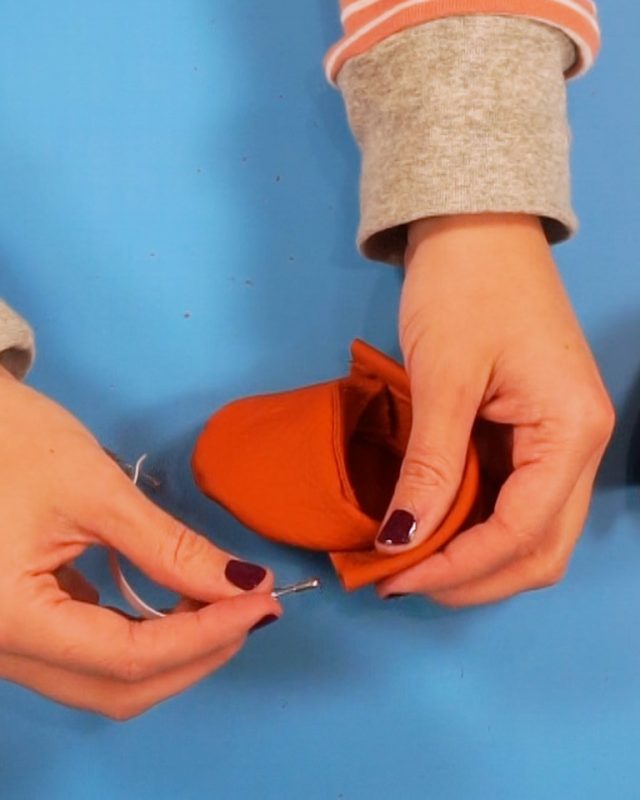 Pull the elastic through until the two ends meet. Overlap the ends 1/2 inch and pin. Sew the ends together with a zigzag stitch.
Pull the elastic overlap into the back casing.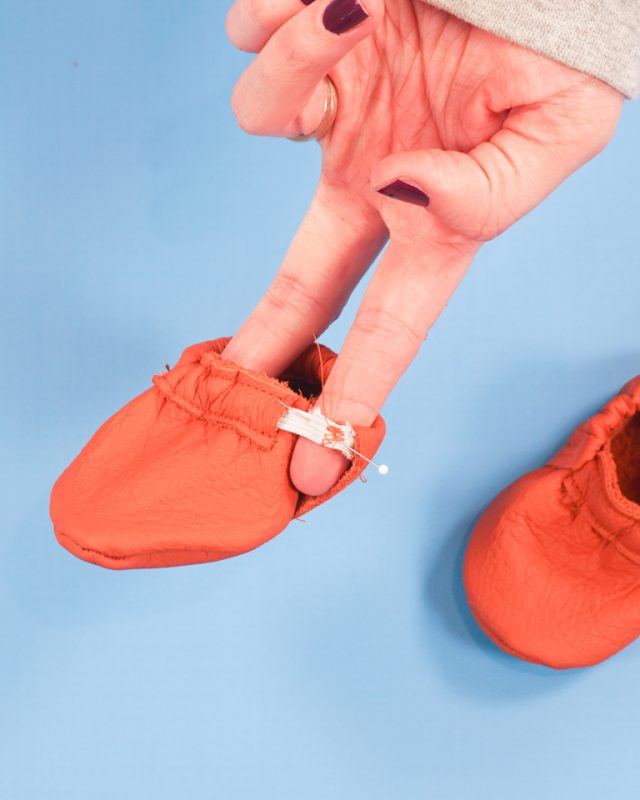 You finished!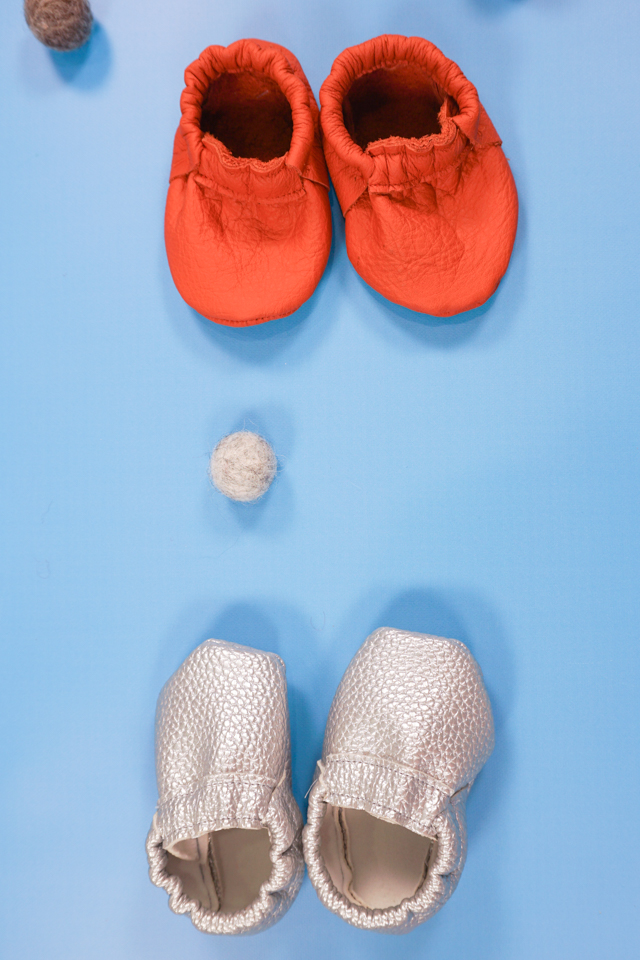 Get the Free Sewing Pattern here!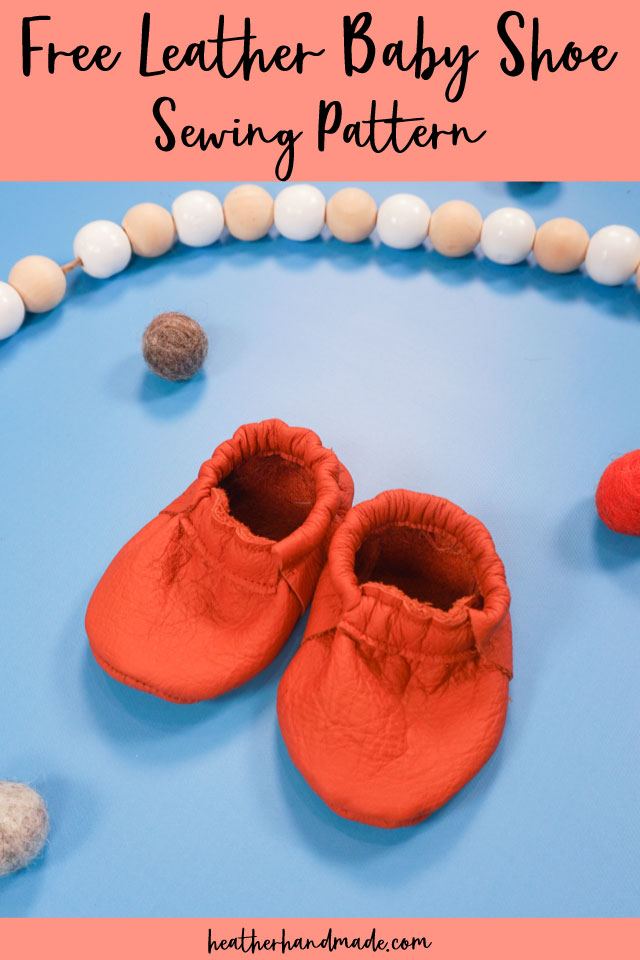 If you make something using this sewing project, I'd love to see! Please share it on social media with the hashtag #heatherhandmade and tag me!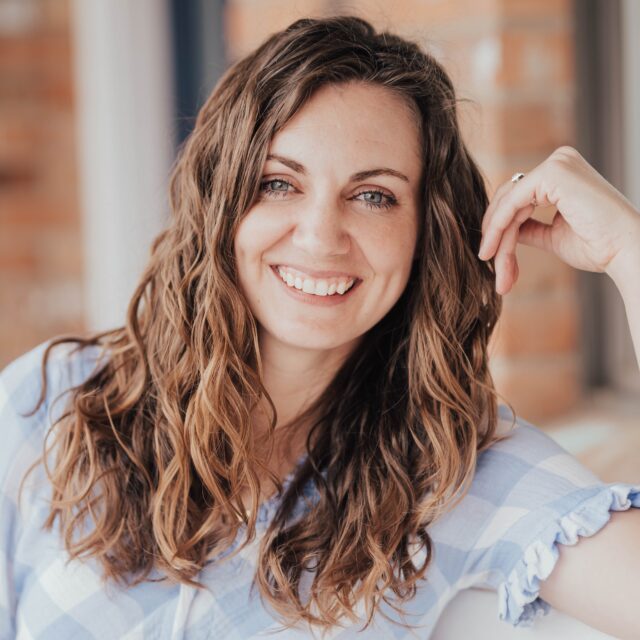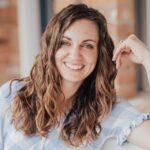 I believe small sewing moments can create great joy. Find your own "right" way to sew. -Heather