How to Start Sewing Clothes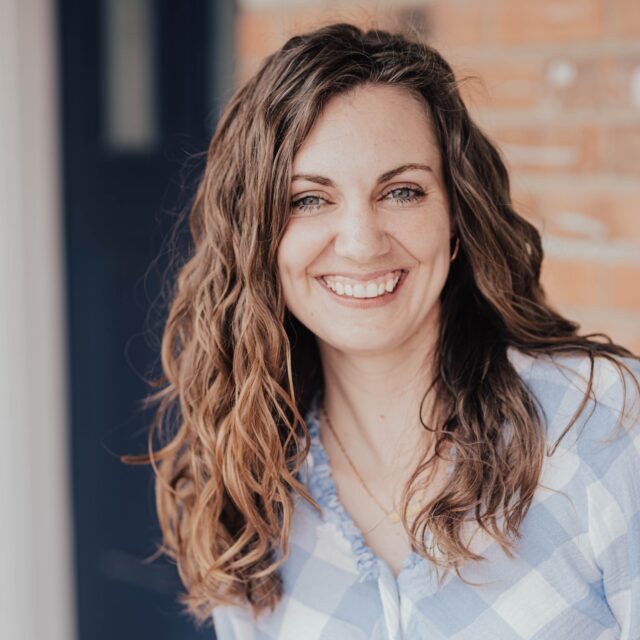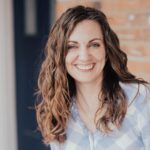 This post may contain affiliate links.
Learn how to start sewing clothes that you love and that fit you! This gives you direction to get started and takes you along my thought process when I start thinking about a new sewing project.
I'm going to focus on sewing clothes for yourself since that's what I enjoy most, but a lot of these can help when sewing clothes for anyone.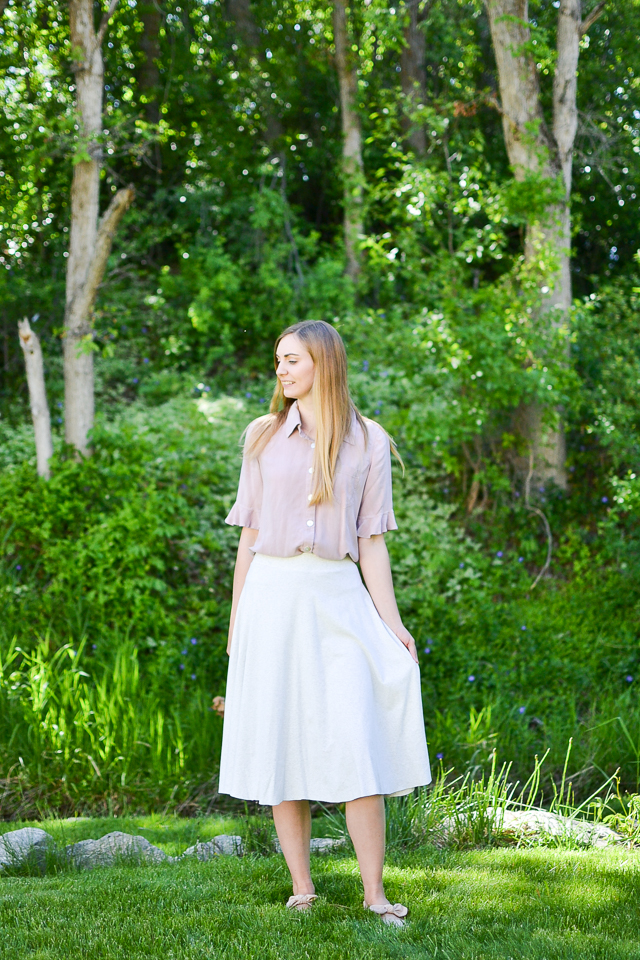 How to Start Sewing Clothes
I shared this information as a lecture at a conference a couple of weeks ago. I recorded it and am sharing it as a video along with the article below.
You Will Make Mistakes and It's Okay
Apparel sewing can be really intimidating because you think you're going to make mistakes, but, honestly, you will make mistakes. And mistakes are okay. Use them as learning opportunities.
I classify mistakes in apparel sewing when it doesn't get worn. Most of the sewing techniques in apparel aren't actually that hard, but fabric choice, color choice, and fit are the tricky parts.
I have been sewing my own clothing for 10 years, and I still make some things that I don't wear. Determining my style does not come easy for me.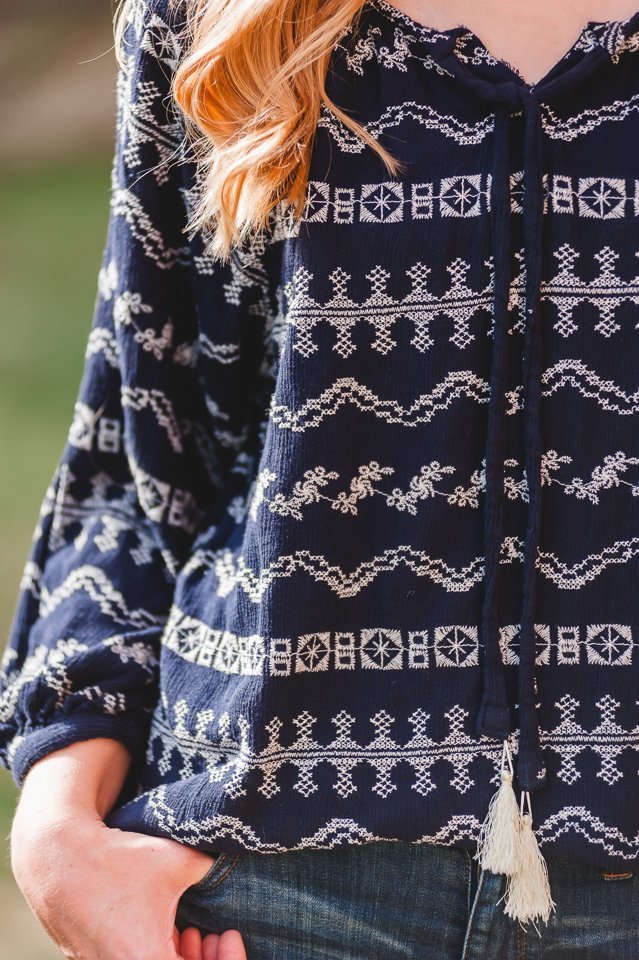 Figure Out Your Style
This is where I see mistakes most often made. You like a style in theory but not in your wardrobe. Take a look at what you are already wearing so you can make similar items that will get worn.
I helped define my wardrobe when I did wardrobe architect and figured out my thoughtful wardrobe. Ask yourself these questions:
What is your style, and what do you like to wear?
What colors you like to wear?
What silhouettes do you like to wear?
Do you easily get distracted by trends or printed fabric?
Pick a pattern
I suggest starting with a pattern. I tried a lot at the beginning of my sewing journey to skip patterns, but my projects often failed because I had no guidance. My favorite places to look for patterns are Indiesew, Love notions, Itch to stitch, Hey June Patterns, and Megan Nielsen Patterns. Start with a free pattern to see if you like the designer first.
Paper Patterns – Pros and Cons
Accessible in person
Great sale prices
Already printed out
Lots of sizes
Lots of brands
Lots of styles
Wait for a sale
Instructions can be limited
Lots of ease
Tissue paper can be hard to work with
Indie PDF Patterns – Pros and Cons
Immediate downloads
Many designers
A designer for different shapes and heights
Instructiosn are detailed and often have a video and a picture tutorial
Some designers are great, some are not
More expensive and not a lot of sales
Must print and tape pattern OR get it printed at a copyshop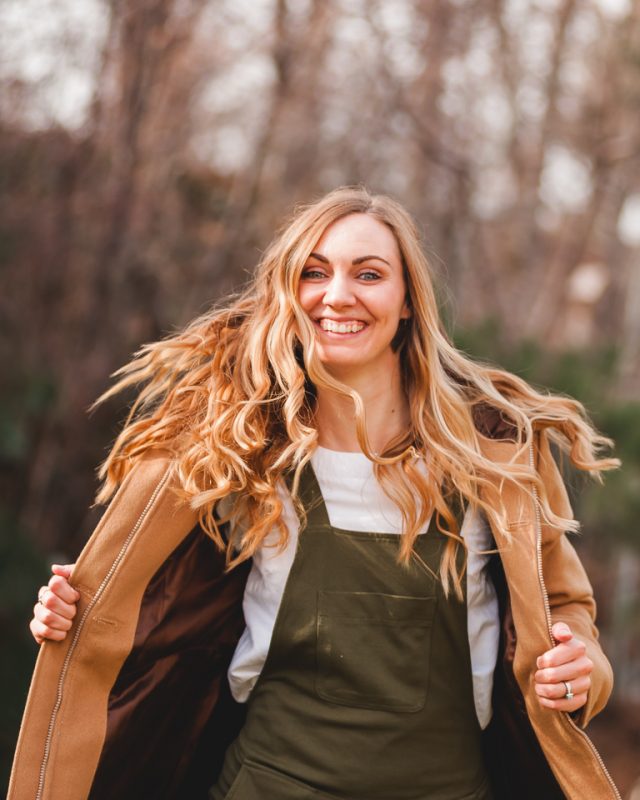 Follow Pattern Guidelines
Research the style and item you want to make. Do a google search for the item you want to make and look at the details, colors, prints, and especially the fabric content. You don't need to copy something from the internet, but it will give you great ideas, direction, and guidance.
Will a large or small print work well for this pattern? Would a solid fabric work the best?
What color will look best?
How are you going to wear it? Does it need to be easy to clean? Does it need to be really durable?
Will it coordinate with items in your wardrobe? Will the silhouette work with other items in your wardrobe?
How many details does the pattern have? How many seams are there are where are they located? Will the seams and details break up the print?
What is the grain and direction of each pattern piece and how will the fabric affect that?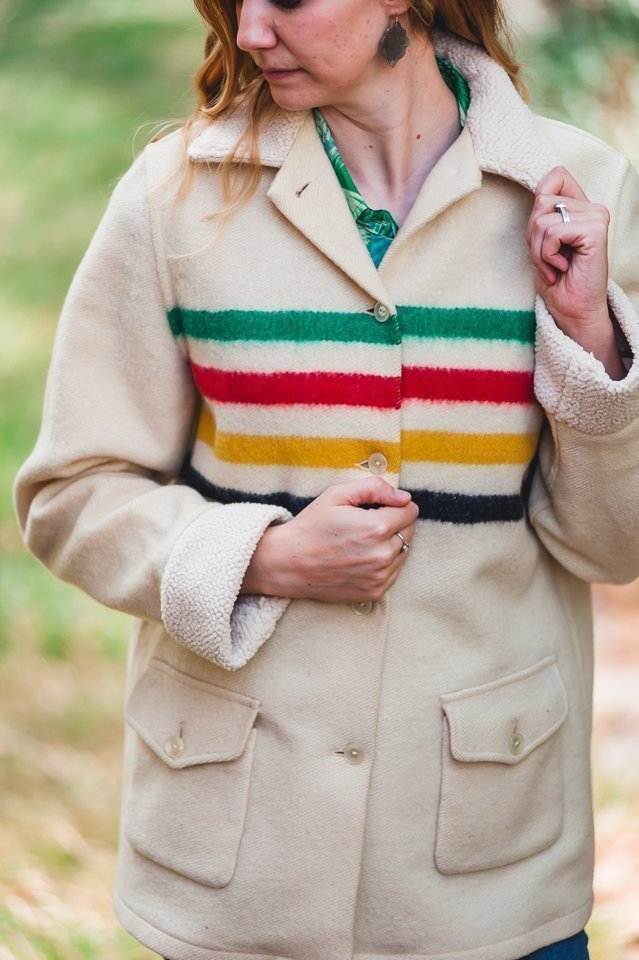 Fabric
There's decorator fabric which is heavier and used for drapes or upholstery. There's quilting cotton which is easy to find, lots of prints and colors, but it wrinkles very easily. Then there's fashion fabric which is fabric made for clothing. It's the fabric you find ready-to-wear clothing made out of.
Think about the PRICE and the COST of the fabric. There's an upfront price of the fabric, there's the time that goes into making the item, and there's the cost per wear.
What fabric can you afford? Can you wait to save up and buy the fabric? Is there a off-brand fabric you can buy? Is a cheaper version still good enough quality to do the job? Are you making an everyday item that can use ordinary fabric or are you making a once-in-a-lifetime item that would be worth it with an expensive one-of-a-kind fabric? How long do you want the item to last?
Where I like to buy fabric: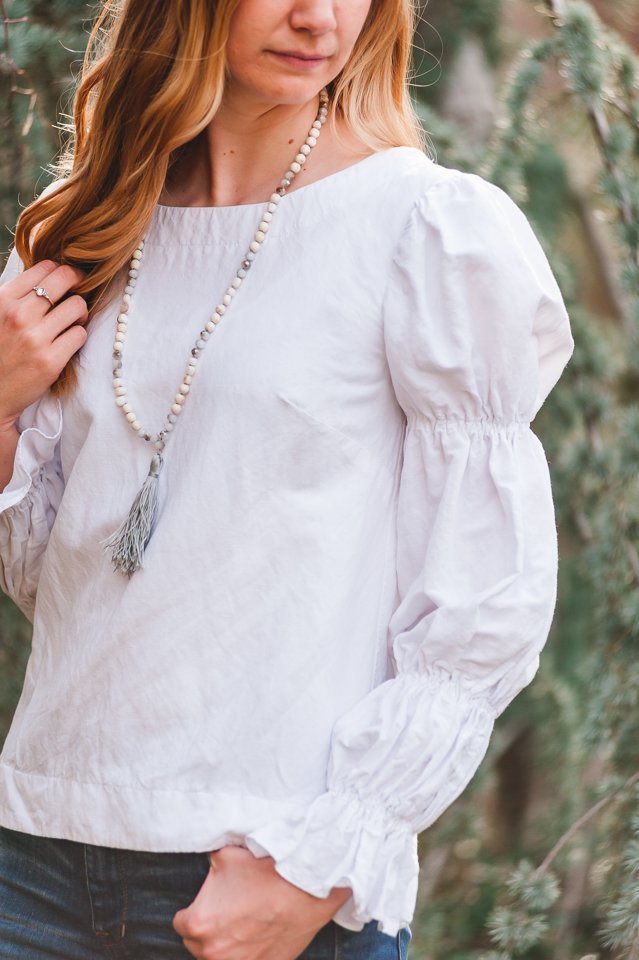 Follow Fabric Guidelines
Think about how you are going to use the fabric, and if it will work for that use. I love to reference the book Fabric A to Z* because it has every fabric in it! These are the questions I like to ask when deciding how to use fabric:
What is the fabric made out of?
What's the width of the fabric? Do you need extra yardage to match?
What's the stretch of the fabric?
Does it feel good against your skin?
Is the fabric strong enough for the stress of wearing the pattern?
Does the pattern need drape or body to look right?
Is this fabric hard to work with?
Do you have to match the stripes, the print, or the nap?
Does the care of the garment match the care of the pattern? Will those pants need to be washed a lot? Can the fabric be washed a lot?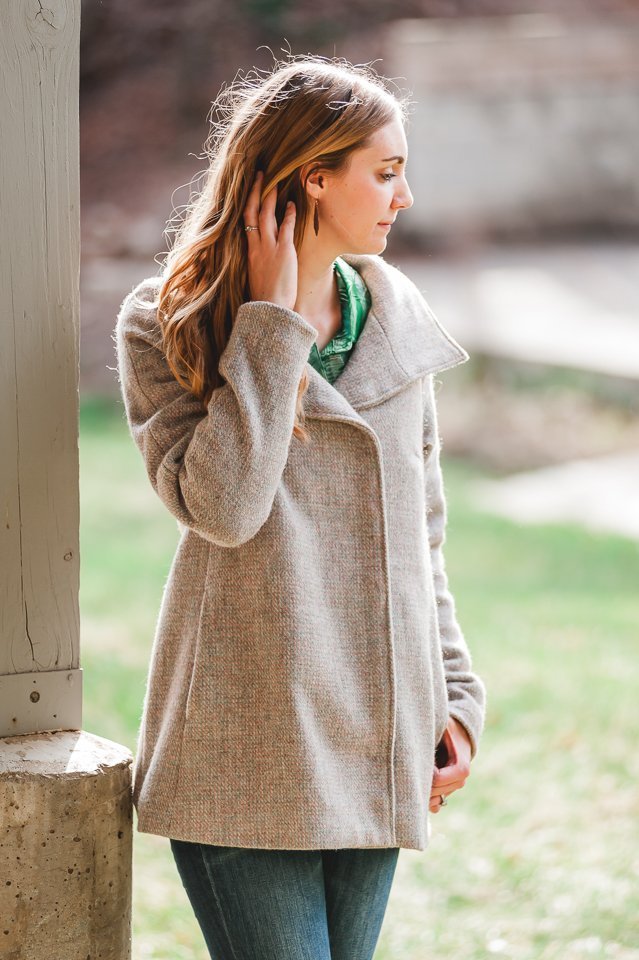 Pick a Project
Think about your sewing level. Don't try something too hard right at first. Start small and keep it simple. Start with fabric you love to wear and are comfortable using.
Look for free patterns to start with like a t-shirt, a woven tank top, a gathered skirt, a knit pencil skirt, joggers, a simple vest, etc.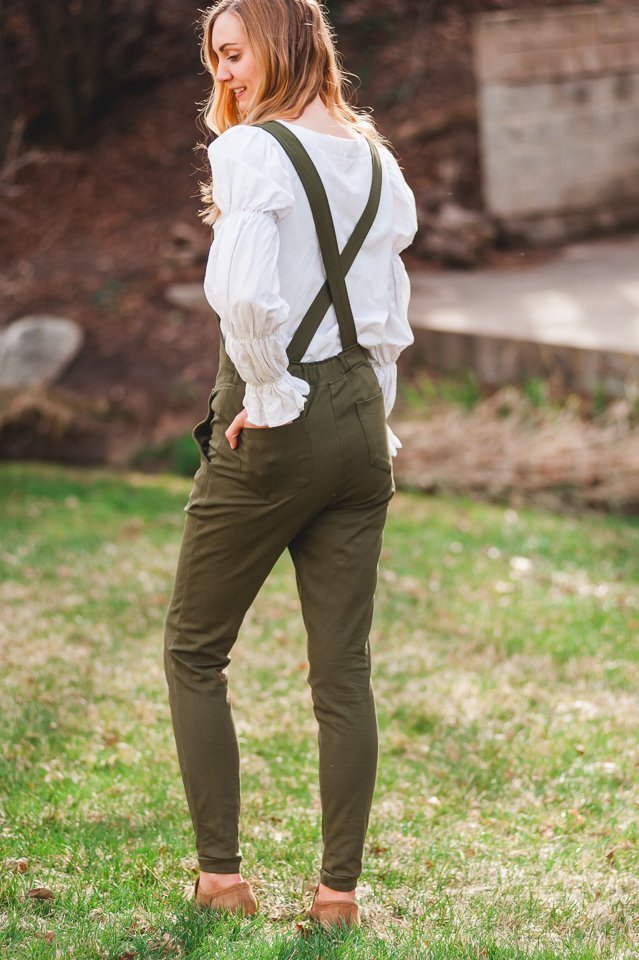 Make a Muslin! and Figure out fit
One of the problems I always have is getting a good enough fit. I think it's almost impossible to get a perfect fit, but just try to get a good fit. Learn about taking your measurements, doing pattern alterations, and learning what wrinkles and drag lines mean.
I love to watch Youtube videos for fitting adjustments, pattern adjustments, and other alterations.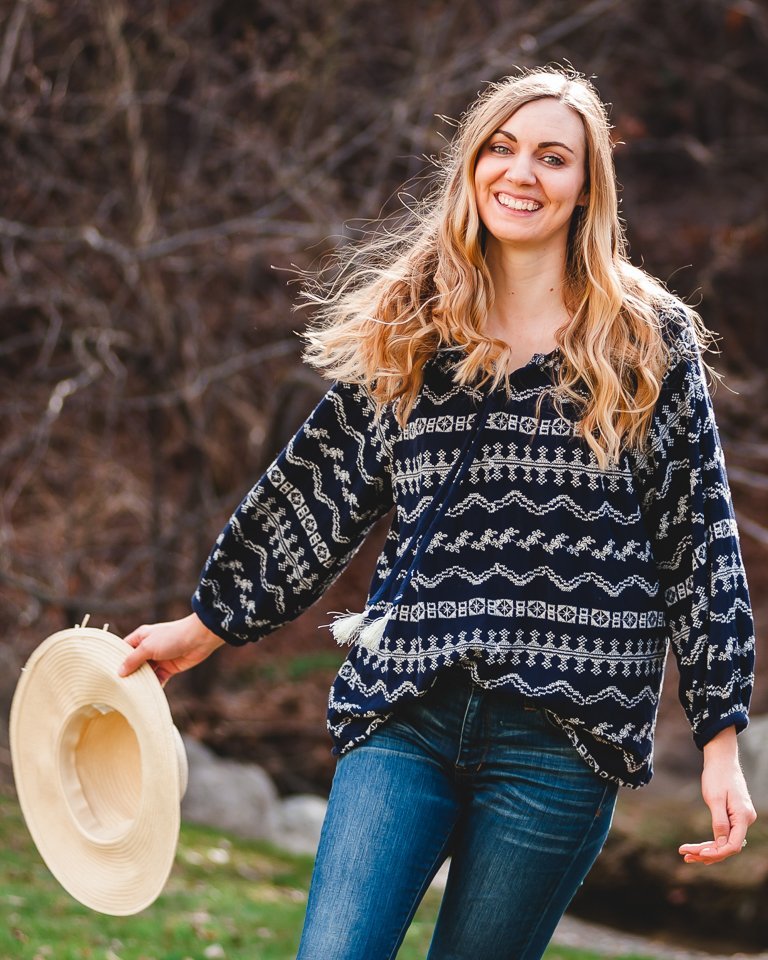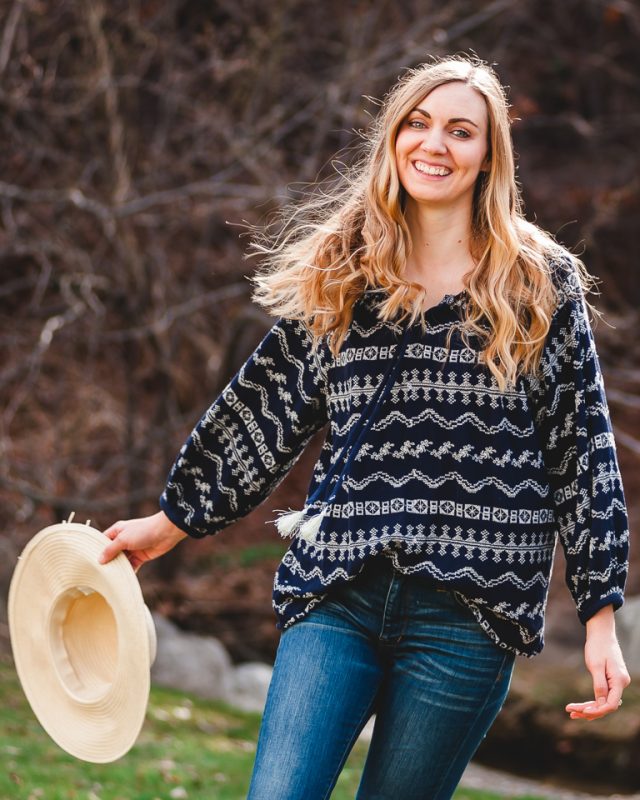 Sew Slowly
Slow slowly so you can enjoy the process and learn as you go.
Sew What you want
Sew fun things and what you're interested in
Don't don't let fear of fabric or technique hold you back
Try to learn something new every time you make something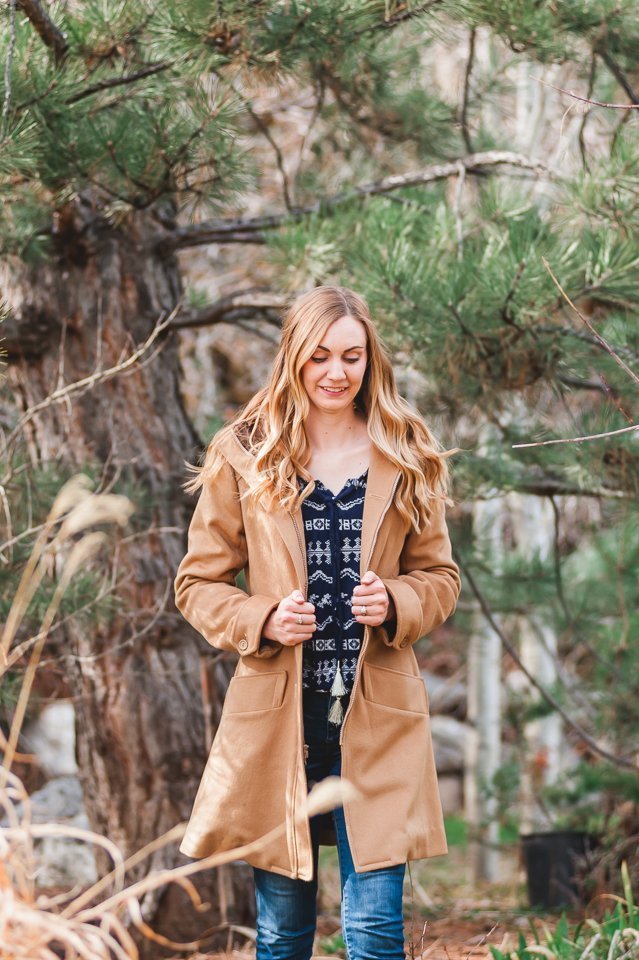 Analyze and learn from your mistakes
Analyze your finished sewing project by looking at it inside and out. Write down what your mistakes were and how you can improve. Take notes about the pattern you used about the hard parts or what you learned, so that when you use it again you'll be prepared to do it better than before.
Analyze the project, the process, the mistakes, how much you wear it, what it works with in your closet, how you feel when you wear it, etc. If you find after awhile that it doesn't fit as well as you'd like, you don't wear it, you change sizes, then IT'S OKAY TO GET RID OF IT.
You will finish a project, and you will think it's amazing. You will be so proud of it! A year later you'll look back and be surprised at the mistakes you didn't see, because you'll have improved so much. You'll make a new project and be so proud of it, until you make the next better project and so on.
If you make something using this sewing project, I'd love to see! Please share it on social media with the hashtag #heatherhandmade and tag me!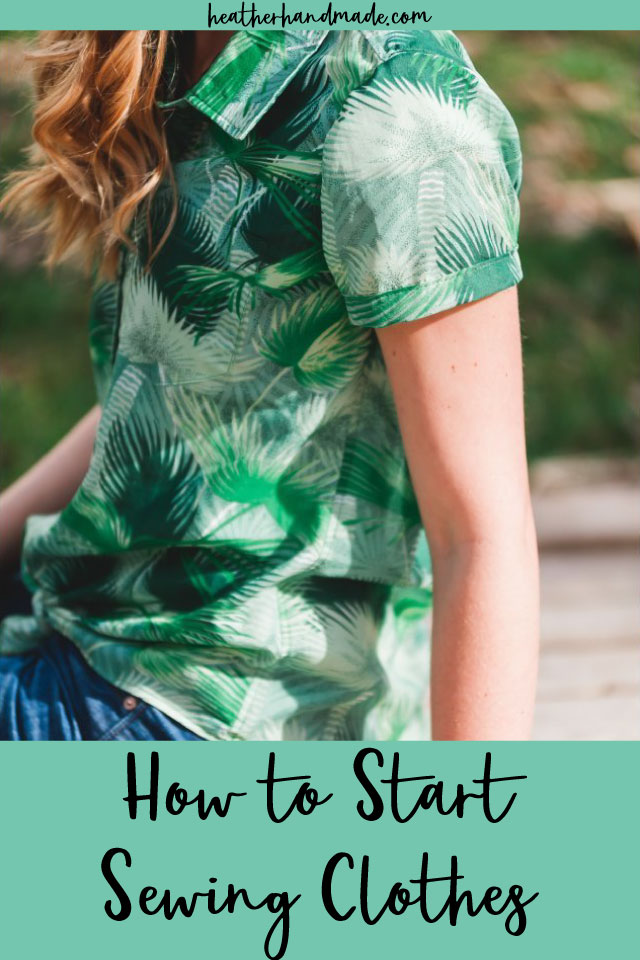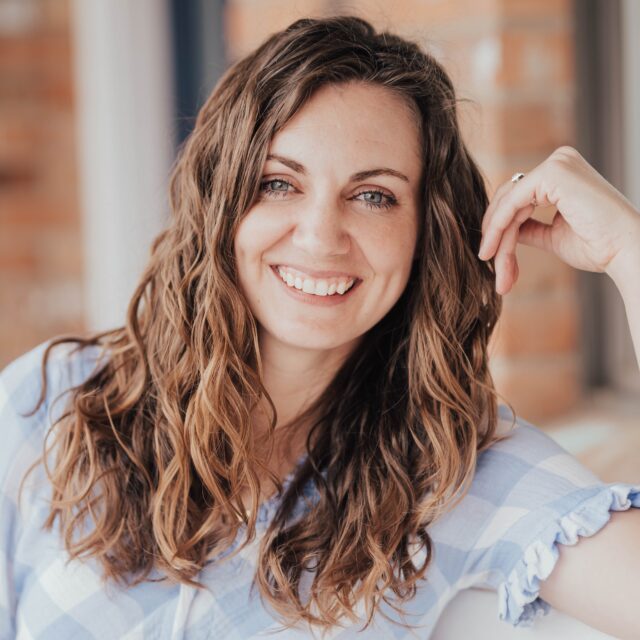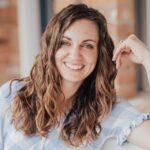 I believe small sewing moments can create great joy. Find your own "right" way to sew. -Heather