Sometimes all a mom wants is some time alone. She's needed by her children all day long, and she sometimes just needs a little break. Or the gift of time. My sister Sarah from Ensign Insights created these free Mother's Day printables for the perfect Mother's Day gift. Give this to a mom you know give her the ability to take a break when she needs it the most! Just make sure you either have the babysitter set up beforehand or you are the one offering the babysitting. Isn't it the perfect Mother's Day gift?!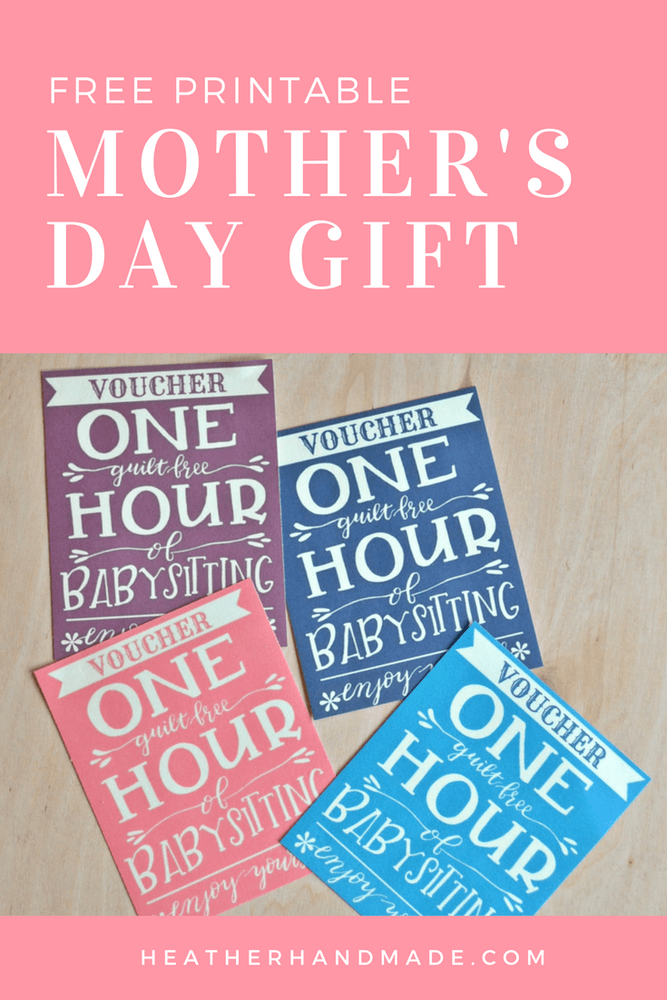 These free babysitting vouchers come in four different colors: pink, blue, purple, and navy.  My husband actually had my sister  create these babysitting printable to give to me for Mother's day, and it was a complete surprise when I opened them. He had looked for a printable online, but he could find one he liked. He asked my sister to create the printables, and he pre-arranged it with a girl in the neighborhood so Heather would be able to call her anytime to babysit. I loved getting the gift of time for Mother's Day.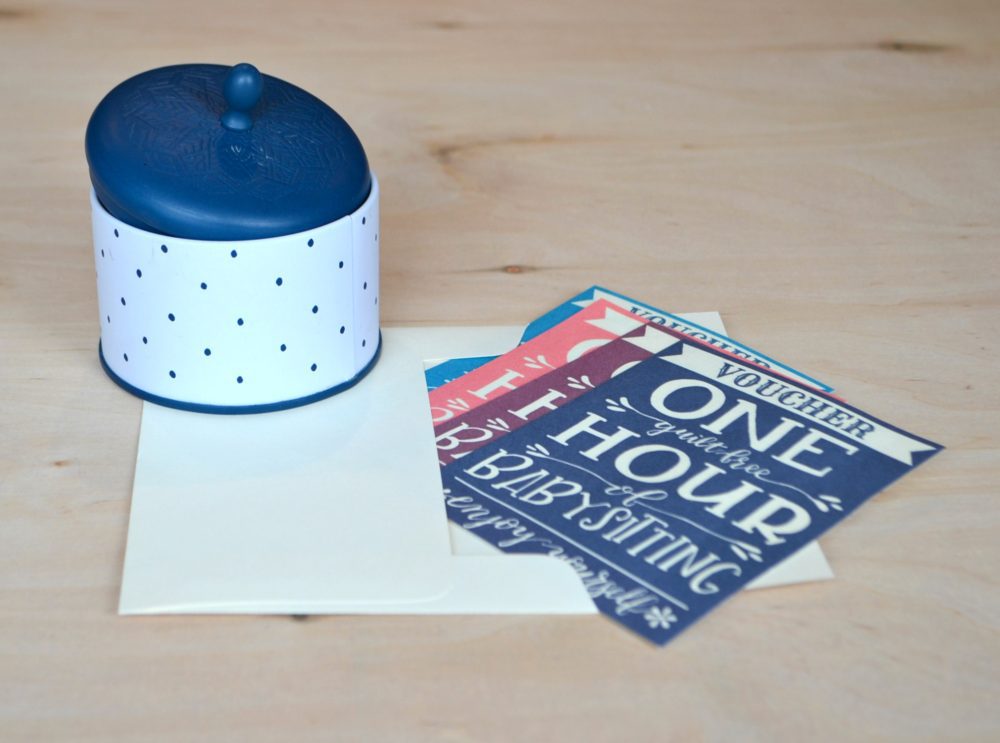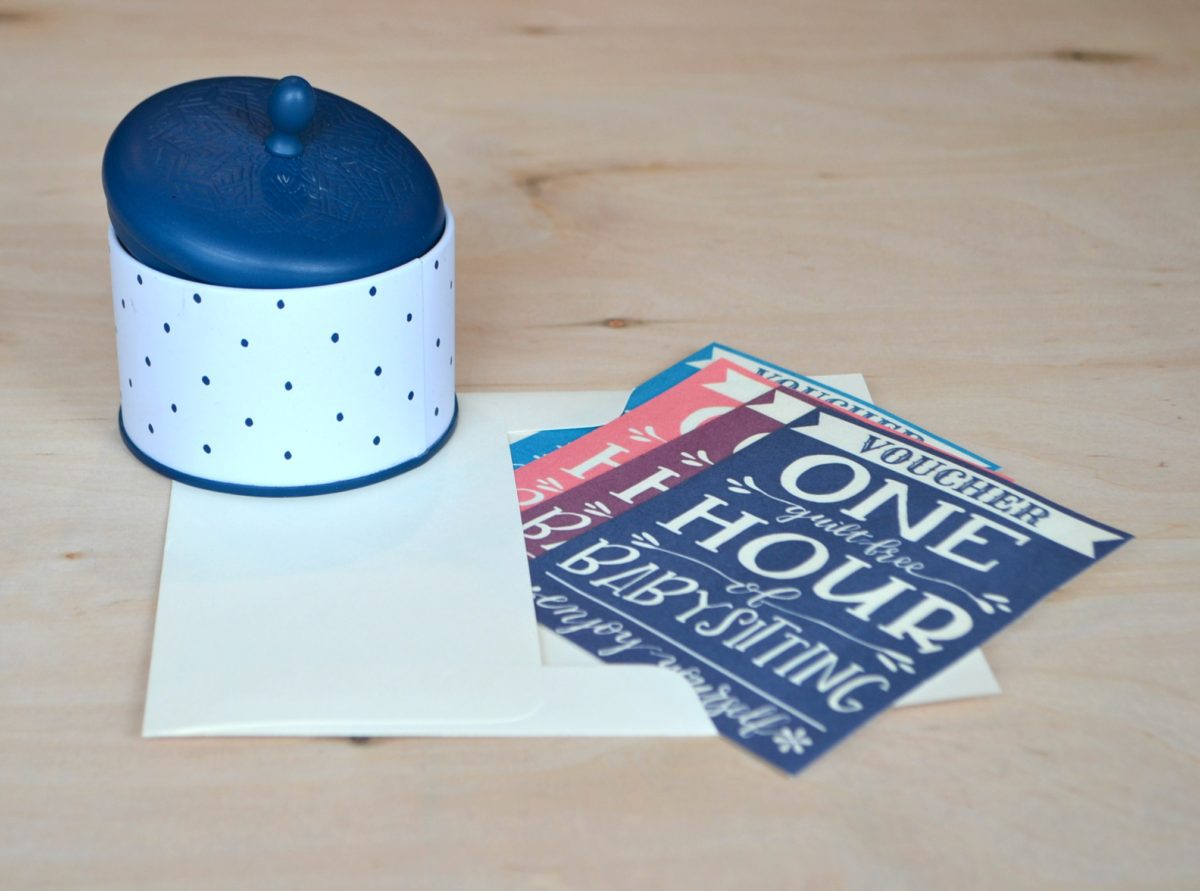 Mother's Day Printable
Download the pdf and print them on cardstock. Each page comes with four vouchers so print how many hours you need.
Trim the edges and cut each page into four individual vouchers.
Insert the vouchers in an envelope with a handwritten card for a very sweet Mother's Day gift.

get the PDF file for a "guilt free"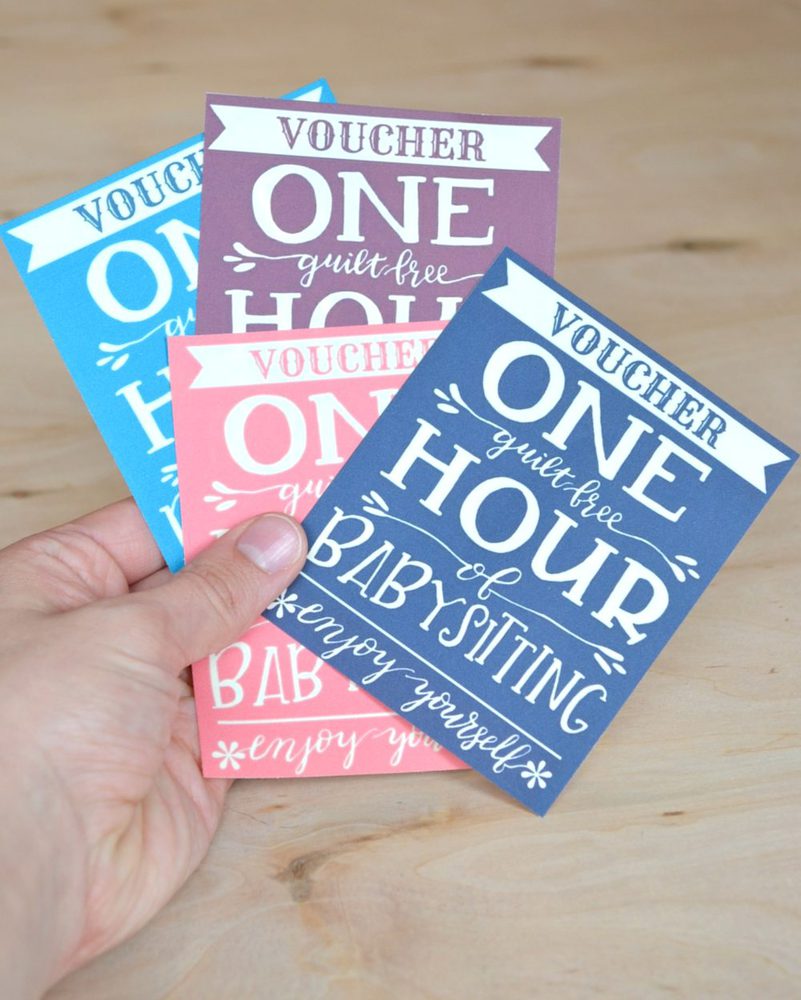 My sister does the lettering by hand and then digitizes it to clean it up and add color. I really love the colors she chose; they are all bright and happy colors. Enjoy this free printable and look for the others, Father's Day Printables, One in a Melon Poster, Family Banner, and Confidence Printable.