DIY Westley and Buttercup Costume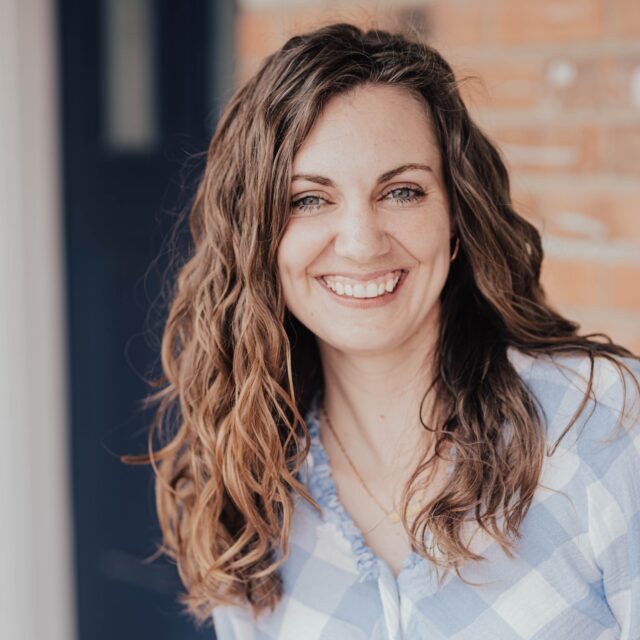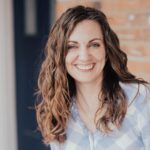 This post may contain affiliate links.
See how I made DIY Buttercup and Westley costumes from the Princess Bride. I sewed the dress and the shirt and put the accessories together.
I grew up watching the Princess Bride movie, and I can quote almost the entire movie. I loved it as a kid, and I love it as an adult. This year for Halloween my husband and I decided to be Buttercup in her red dress and Westley as Dread Pirate Roberts.
I had so much fun sewing and putting these costumes together. Whenever we wear them out and people recognize the costumes, they say their favorite quote from the movie. It makes me want to go watch the movie again!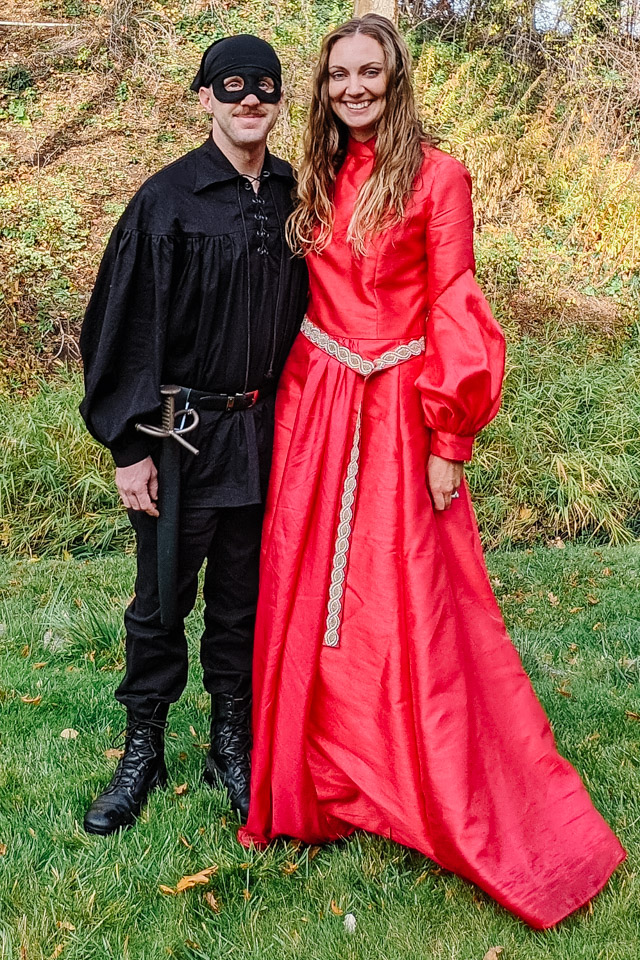 DIY Princess Bride Costumes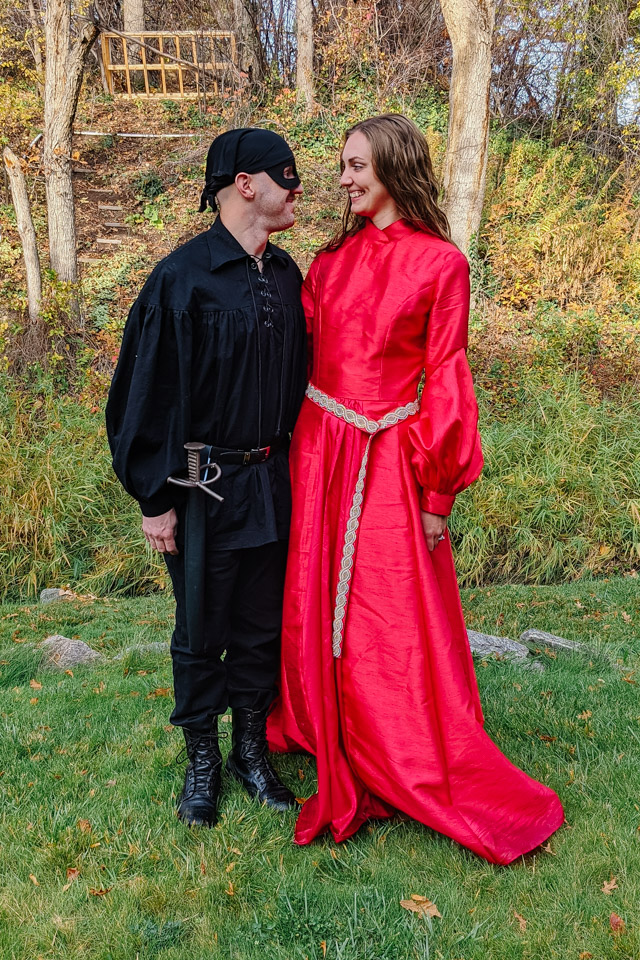 DIY Westley Costume
For Westley's costume I started with the Simplicity pattern 3519. It's a costume pattern for a historical type shirt. Then we added a black belt and sword, black jeans, black boots, a black mask and black hankerchief for his head.
It's not completely accurate to the movie, but I think with everything together it's definitely recognizable.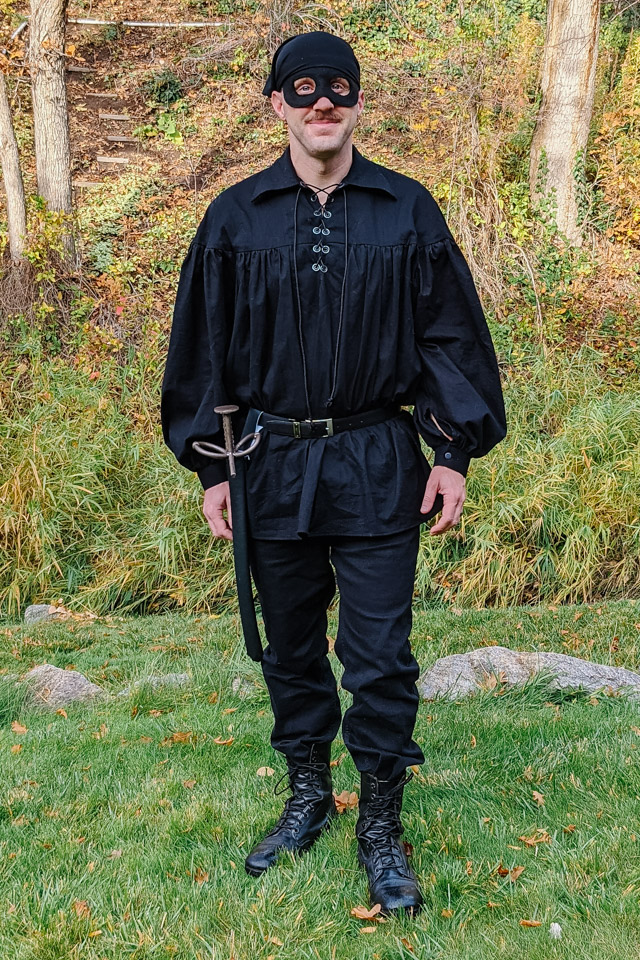 After measuring my husband, I made a straight size medium with no alterations. It fits him well and will be great for future costumes too.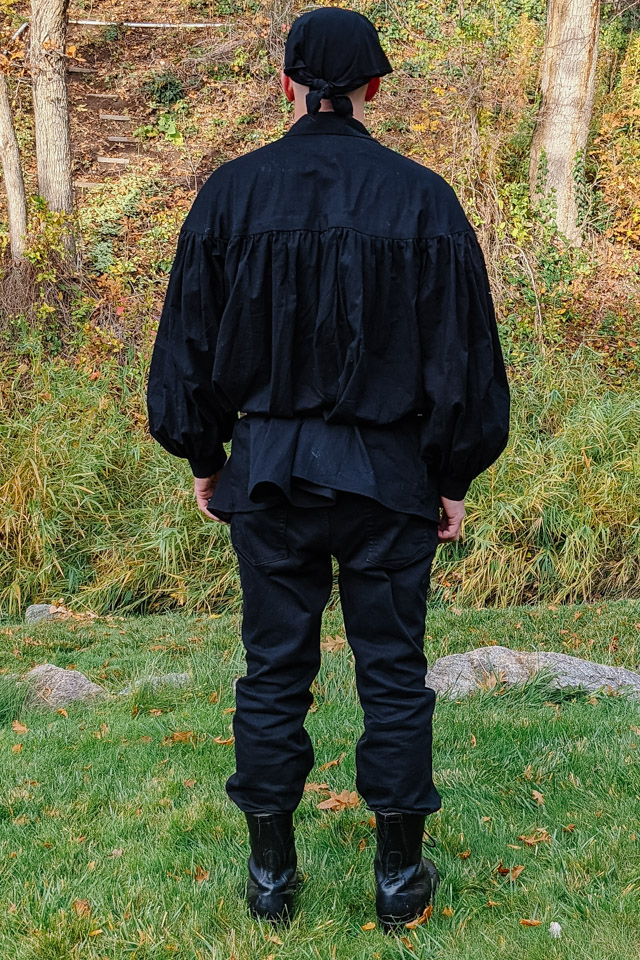 I used a black cotton broadcloth fabric that washes and wears well. It doesn't have too much drape or too much body. I couldn't find any black grommets for the neckline so I used one side of some black heavy duty snaps and cut holes in the fabric inside the snaps.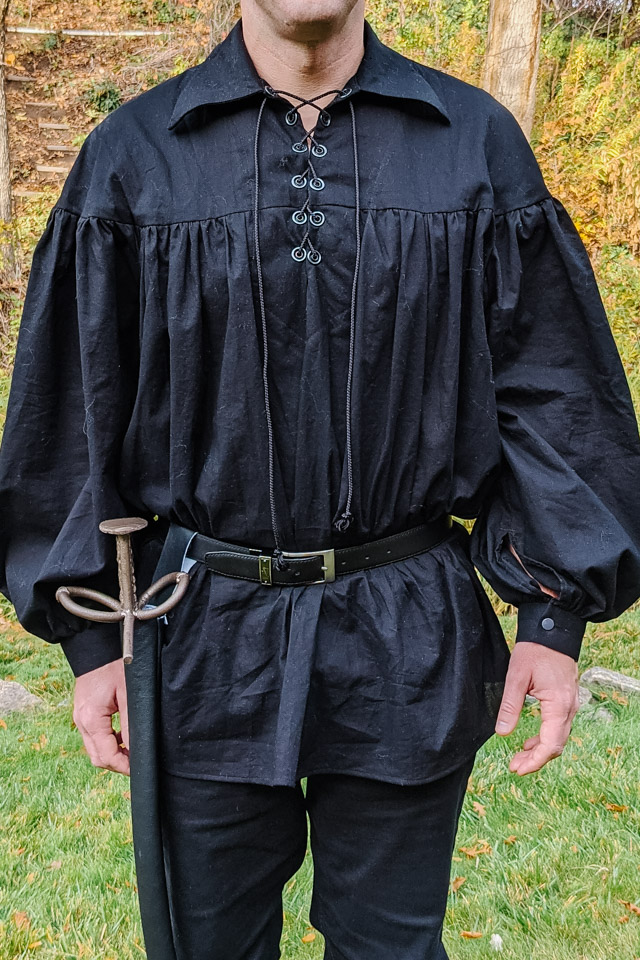 DIY Buttercup Costume
For my dress I started with Simplicity S9089. It looks very similar to the dress that Buttercup wears in the movie, but it's not accurate at all. It has a similar high collar and puffy sleeves, but the waist and sleeves are different that the actual dress. Adding the gold trim belt is an accessory that pulls the whole look together.
After measuring myself I did a size 14 for the bust and a sie 16 for the waist and the hips. I went a size up everywhere so that I could wear something warm underneath if I needed to. I ended up taking the waist area in 2 total inches for a more defined waist, but I still have a lot of ease in the waist.
I added 1 inch of length to the bodice and 3 inches of length to the skirt. I gathered the flared sleeves into a cuff at the wrist and added pockets. I also switched the zipper for an invisible zipper because they are my favorite.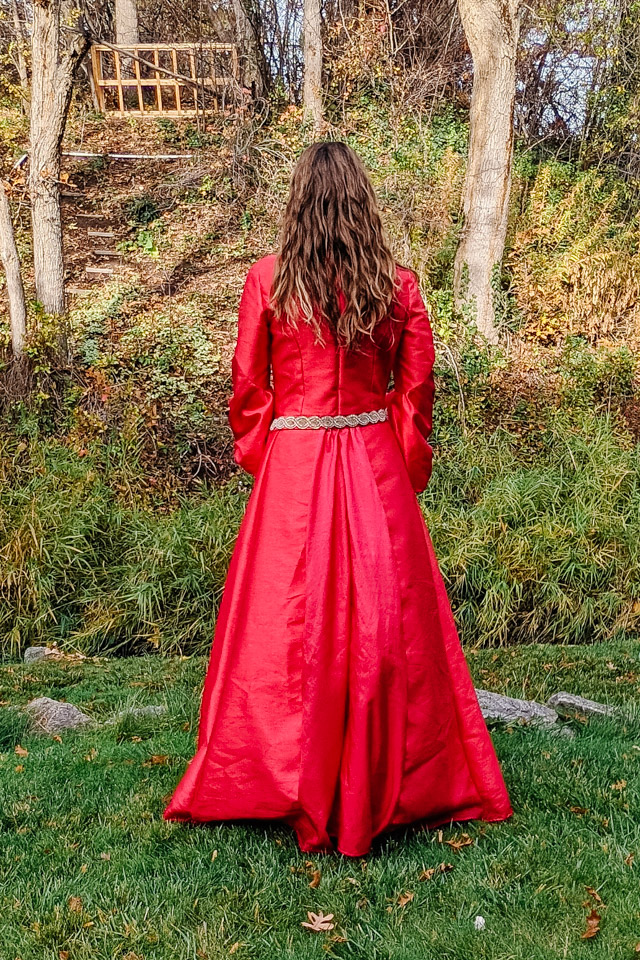 I used a polyester Dupioni silk for the fabric. It's a sturdy fabric that has help up well to hard wearing and washing, but it has a little too much body. The sleeves don't drape as nicely as in the movie. I think it was the best choice though because this dress will have to be durable enough for walking, carrying, and partying.
For the belt I made one long tube and pressed it flat. I bought some gold iron on trim and ironed it right onto the belt. I added a hook and eye to the belt so that I can put it on and take it off.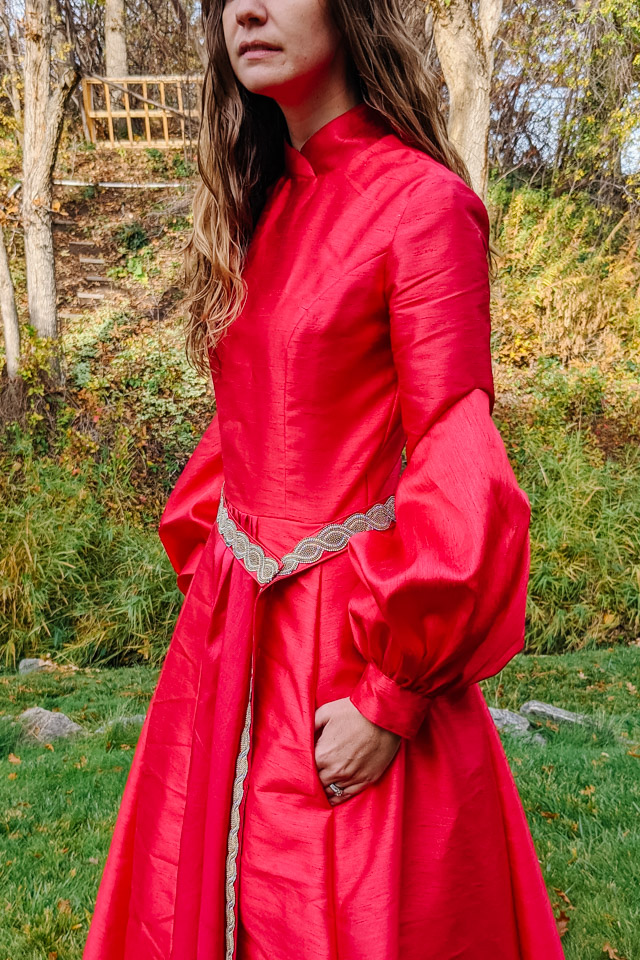 DIY Princess Bride Fire Swamp Trunk-or-Treat
We did a Trunk-or-Treat with our congregation so we did a Princess Bride inspired trunk. I made a sign that says, "Fire Swamp" and "Lightning Sand".
I covered the door and seats with a green plastic tablecloth. I bought a bunch of plants from thrift stores and placed them all around.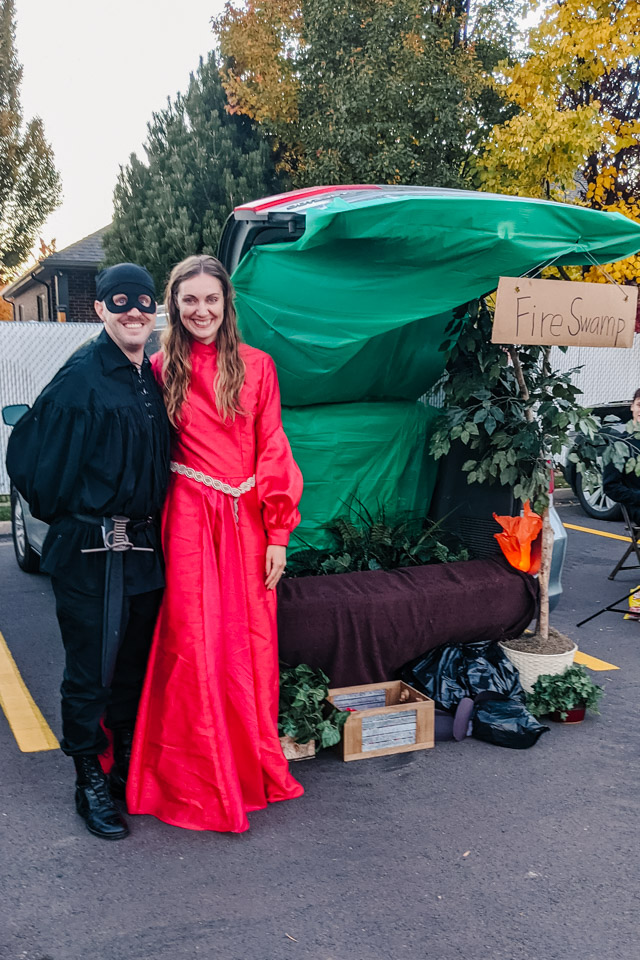 I placed a brown blanket (dirt) and a tan blanket (lightning sand) in the back. Then I added some fireless candles inside orange tissue paper to look like the fire.
Lastly, I made a R.O.U.S. (rodent of unusual size) out of a black garbage bag. I think it turned out great!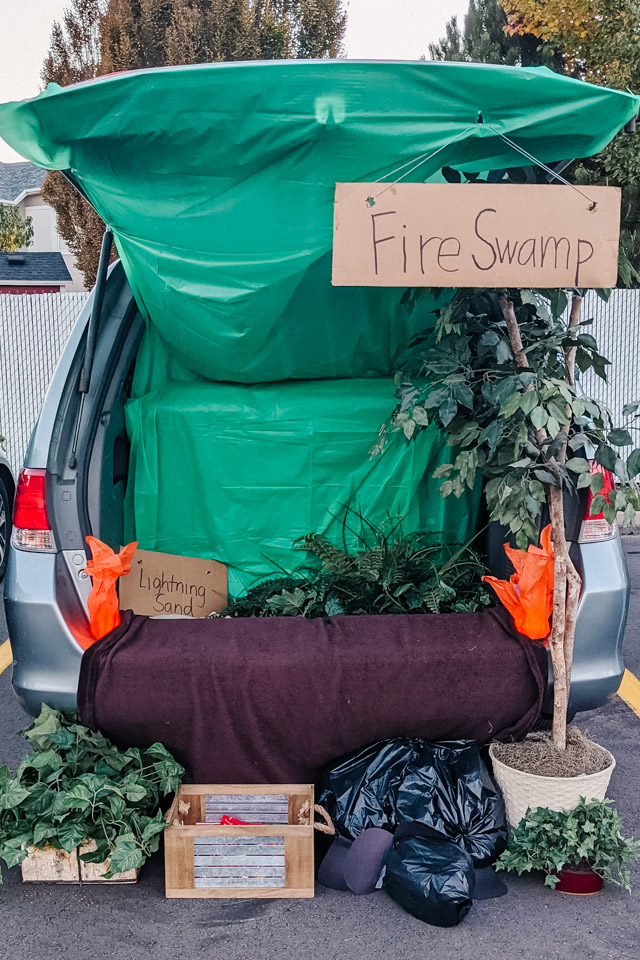 I can't wait to use these costumes over and over again through multiple costume parties and Halloweens!
If you make something using this sewing project, I'd love to see! Please share it on social media with the hashtag #heatherhandmade and tag me!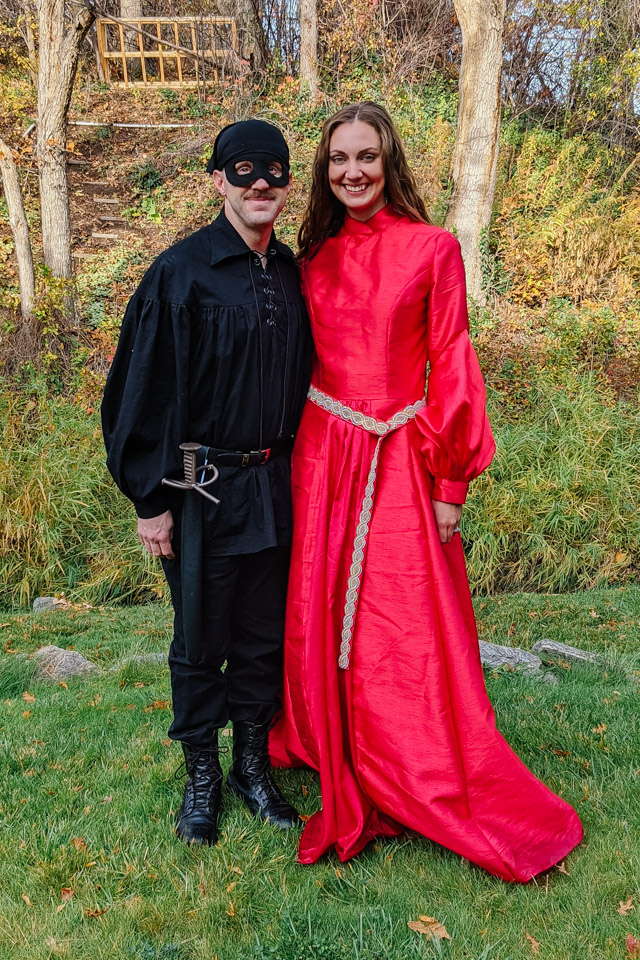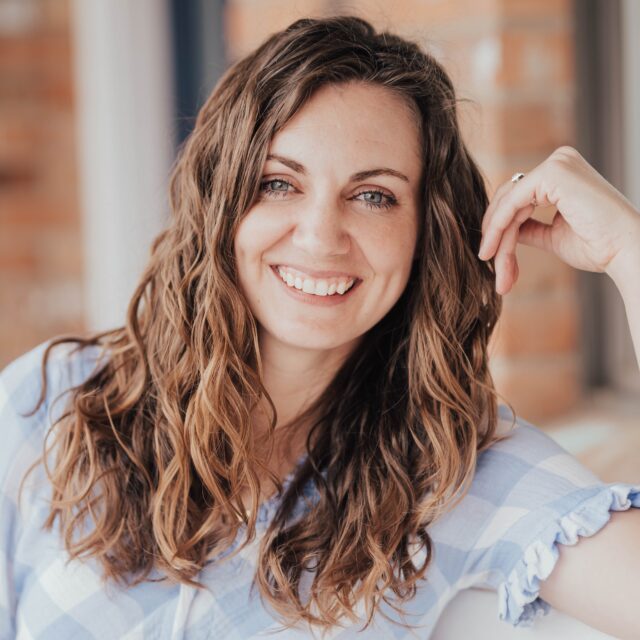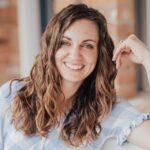 I believe small sewing moments can create great joy. Find your own "right" way to sew. -Heather