Easy DIY Skeleton Costume
This post may contain affiliate links
Learn how to make an easy DIY skeleton costume with a free SVG cut file. Cut the design with a Cricut Maker and apply to black pajamas.
Skeletons are so fun for Halloween. They always make me think of funny, quirky dances, and they are great for fun costumes or cute pajamas.
I made my son a DIY skeleton costume with a free SVG cut file, and it's a fun no-sew project! The best part is that this DIY skeleton works as a both a Halloween costume or pajamas.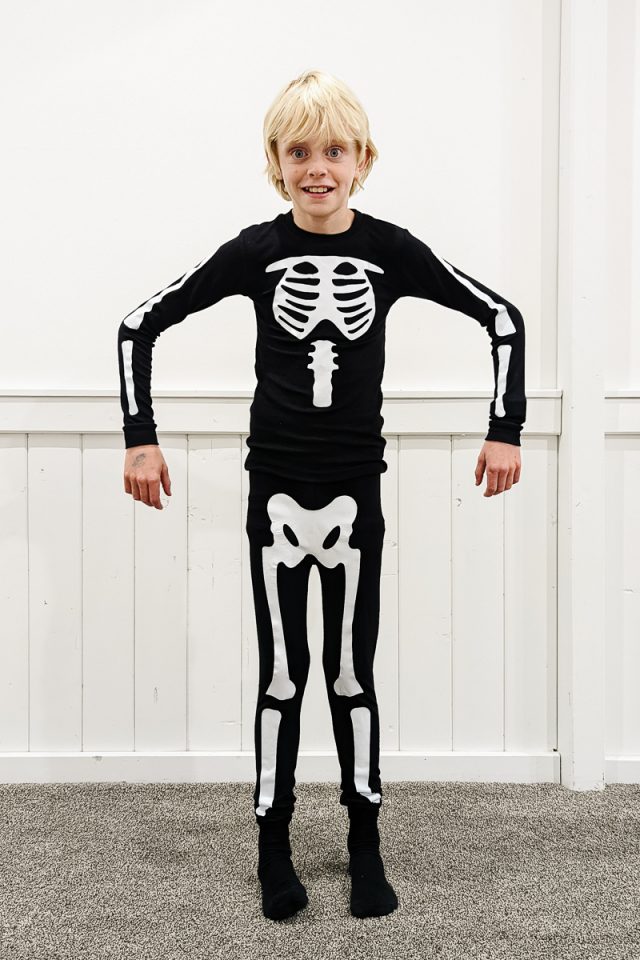 What is an SVG file?
An SVG file is a scalable vector graphics or an image format that can be scaled large or small without losing any details. It's a great way for sharing images that can be used in cutting machines since the image will stay perfect even if the size is changed.
Can this design be used on Cricut, Silhouette, and Brother?
SVG files are great and can be used with any cutting machine as long as the machine's program can have files added to it.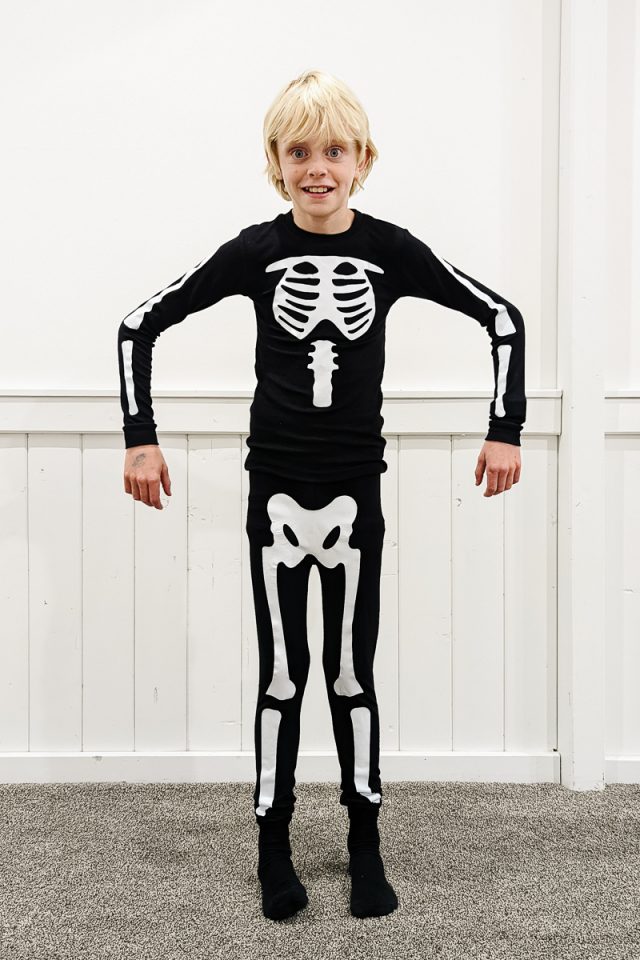 Do you love to create? Try one of these fun sewing projects.
Where to get solid clothes?
I have a couple of different places where I look for solid clothing for children. It all depends on what I'm looking for and what I need.
When I need a solid matching set (like a t-shirt and leggings or a sweatshirt and sweatpants), I first look at Jiffy Shirts. There are so many colors in different t-shirt blends.
When I need something fast and I'm not picky about the color, I look at Walmart* either for my pickup or shopping in person.
Easy DIY Skeleton Costume
Supplies
Free skeleton SVG cut file – get it at the end of the post behind the locked content box
Black pajamas or black sweatshirt and sweatpants
Cutting machine like the Cricut Maker 3* and tools
I chose to use Sportflex iron-on vinyl because it stretches with the black fabric. The black knit pajamas are a pretty tight fit, so I wanted the design to move with my son.
Measure the different sections of the black clothing so that you know how big your designs can be.
Download the design and upload it into Cricut Design Space. Remove the head, hands, and feet from the design. Make the design smaller to fit the black clothing.
Separate each bone out and turn the ribs on the side so that the entire design can be cut on a 12 inch by 24 inch mat.
Put the iron-on vinyl on the mat shiny side down and smooth out the bubbles.
Use the Cricut Maker to cut out the design.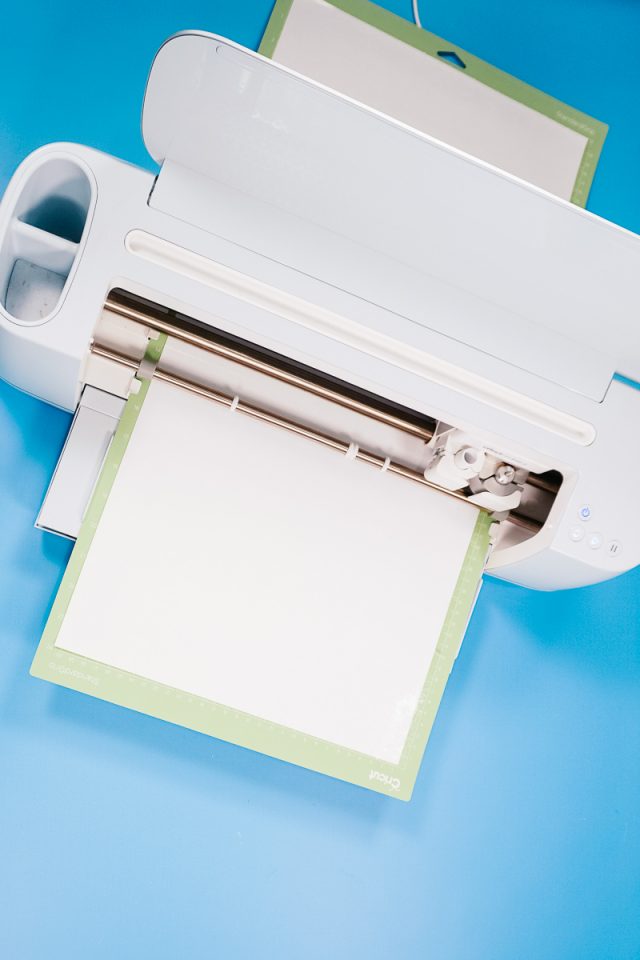 Weed the design.
Cut all of the bone designs separate so that you can easily place them on the clothing.
Use the Easypress to apply the designs to the shirt and the pants. Carefully place each design before heating so that you get everything in the right place.
Wait for the design to cool. Peel of the plastic backing of each design.
You finished!
Get the Free SVG Cut File Below!
If you make something using this free SVG file, I'd love to see! Please share it on social media with the hashtag #heatherhandmade and tag me!