DIY Halloween Banner
This post may contain affiliate links
Learn how to make a DIY Halloween banner with a free sewing pattern and SVG cut file. Add fabric, felt balls, and tassels for a cute look.
I've always loved Halloween and Fall, but I've started to choose nontraditional Autumn colors. I always decorate with orange because I love classic pumpkins, but I don't like green, red, or purple. I'm leaning into orange with pink, gray, and white.
I carefully picked out some Halloween fabrics that were pink and white based, and it was so much fun. I picked one colorful print and then based all the other fabrics, felt balls, tassels, and pumpkins from it. Paired with the simple word "SPOOKY", it made the cutest Halloween banner that I hang on my fireplace.
What is a PDF sewing pattern?
A PDF pattern is a sewing pattern designed on the computer and organized so that it can be printed on several letter or A4 size pieces of paper.
I love using PDF sewing patterns because if the pattern gets ruined or if my children or I changed sizes, I can always print it again. It'll never be destroyed since I have a digital version!
How do you use a PDF sewing pattern?
Open the PDF on a computer and click print. When printing make sure that the scaling is set to 100% or no scaling so that the pattern prints at the correct size.
Once the pattern is printed it can be taped together to get the full size. Then the pattern can be cut for each pattern piece size or individual sizes can be traced so that the pattern can be used again and again.
What is an SVG file?
An SVG file is a scalable vector graphics or an image format that can be scaled large or small without losing any details. It's a great way for sharing images that can be used in cutting machines since the image will stay perfect even if the size is changed.
Can these designs be used on Cricut, Silhouette, and Brother?
SVG files are great and can be used with any cutting machine as long as the machine's program can have files added to it.
Do you love to sew? Try one of these fun sewing projects:
DIY Halloween Banner
Supplies
Cut out six rectangles just bigger than the flag from the interfacing.
Cut out a rectangle from each fabric the same size as the interfacing.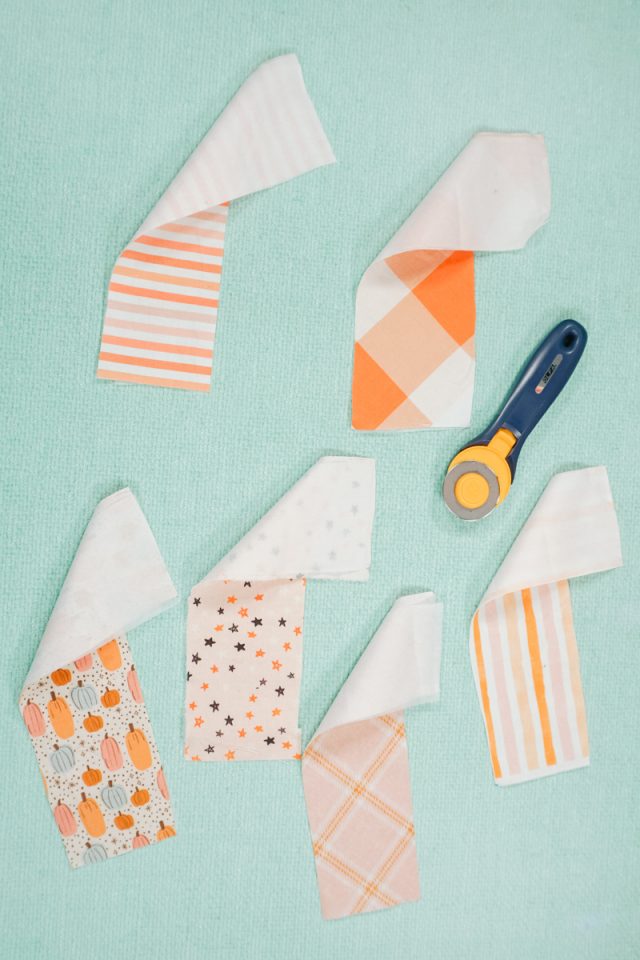 Fuse the interfacing to the back of each piece of fabric.
Carefully cut each rectangle into the flag shape.
Fold each flag in half with wrong sides together. Crease along the fold at the top.
Sew 1/2 inch from the fold along the top of each flag.
Trim all the threads.
Cut a cutting machine to cut out all the iron-on vinyl letters.
Cut the letters apart and then weed each letter.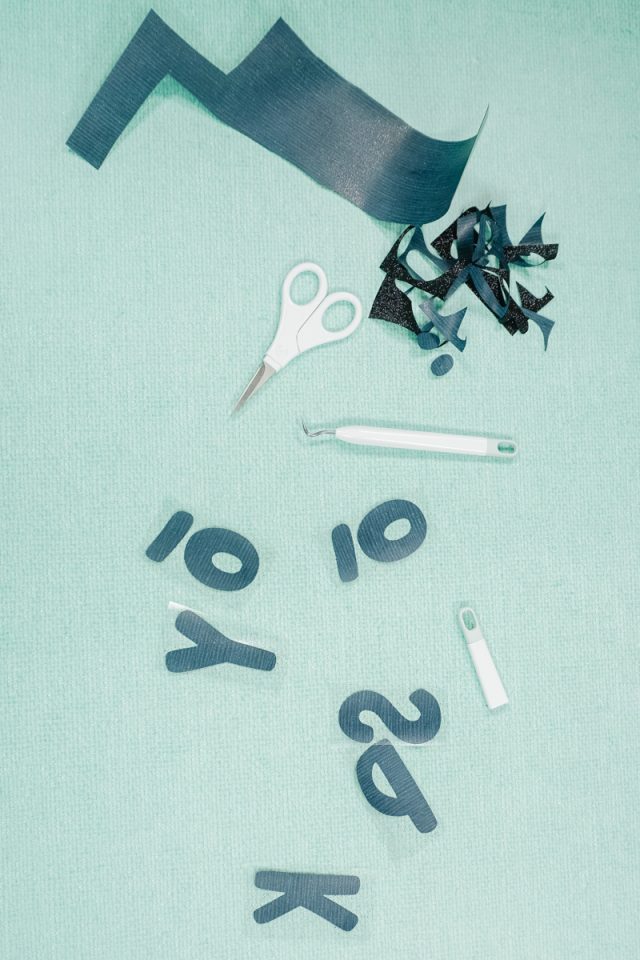 Use an Easypress to apply the letter to each flag. Make sure you get the correct order of fabrics for the flags so that the letters are in the correct order.
Let the iron-on vinyl cool. Peel off the plastic backing from each letter.
Lay out everything in the order that you want. I did a letter surrounded by tassels, two felt balls, and then a pumpking.
Cut a piece of embroidery floss 6 feet to 8 feet long. Tie a loop on one side. Thread the other side through a hand needle and thread everything onto the floss in the right order.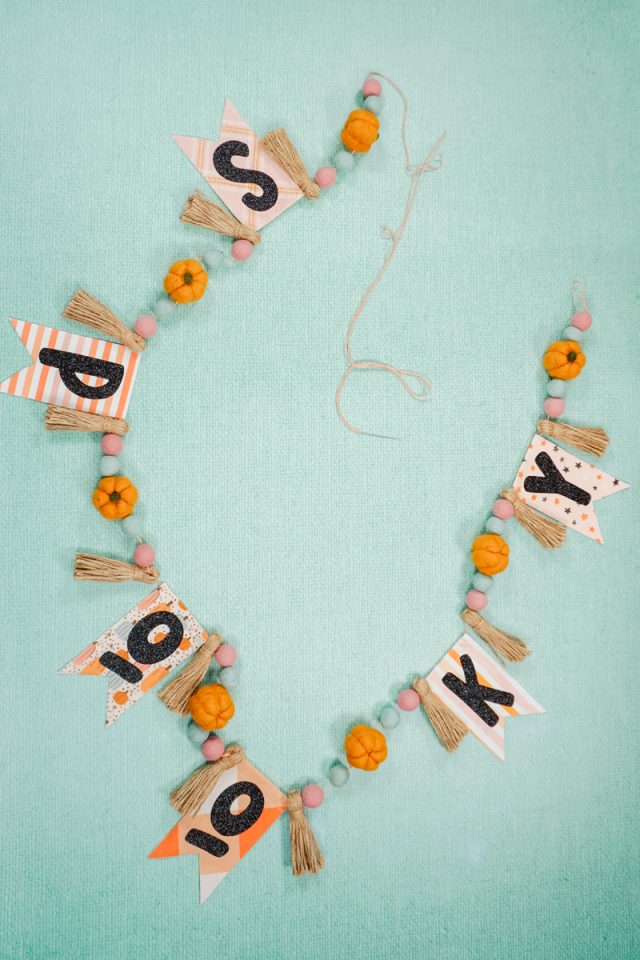 Finish the end of the floss with another loop.
Find the center of the design and center it with the embroidery floss and loops.
Hang it wherever you like to hang banners and garlands. You finished!
Get the Free Sewing Pattern Below!
If you make something using this sewing project, I'd love to see! Please share it on social media with the hashtag #heatherhandmade and tag me!