How to Upcycle Basketball Shorts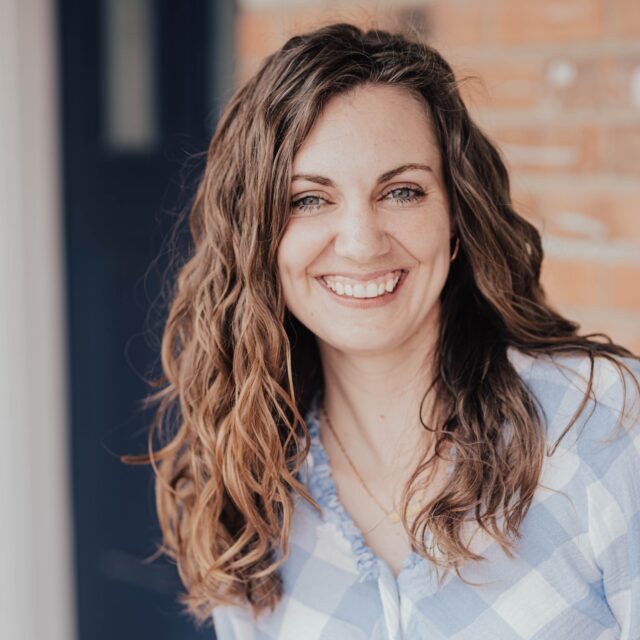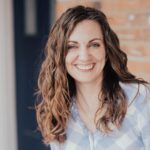 This post may contain affiliate links.
Learn how to upcycle adult basketball shorts into basketball shorts for children. Use an upcycled shorts sewing pattern for a quick sew!
My son has gotten to the stage where he loves wearing comfortable athletic clothing as much as he can. (Who am I kidding, I'd love to live in leggings and joggers every single day!)
Too keep up with his need, I turned some of my husbands old basketball shorts into shorts for my son. He loves wearing them to soccer and around the house and even to school. This is such a fun upcycling sewing project!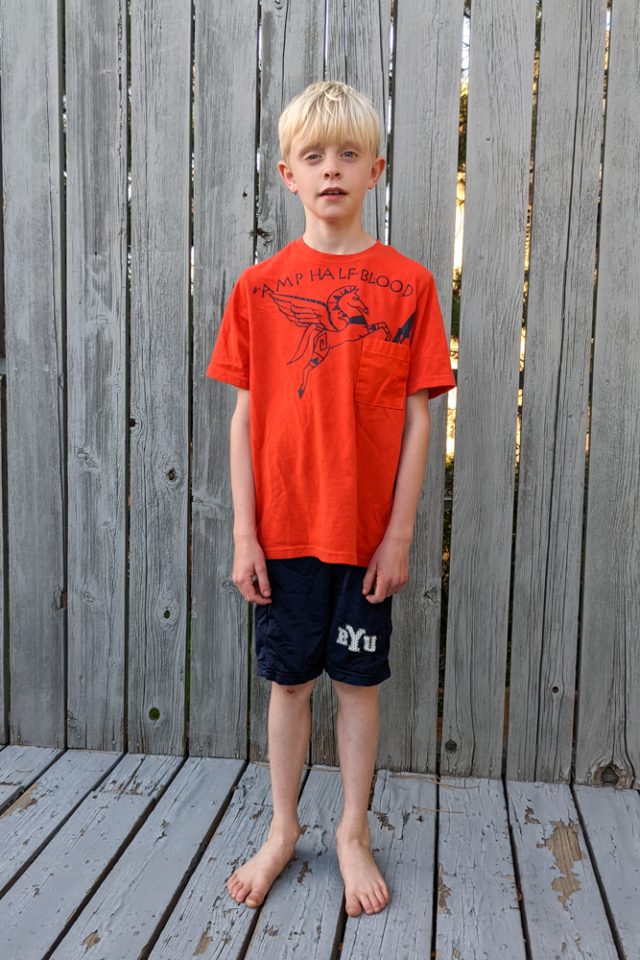 Do you like to upcycle? Try some of these sewing projects:
What is Refashioning?
Refashioning is to fashion clothing again or differently. I usually use this to describe when I'm sewing clothing to fit different or to look different, but the majority of the item stays the same.
What is Upcycling?
Upcycling is to reuse material to create something better than the original. I usually use this to describe when I'm sewing adult clothing into clothing for children or I'm sewing clothing into an accessory or house item.
How to Upcycle Basketball Shorts
Supplies
Adult basketball shorts or adult athletic shorts
1 yard 1 inch elastic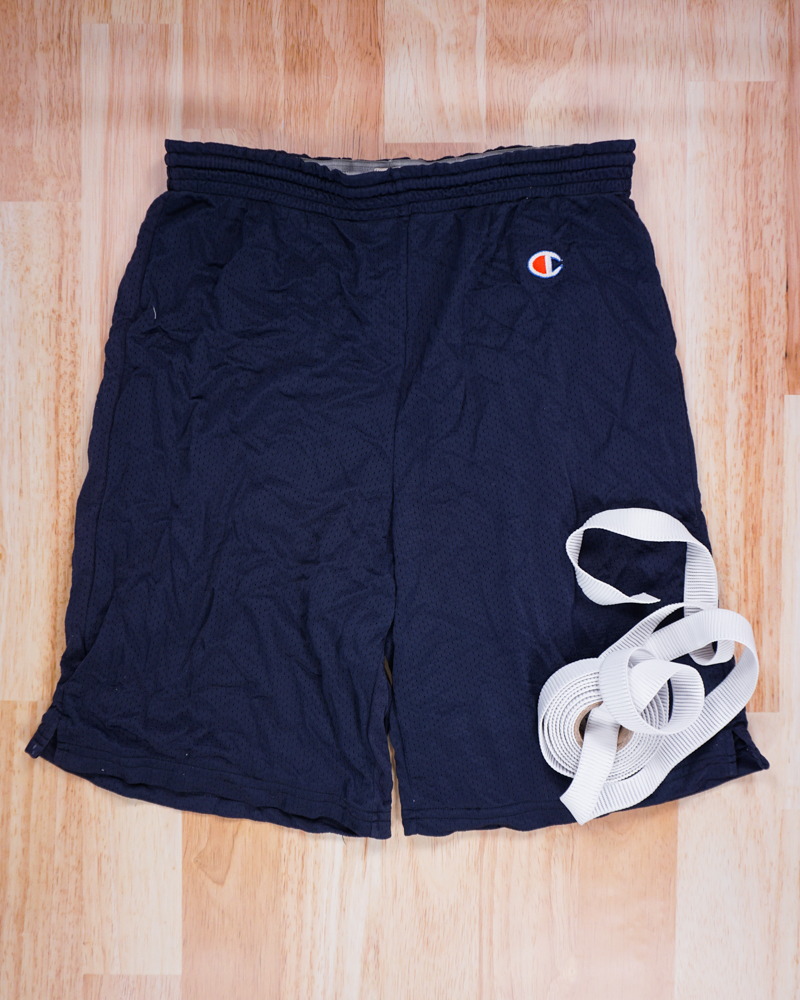 First, cut through the inseam. Pull the shorts open so that the center front is on one side and the center back is on the other side. Line up the two hems.
If the waist is gathered a lot with elastic, then cut it off.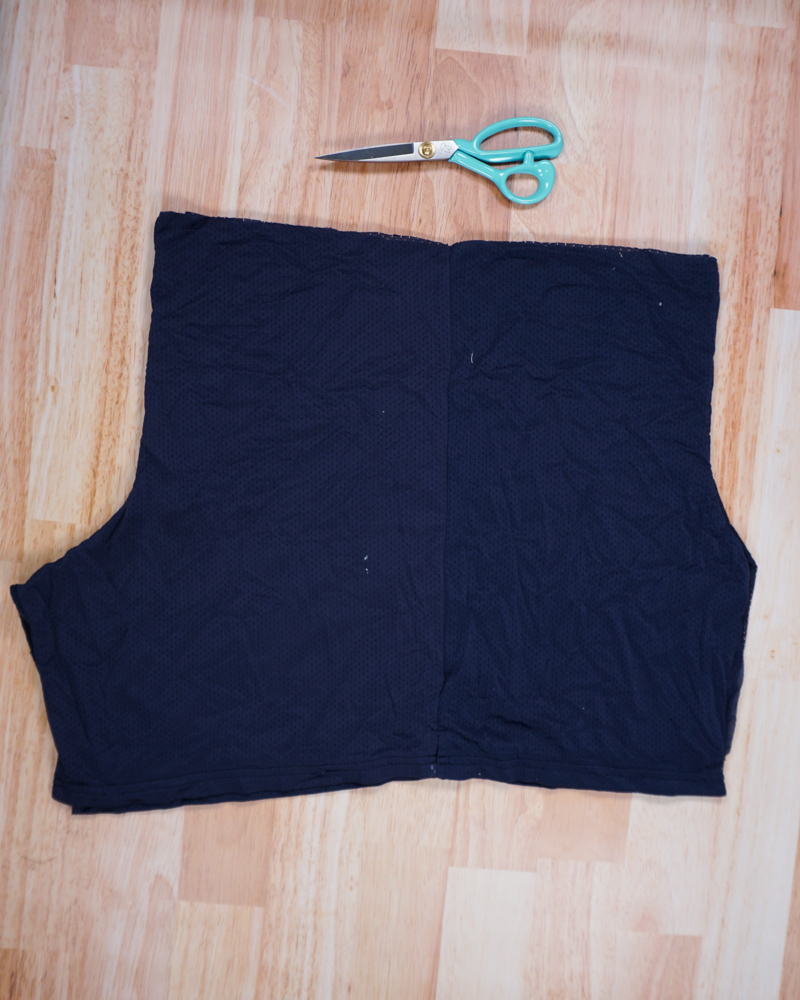 Use a shorts pattern to cut out a new shape. When the shorts are laid out flat like this I can cut all the layers and once and they will mirror each other.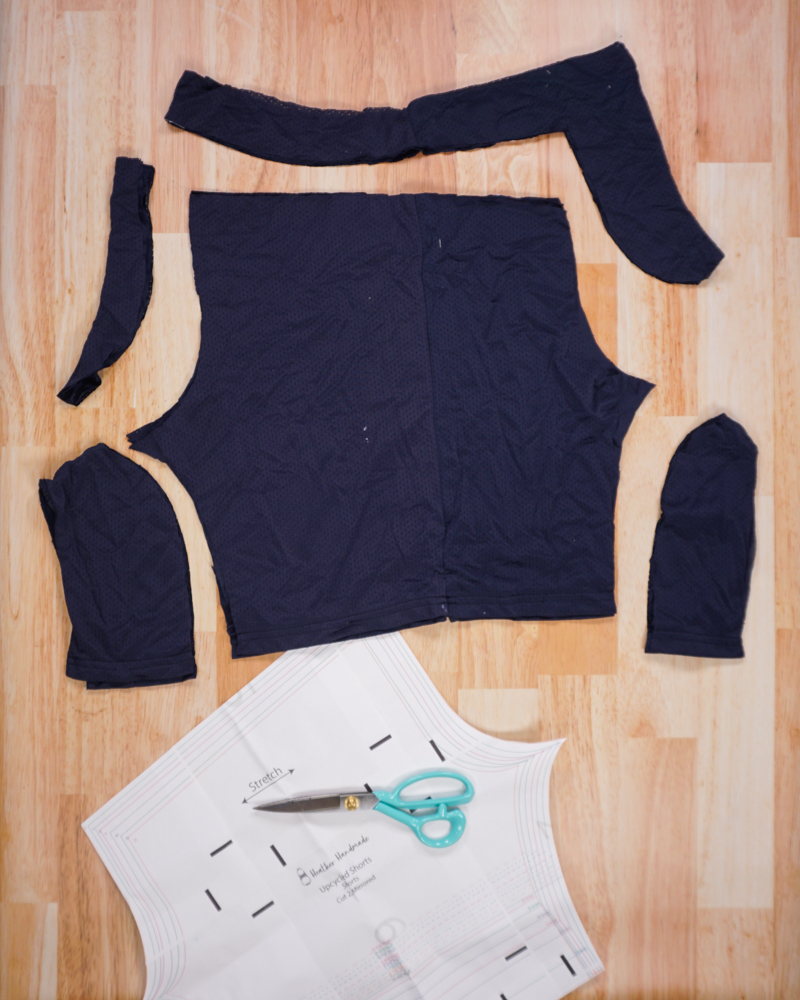 Match up the center front and the center back with right sides together and sew the crotch seams. Finish the edges.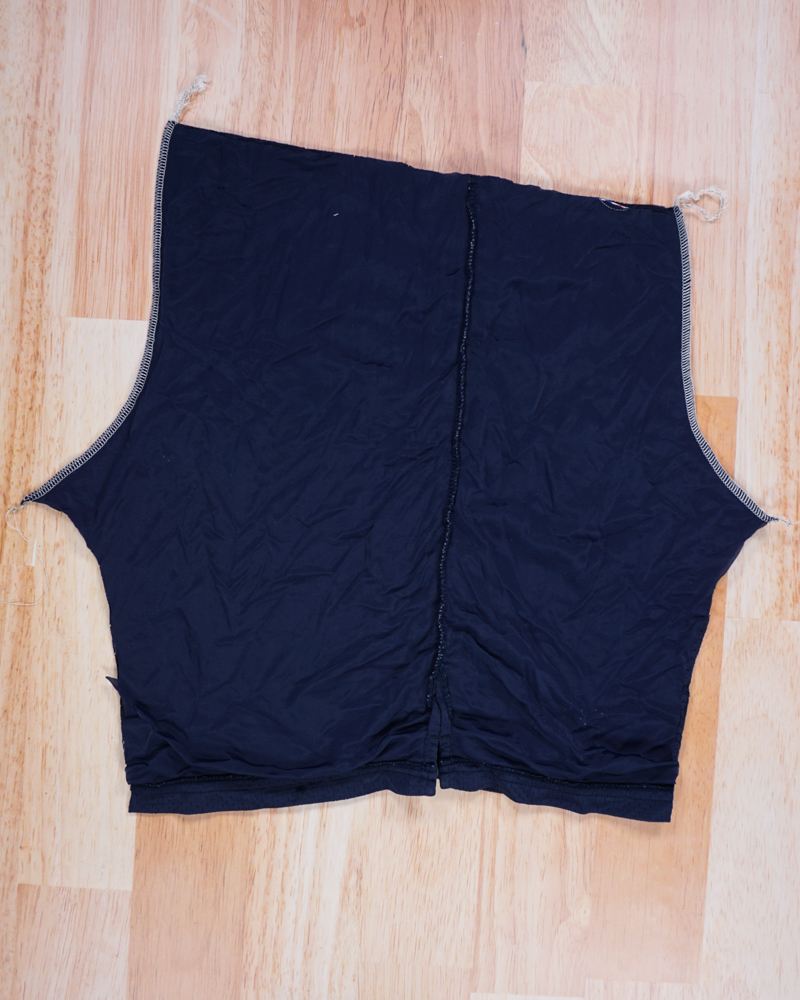 Line up the inseam with right sides together. Match up the crotch seams. Sew the inseam and finish the edges.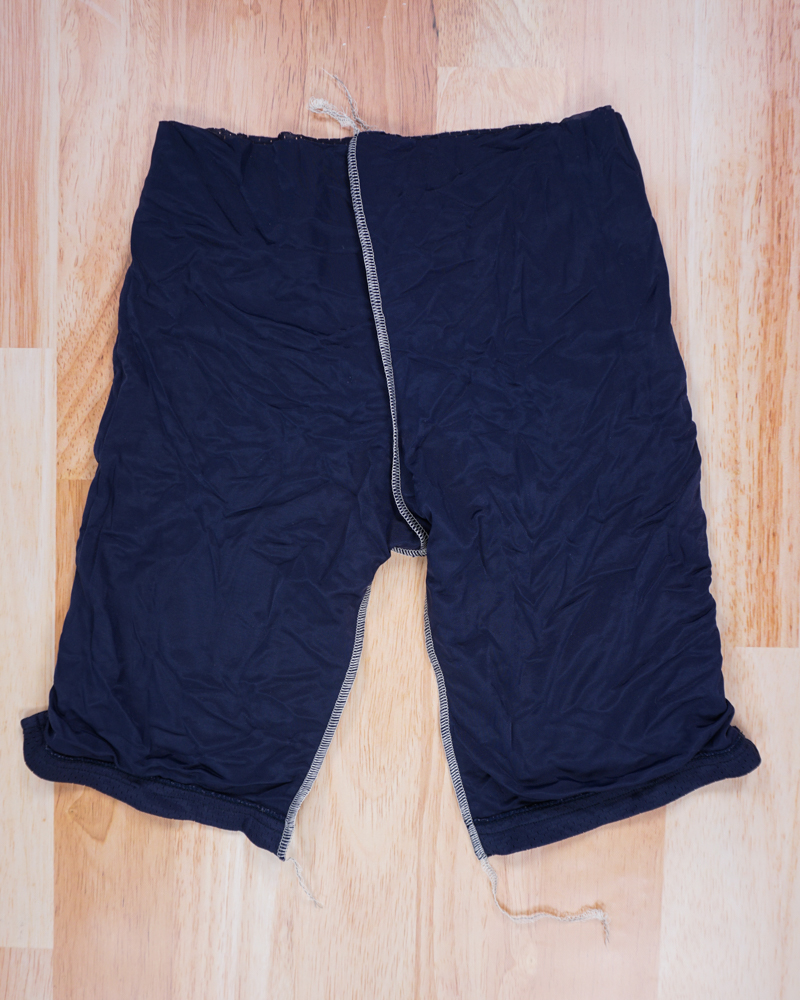 Fold the inseam seam allowance towards the back of the shorts and tack it in place.
Measure the elastic to fit your child's waist. Overlap the short ends of the elastic 1/2 inch and zigzag to secure.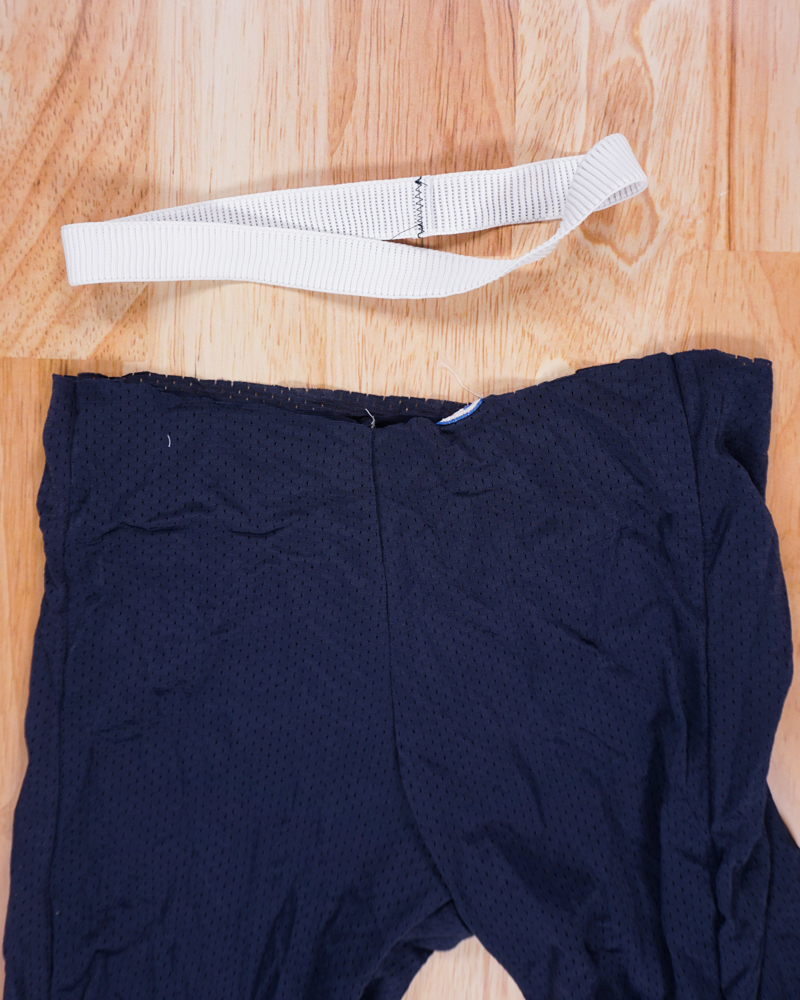 Divide the elastic into four equal sections. Divide the waist of the shorts into four equal sections. Match up each section of the elastic with a section of the waist.
Pin the elastic onto the shorts. Sew around the top with a zigzag stitch.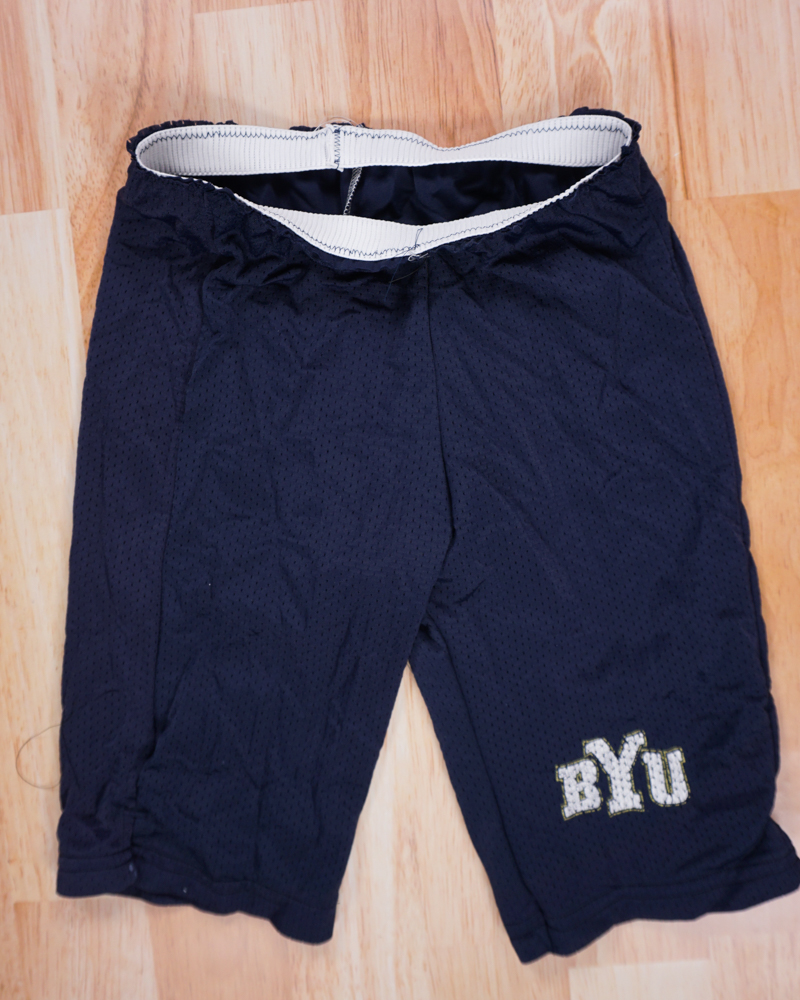 Fold the elastic down so that it's enclosed inside the fabric. Sew a zigzag stitch around the waist 1 inch from the top.
If you make something using this sewing project, I'd love to see! Please share it on social media with the hashtag #heatherhandmade and tag me!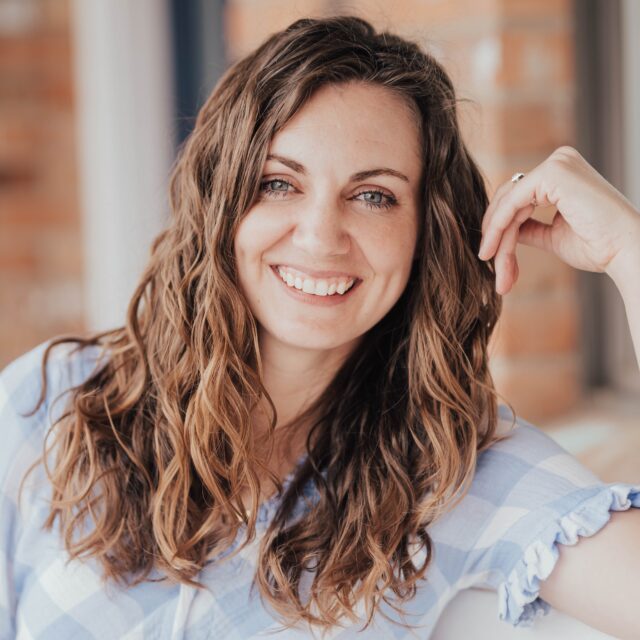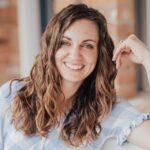 I believe small sewing moments can create great joy. Find your own "right" way to sew. -Heather