How to Lengthen a T-Shirt with a Waistband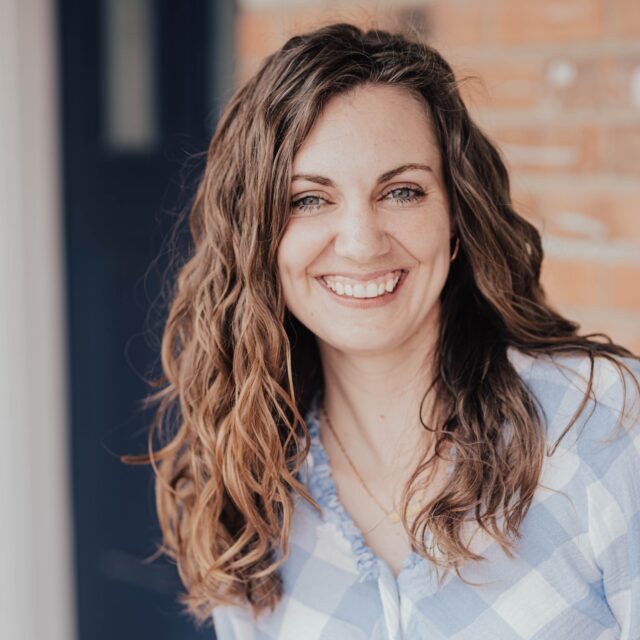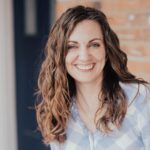 This post may contain affiliate links.
Learn how to lengthen a t-shirt with a waistband. This is a great sewing tutorial for t-shirts that are too short!
Remember my post where I compared a couple of different fabrics? Well, two of those shirts shrunk a little, and I really wanted to lengthen them so that I would actually wear them. The colors and fit were right, but I really get stuck up on length.
Since I'm tall I get really bugged when something is too short. Anyway, I tried a new way of lengthening a shirt and put together a little tutorial in case you'd like to use it!
Do you want to learn to lengthen? Try some of these tutorials:
How to Lengthen a T-Shirt with a Waistband
Supplies
A "too-short" tee
Matching or coordinating fabric with 50% stretch and good recovery
directions
Seam rip the existing hem.
Cut the stretch fabric 8″ tall by 90% width of the bottom of the shirt. Cut the piece in half widthwise so that you essentially have a back and a front.
Fold the fabric in half lengthwise with right sides together. Sew with a straight stitch 1/4″ from the edge but start 3/8″ from the raw top edge. Sew down to the fold.
Cut through the seam allowance 3/8″ from the top raw edge right where the stitching starts, but do not cut through the stitching.
Turn the pieces right sides out and poke out the corners. The cut seam allowance at the top can come out.
Now you're going to combine the two pieces. There will be four tiny seams. Sew the 3/8″ seam allowance that's poking out from the front to the back with right sides together. This isn't tricky to sew, it's just a little tricky to visualize.
Once the tiny seams are sewn together the back and the front will be sewn together into a band.
Divide the bottom of the shirt into four. Divide the band into four. Match the sections up making sure the side seams match up with the side seams and sew with a stretch stitch and a 3/8″ seam allowance.
Either topstitch the seam allowance up towards the shirt or tack the seam allowance up at the side seam to prevent the seam allowance from showing in the slit.
Done! I hope this can help with any t-shirts that you don't wear because they aren't the right length!
If you make something using this sewing project, I'd love to see! Please share it on social media with the hashtag #heatherhandmade and tag me!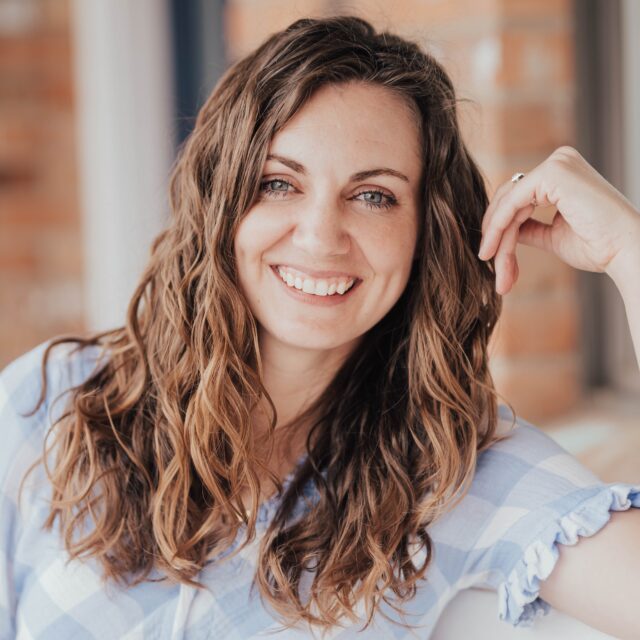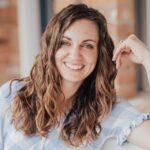 I believe small sewing moments can create great joy. Find your own "right" way to sew. -Heather