Patternmaking for Fashion Design Book Review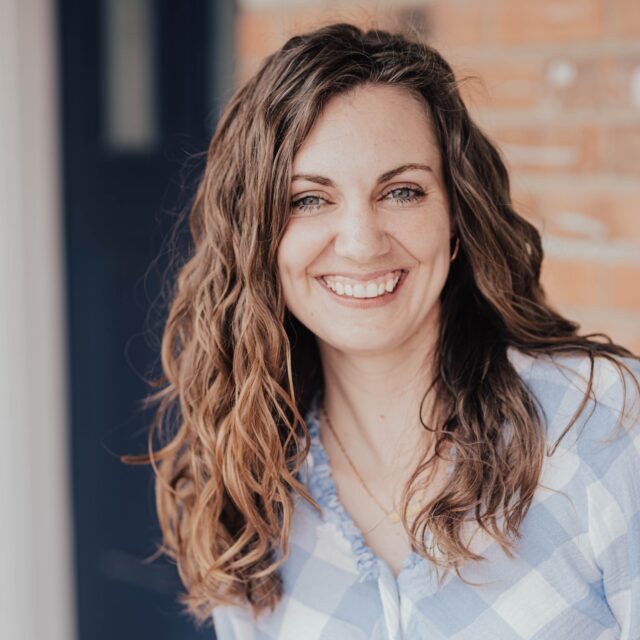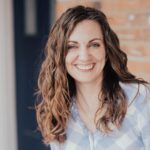 This post may contain affiliate links.
The other day I realized I have a good sized library of sewing books. Some books I have used only a couple of times, and some books I reach for over and over again. Some books are textbooks from college (I studied clothing construction and family science), and some I have purchased or were gifted since graduating.
I thought you would be interested in some sewing book reviews, so you can decide how to build your sewing book library.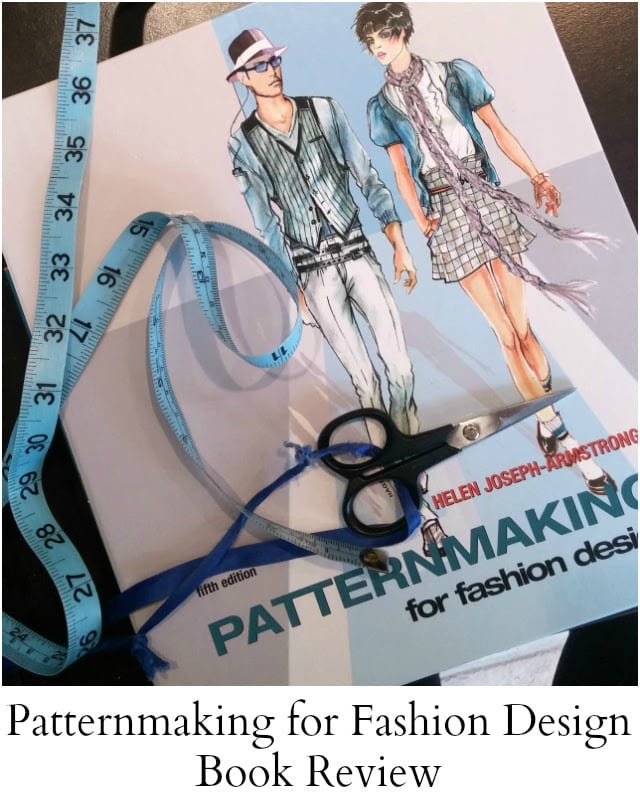 Today I'm going to review the book Patternmaking for Fashion Design by Helen Joseph Armstrong*. This is a textbook from my college days, and this is the one book I use constantly especially when I'm altering a pattern.
It is definitely an expensive book and priced as a textbook. It was 100% worth it for me at least because I always reach for this book. I often use this book before googling.
This book is all about how to alter flat patterns. You learn about everything from style lines and dart manipulation to creating collars and puffed sleeves. I will warn you that this book does not have any sewing help. It shows you how to create a design with a flat pattern but not how to sew it.
I love looking at all the design inspiration. It's so fun to just look at the pictures, and then realize you can make all of those with a little bit of flat pattern work.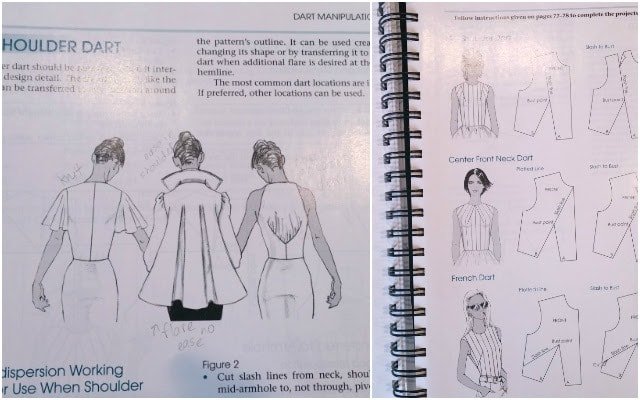 The majority of this book is about creating patterns for women and using woven fabric. There is one section about knits for women, one small section for menswear, and a section about childrenswear.
I use it mostly for myself, but have used some things to help with altering patterns for my kids too. It helps a little with knits too.
My favorite page in Patternmaking for Fashion Design* is the page with all the math done for circles. It gives you all the measurements (length, radius, etc) for a quarter circle, a half circle, a three-quarter circle, and a full circle. I often use this for skirts and dresses, but with the flared sleeve trend right now this does all the work for making your own bell sleeve!
Then you can attach the flared piece to your tried-and-true sleeve pattern without having to buy a new pattern!
All of my books I keep on a bookshelf in my bedroom, except for this book. I keep this book on a shelf right above my sewing machine so I can reach for it whenever I need it. It's a book I like to keep close.
I would recommend this book, Patternmaking for Fashion Design*, to anyone who wants to create their own pattern, anyone who wants to really create their own styles from a basic pattern sloper, or anyone who does a lot of pattern hacking for their kids.
If you draft your own sloper to fit your body shape, you can use this book to create any style you can think of from your personal sloper.
I've also reviewed Fabric A to Z and Printing by Hand. If you love reading novels, here's a big list of fiction books about sewing and sewing books for beginners!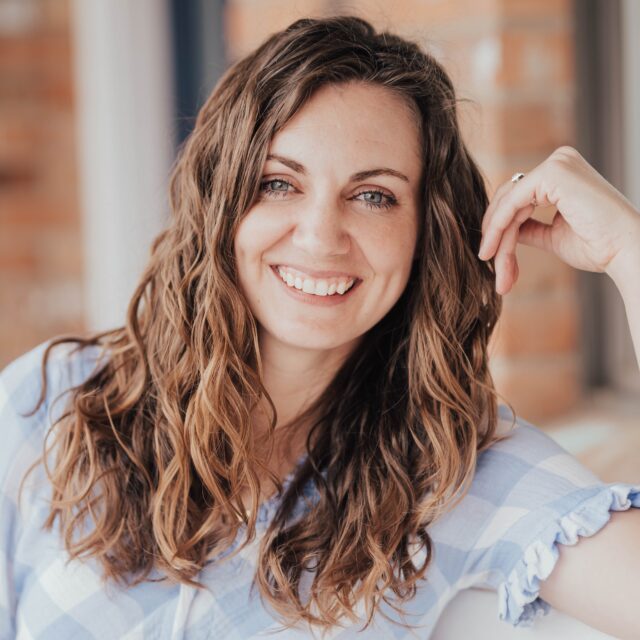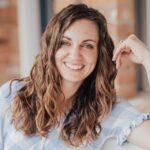 I believe small sewing moments can create great joy. Find your own "right" way to sew. -Heather