Trying Punch Needle and Punch Needle Kits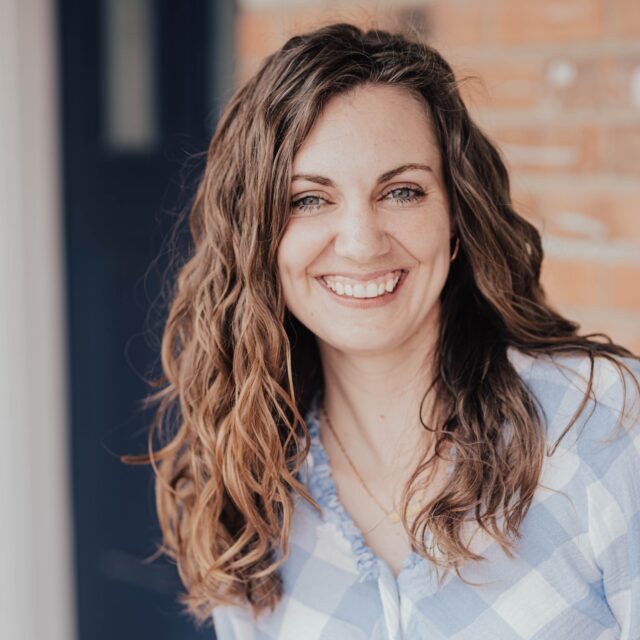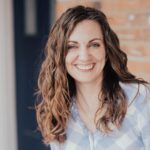 This post may contain affiliate links.
I tried punch needle for the first time with different punch needle kits. Learn about what it is, what I liked, and what else I want to make.
I've always loved the look of hand embroidery and knitting, but I don't have the patience for either of those crafts. Then I learned about punch needling and decided it looked like a combination of embroidery and knitting, and I wanted to give it a try.
I found the I love punch needling after making three different kits, and I love decorating my home with them. Let's dive into everything about punch needling, and check out the list of punch needle kits at the end of the post!
What is Punch Needle?
Punch needle is a type of needlework that uses a punch needle tool to create loops of yarn on fabric. It is not like sewing where something catches the loop on one side, the loops stay in place because of the pressure and tension of the fabric.
The loops can be of different sizes and colors, and it can be used to create a variety of designs from simple patterns to complex designs. Punch needle is a relatively easy craft to learn, and it can be enjoyed by people of all ages.
Punch needle is a fun and easy craft that can be enjoyed by people of all ages. It is a great way to create beautiful and unique works of art.
How to Punch Needle
This is a rough idea of how to punch needle, I am not an expert so I recommend getting a book or watching a video for a more in depth tutorial.
Supplies
Yarn in different colors
Monk cloth fabric or burlap fabric
Embroidery hoop or fabric stapled to fabric to keep it flat and smooth
Punch needle tool
Begin by threading the yarn through the punch needle tool and through the eye.
Once the yarn is threaded, you can begin punching loops of yarn onto the fabric surface. To create a loop, simply insert the punch needle tool into the fabric and push down. The yarn will be pulled through the fabric and create a loop. The pressure of the fabric will keep the loop in place.
Keep creating loops to outline the part of the design you are working on. Once outlined go around to fill in that section. When you are done with a section trim the yarn close to the fabric.
Start on a new color and new section in the same manner, until all the sections and colors have been filled in.
Trying a Punch Needle Kit
I didn't know if I would like punch needling, but I was determined to try. The first kit (yellow flowers) was fine, but I could tell I needed to work on my technique. The second kit (blue flowers) had a lot of small sections which I don't like at all. The third kit (mountain) was my favorite because I love doing large sections of color at one time.
I love that I didnt have to keep track and count anything, and it goes really fast. I was able to finish the mountain design in an afternoon and evening! It was easy to start and easy to find a stopping place if I needed to take a break.
I usually had trouble if my yarn wasn't unwinding well or if it got stuck on something. Then my loops wouldn't stay in the fabric. Besides that it was just learning how to keep the punch needle tool close to the fabric when I pulled out and to keep moving. I was surprised at how I could pack in the loops to create a filled in design.
Punch Needle Books
While I was learning about punch needling, I purchased two books so I could learn more and get an idea of projects I could make. I got Pretty Punch Needle* and Vibrant Punch Needle Decor*. They both had a lot of home decor ideas and templates to try.
I knew I could make wall hangings, but it opened my eyes to pillows, rugs, coasters, and chair covers. After trying out the three kits and reading through the books, I really want to try making beautiful and modern needle punch Christmas stockings.
Punch Needle Kits
Punch Needle Kits
Get inpsired to create with these punch needle kits. Get everything you need to start this craft with beautiful yarn and designs.
Photo Credit: www.etsy.com
This design would be great for beginners since there's only a few amount of colors, and each shape is large and simple. I would love to make this design and hang it on my wall.
Photo Credit: www.etsy.com
This is a kit that I have made and that I love. I love all the colors and the pretty flowers. This has a lot of small parts, that make it extra interesting.
I love that this design can be hung up in any direction. It reminds me of a relaxing, summer morning.
I can't tell if these are trees or mountains, but it's a gorgeous design either way. I love the colors and the simple design.
If you love classic art, then make a beautiful Starry Sky punch needle art that it inspired by Van Gogh.
If you are really excited to start punch needle, then choose this set of three. There are foliage and flower designs that all coordinate. They would look great as a set on the wall.
Photo Credit: www.etsy.com
Make super fun coasters with the punch needle kit. There are fun colors and modern designs.
Photo Credit: www.etsy.com
This large design has so many different colors and would look so bright and happy hanging on a wall.
Photo Credit: www.etsy.com
This beautiful punch needle design has lots of pretty colors to make a lovely design.
Photo Credit: www.etsy.com
Choose from one of these beautiful flower designs to make a beautiful flower punch needle craft.
If you make something using one of these punch needle kits, I'd love to see! Please share it on social media with the hashtag #heatherhandmade and tag me!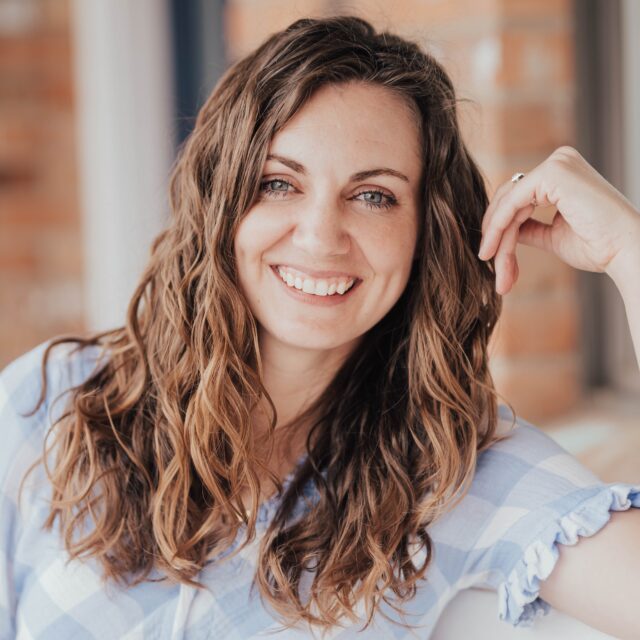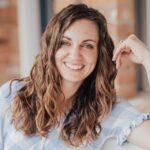 I believe small sewing moments can create great joy. Find your own "right" way to sew. -Heather