"One in a MELON" Party with Free Watermelon Printable
This post may contain affiliate links
I had a little "fruity" party at my house this weekend. It was just something simple and fun for some of my friends to come over and chat. I only did a little decorating, and a lot of it I just used what I had.
Anyway, I have a free watermelon printable poster and card for YOU! My sister made these and they go perfect with the "fruity" party theme. My sister made these and they go perfect with the "fruity" party theme.
I love the fruit theme so much I've also made free fruit SVGs!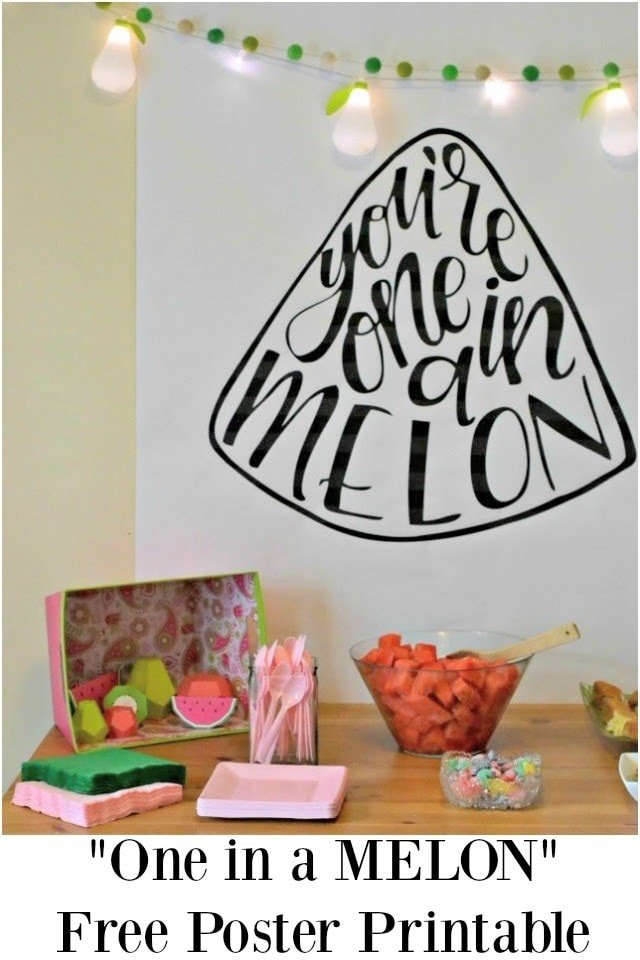 We're renting and not in the nicest place for having people over, but I've decided that that isn't what is important. If I wait until I have what I think is a perfect place for entertaining, then it would be a long time or maybe it would never happen. So I'm going to enjoy where I am living and where I am in life.
We sat outside because the evening was nice and we have space for more people. We had lots of mismatched chairs that provided just enough seating. I kept most of the food inside to keep it safe from bugs.
For a backdrop I put up the poster "You're one in a MELON" with some pear lights from Ikea and some felt balls. I'm totally saving this poster and using it for my baby's first birthday party!
I served sliced watermelon, Sour Patch Fruits*, Sour Patch Strawberries*, and some orange-flavored tea cakes that my husband made. He's an amazing baker! Outside I had some water and some Wonka Runts*. I had pink and green napkins, pink plates, and pink plastic utensils.
I printed the "One in a MELON" poster as a engineer print at a nearby Fedex Office. It printed 36 inches by 36 inches which is huge and awesome, and I only paid $10. I can't guarantee that price at any other place, but printing an engineering print is definitely the cheapest option for something that big.
My print came out somewhat striped which I think is from the printer. I don't mind it though and kind of like how it looks.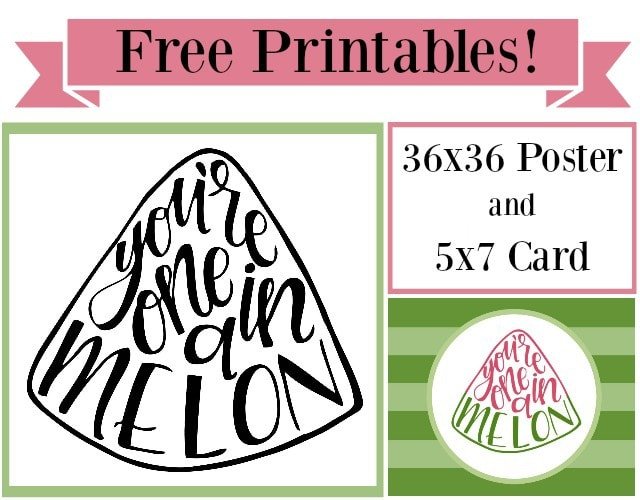 If you want to send a special card or thank you card, my sister also made it into a fold-over card. It's super cute, and I can't wait to use it! (She blogs at Ensign Insights and also sells hand lettered prints.)
Get the free printable here!
In my search for inspiration I found a bunch of other free "fruity" party printables!
If you make something using this free printable, I'd love to see! Please share it on social media with the hashtag #heatherhandmade and tag me!