How to Sew Hanging Dish Towels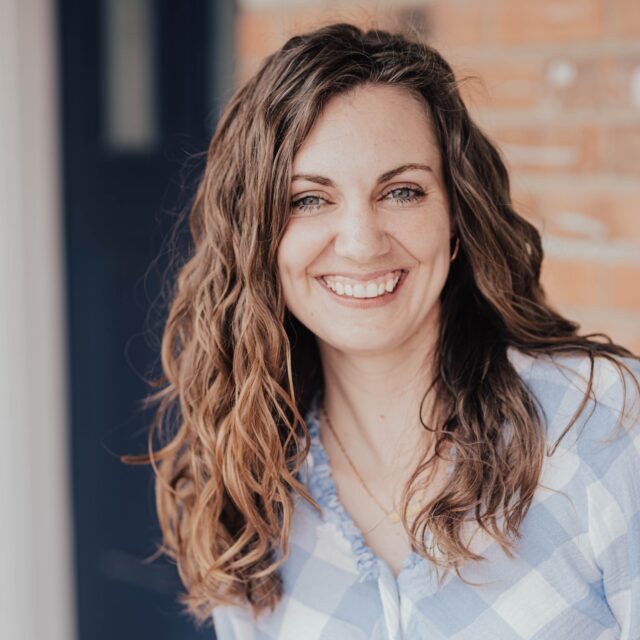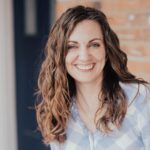 This post may contain affiliate links.
Learn how to sew a hanging dish towels that can't be pulled off. It's perfect if you have kids or pets, and it makes a great gift!
I love my kids, but they just won't hang the dish towels back up. They pull it off and leave it on the counter or floor. My baby and dog constantly pull my kitchen towel off my oven.
We just moved and needed new dish towels so I decided to make one that will hopefully stay on! #fingerscrossed. These do take longer to put on a rod or oven handle than a regular towel because you have to do the snaps, but they stay on really well!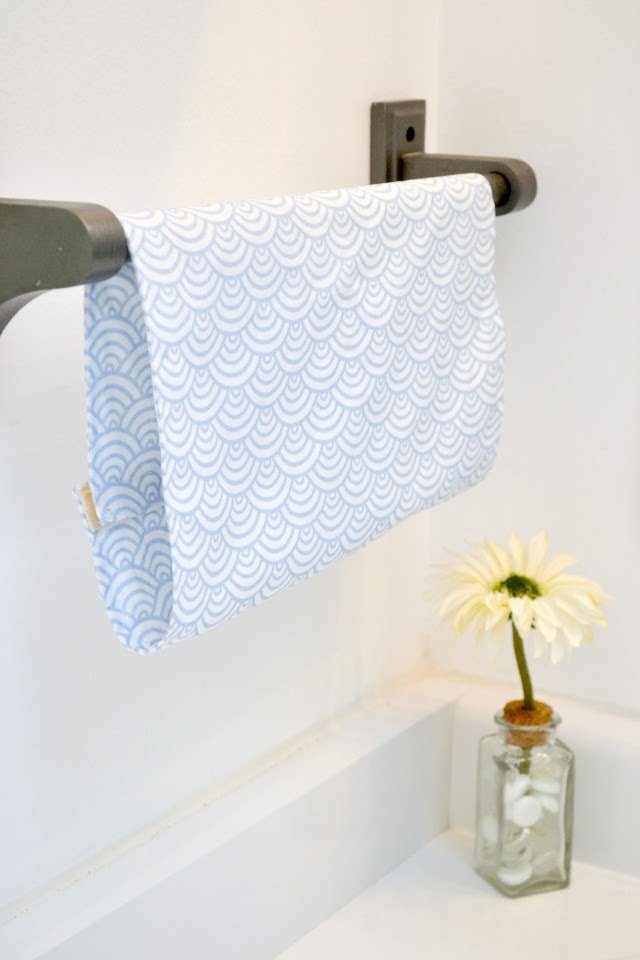 These are super quick to make, and you can make three from one yard of fabric! They would make the perfect, quick sew gifts! I would love receiving one of these as a gift!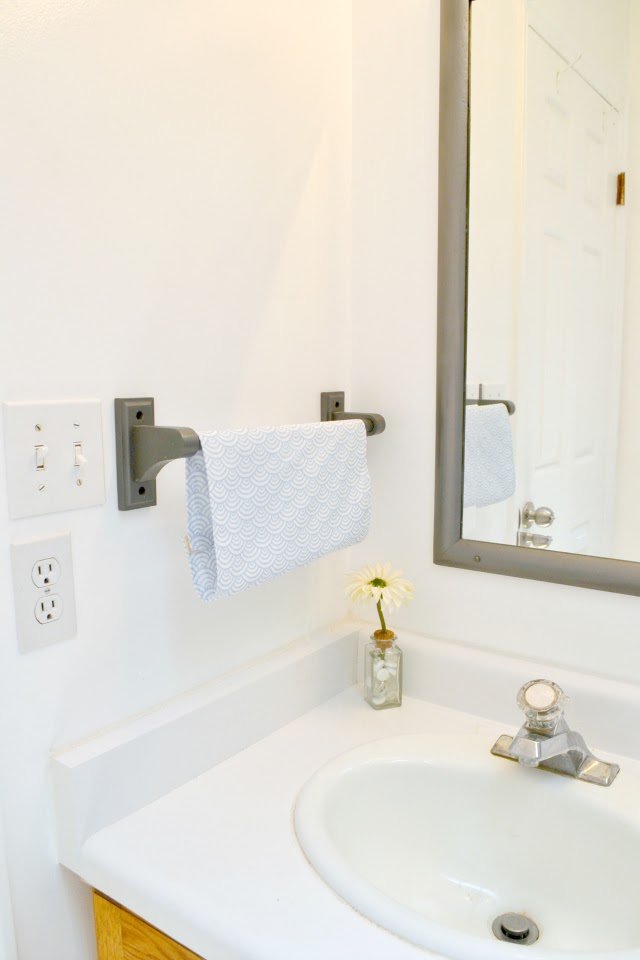 Do you love to sew? Try one of these projects: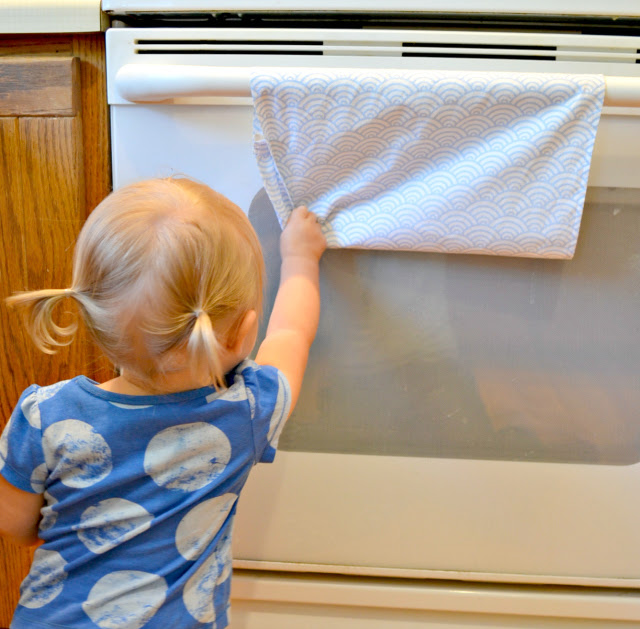 How to Sew Hanging Dish Towels
Supplies
1/3 yard of non-directional quilting cotton fabric – quilting cotton is lighter weight and doesn't absorb as much water as terry cloth or flannel so another woven fabric also works
Instructions
Get your fabric. Trim the selvage off.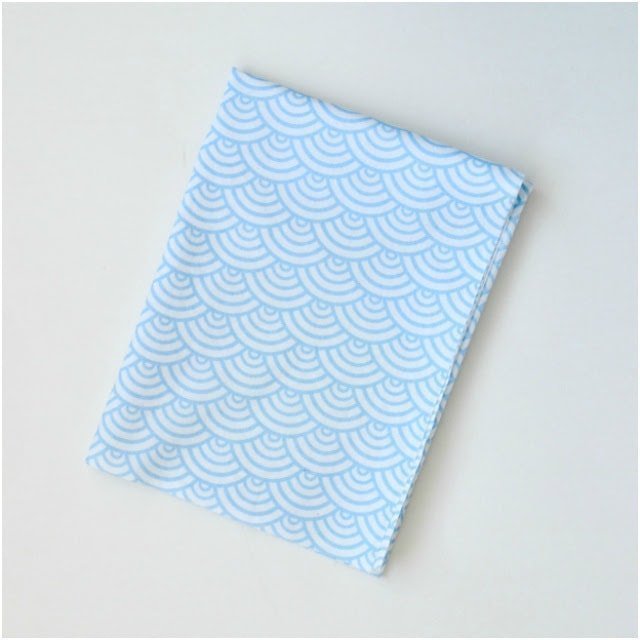 Fold in half with right sides together so that the short ends are together. Sew the long edges together at 1/4″ seam allowance. Turn right side out.
Press flat. Optional: topstitch each long side.
Fold the short unfinished edge over 3/8″ and baste.
Separate the two pieces of the snap tape, and measure the length needed for the snap tape. Leave about 3/8″ on each side to fold under.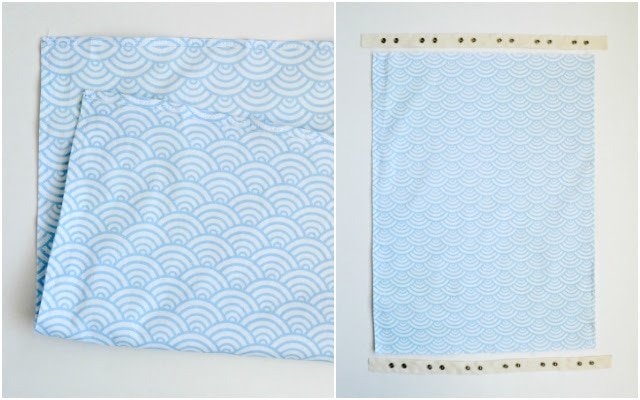 Pin the snap tape over the folded raw short edge to cover the raw edge. Tuck the edges of the snap tape underneath to enclose the raw edges.
One snap tape side will be on the front and one snap tape side will be on the back.
Using a zipper foot, sew around the edge of the snap tape to secure it to the fabric in a rectangle. Trim your thread tails and snap your tape together. Good job!
I love that my kids can't pull it off unless they really work at it. They usually get bored before that point!
If you make something using this sewing project, I'd love to see! Please share it on social media with the hashtag #heatherhandmade and tag me!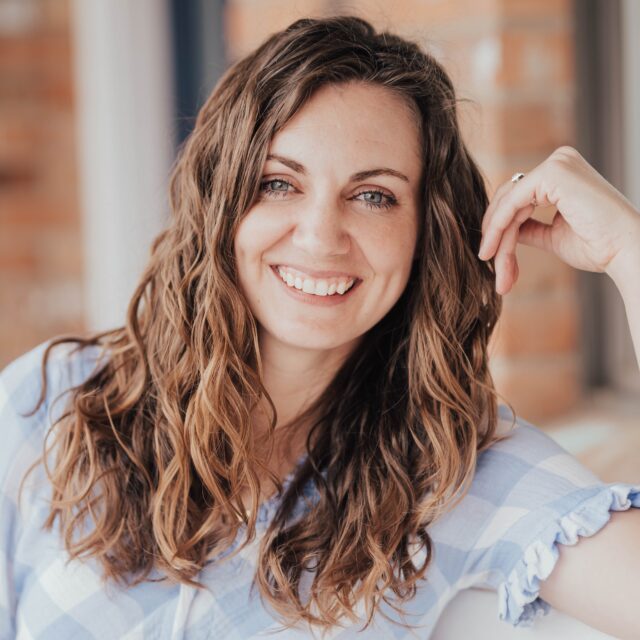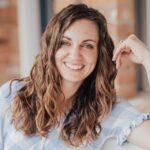 I believe small sewing moments can create great joy. Find your own "right" way to sew. -Heather