DIY Ruffled Tee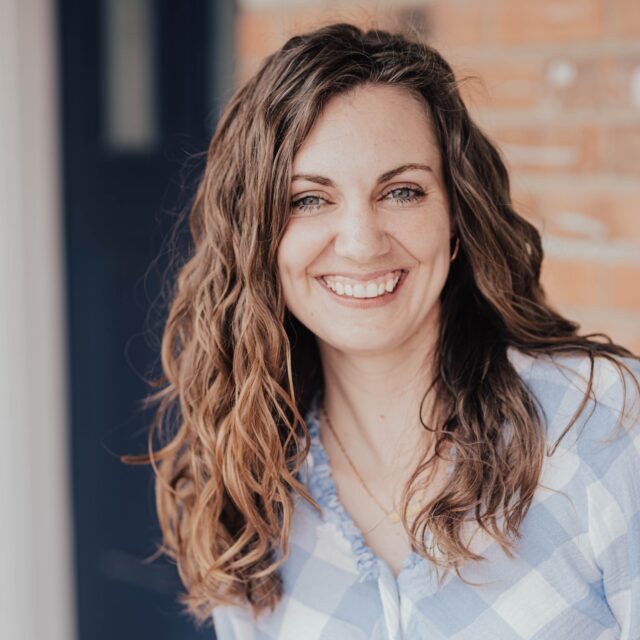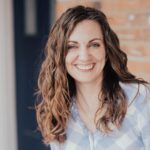 This post may contain affiliate links.
I finished my second "basic with fun details for the summer" tee! I sewed a basic tee with ruffle details to really give it a showstopping look. This ruffled tee is a bit loose to help me cool off when it's hot and the jersey is linen based which I love. I definitely have a weakness for natural fibers and almost exclusively wear them with a little spandex thrown in.
I won a gift certificate to Fabric Mart and used some of it to get this pale gray linen jersey. (I used the other half for charcoal rayon spandex that I used for my waterfall raglan.) The fabric is very sheer, has slubs, and has minimal stretch and return. I got two yards knowing I would probably have to double up the fabric. It has pretty good drape, but since I wanted to double the layers to combat the sheerness I knew I would lose some of the pretty drape. I decided against a drapey look because of this. I doubled up the fabric on the body and sleeve pieces and the look is semi-fitted. It's still slightly sheer, but I can wear it and feel comfortable. The fabric wasn't hard to work with. You could tell it was linen based because it had almost a scratchy or sticky quality to it and would stick to other pieces of fabric.
I used the Union St tee pattern* and did a little pattern altering. I made a simple image so you can get the general idea of how to make it yourself. Here's some tips for sewing knit fabric.
Cut the front and back piece along the side front and through the shoulder.
Add seam allowance to both sides.
Sew the four separate shoulder seams together.
Create four ruffled pieces. I made mine 4 inches tall, folded them in half lengthwise and gathered the raw edge. Two were just smaller than the armscye length, so they wouldn't go into the side seam. The other two were really long and went from waist to waist.
Gather the pieces and baste them to one side of the seam that they will be in.
Sew the other side of the seam on (with the ruffle sandwiched in between). Finish the edges.
Topstitch the seam allowance away from the direction of the ruffle so that the ruffle lays flat.
There's something really special about curating a handmade wardrobe. The thought, work, and love that goes into each piece makes me really appreciate each item and how it works with other items. I will probably finish my summer items when summer ends, but that's okay. A lot of the joy comes from the process. I'm getting better at making items to last, making items that coordinate with most of my wardrobe, and not having too many items in my closet. I don't like the overwhelming feeling of having too many items in my wardrobe. I like having a small wardrobe of favorites.
Even though this ruffled tee has been finished for a short time, I already love it. It'll be great on hot days since it's loose and made out of linen, but I will feel cool (temperature wise) and put together. The color fits in my wardrobe well, and I love reaching for it.
Learn how to sew a neckband.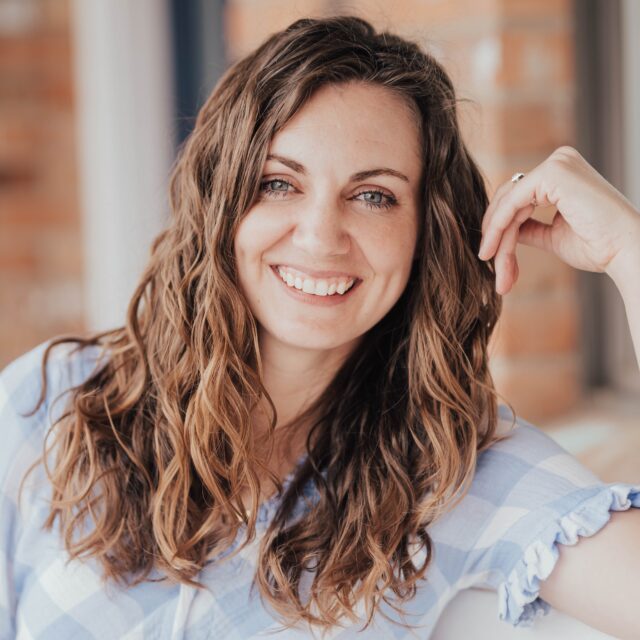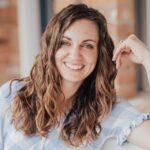 I believe small sewing moments can create great joy. Find your own "right" way to sew. -Heather