DIY Doily Dress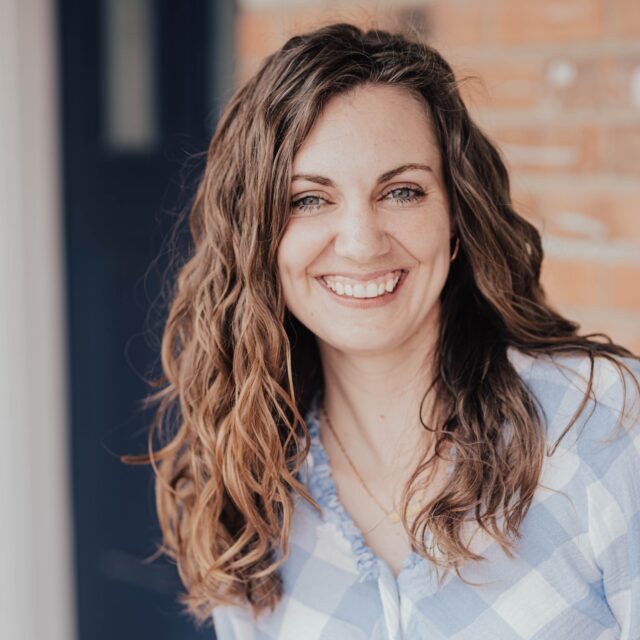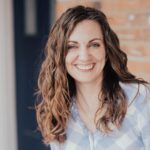 This post may contain affiliate links.
Learn how I made a DIY doily dress out of thrifted fabric and doilies from my late grandmother. Get the tips and tricks to sew your own!
I'll be completely honest; this is not a new make. I finished this Doily Dress a decade ago for one of my wedding anniversaries.
I love to wear this Doily Dress anytime I have a cocktail event (which isn't very often). I've probably worn it once a year since I made it, but I love wearing it whenever I have the chance.
I loved this dress when I first made it, and wore it here and there. Over time I realized there were a couple of things that irritated me so I went back and fixed them.
About five years after making the dress, I added a lace trim to the waist and lowered the front neckline an inch, and I retook pictures since my photography has improved a lot since then.
This would be a really fun technique for refashioning a dress you altready have and own instead of making a whole new dress. Check out these other dress refashions!
Doily Dress
Dress Sewing Pattern
I used the dress sewing pattern Butterick 5605. I skipped the belt and the bow and altered the back neckline slightly. I think I made a size 12 and added length to the bodice for my long torso.
The reason I chose this pattern is that I loved the classic 1950's silhouette, and I thought applying all those lace doilies would be easier on dolman style sleeves. I also loved the side seam pockets.
The bodice is fully lined so I applied the doilies before lining the bodice, but the skirt is not lined so the doilies are sewn right on. There's also lace trim at the neckline and at the hem.
My favorite part of this doily dress is the open scoop neckline in the back. I've always been a fan of beautiful and interesting back necklines.
I had a perfect lace piece made for a neckline that I applied on the back. The zipper runs through it, but I think it is just stunning.
Doilies
I used doilies and lace that I was gifted. My grandmother had collected a bunch of lace and doilies over the years, and when she passed away my mom gave it to me.
It makes this dress extra special since it always reminds me of my grandmother. She was very proper and always poised.
I also found three different packs of doilies, 4 pack*, 6 pack*, you can buy to make your own Doily Dress. Also, check thrift stores and yardsales for people getting rid of their doilies and lace.
Fabric
The base fabric is a fabric I got at a yardsale. I got over three yards of fabric for $3. It's a basic plain weave, and I think it's a cotton. It's in between quilting cotton and canvas with a looser weave. It's a very interesting color, somewhere between lavender and blush.
DIY Doily Dress
Pick a woven fabric (like quilting cotton or twill) for the base since you'll be sewing lace and doilies onto it. The fabric can't be too light or the doilies will make it stiff, but you also don't want a heavy fabric that won't move well.
Choose a pattern that has simple lines and pattern pieces so that it would be easy to add doilies and lace
Find doilies at thrift stores, yardsales, etc so you don't have to buy them all full price. You need a lot of doilies for a dress!
When you gather all your supplies, cut out the fabric with the pattern pieces.
Before you sew anything together, staystitch all the edges to protect them from stretching while you apply the lace and doilies.
Lay out all your pattern pieces out and choose the placement of all the lace and doilies. I feel like the planning of this project is really important to the end result. It's really worth it to plan it out.
Pin all the doilies and lace in place onto the pattern pieces.
Sew around the edges with either a straight line or zigzag stitch depending on what the lace or doily needs to keep it in place and keep it from fraying.
Once you have all the doilies and lace in place, construct the dress as the pattern instructs.
If you make something using this sewing project, I'd love to see! Please share it on social media with the hashtag #heatherhandmade and tag me!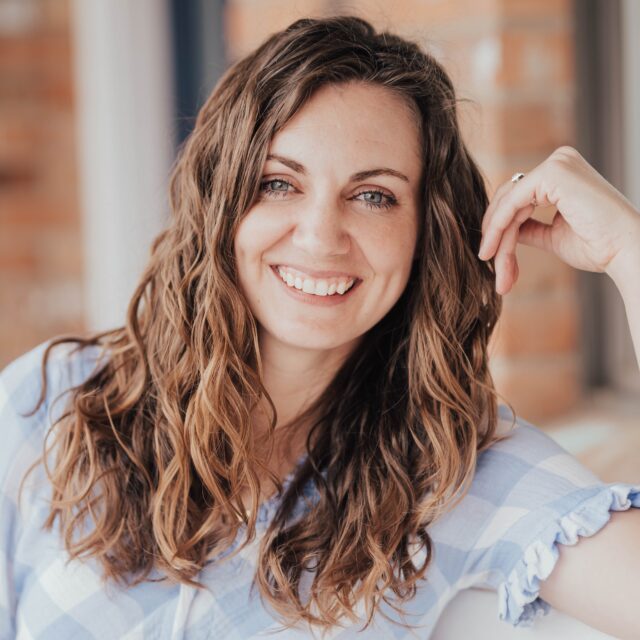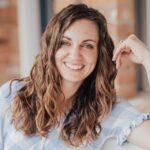 I believe small sewing moments can create great joy. Find your own "right" way to sew. -Heather