How to Cut out a Maxi Dress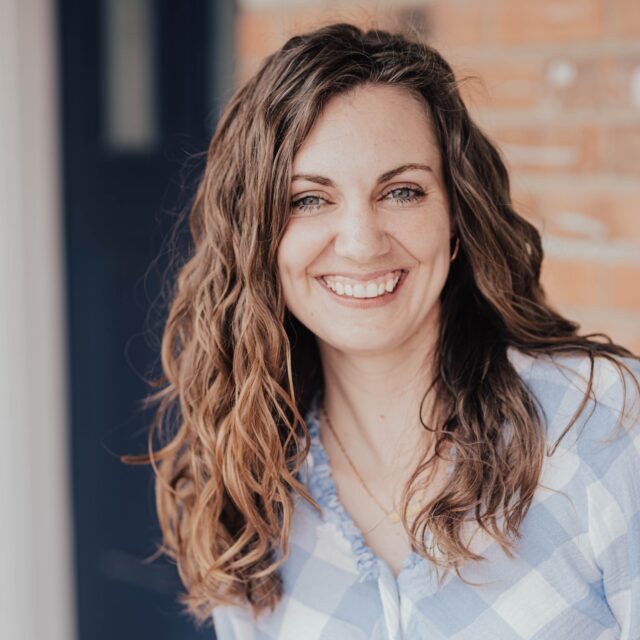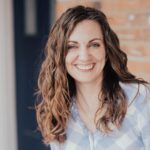 This post may contain affiliate links.
Learn how to cut out a maxi dress using a shirt pattern and then creating your own skirt pattern using your measurements.
Welcome to Maxi Dress Week! I'm really excited for this week. It gets me to make maxi dresses for myself, and it gets me to share some sewing with knit tip.
At the end of the week join in and share any kind of maxi dress you've made, refashioned, fixed, mended, etc. As long as it's a maxi dress, and you've done something to it in the past year or so, you can add it!
Here are lots of free maxi dress patterns that can inspire you to sew a maxi dress!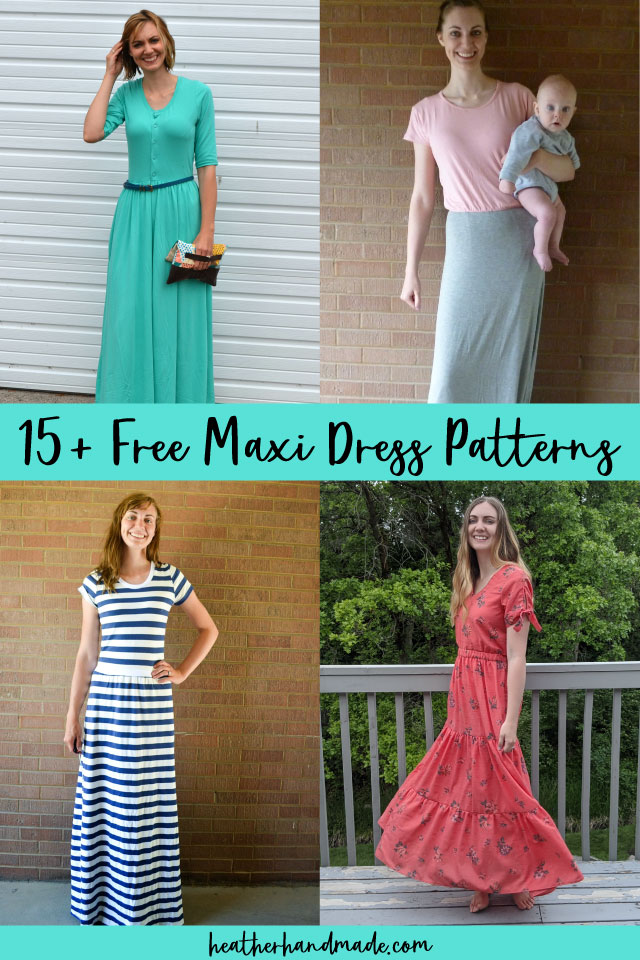 Maxi dress are easy to wear because it's just one item, they are comfortable (secret pajamas!), and you can protect your legs from the sun.
Maxi dresses can be made lightweight and breathable for the summer or with long sleeves and thicker fabric for the winter.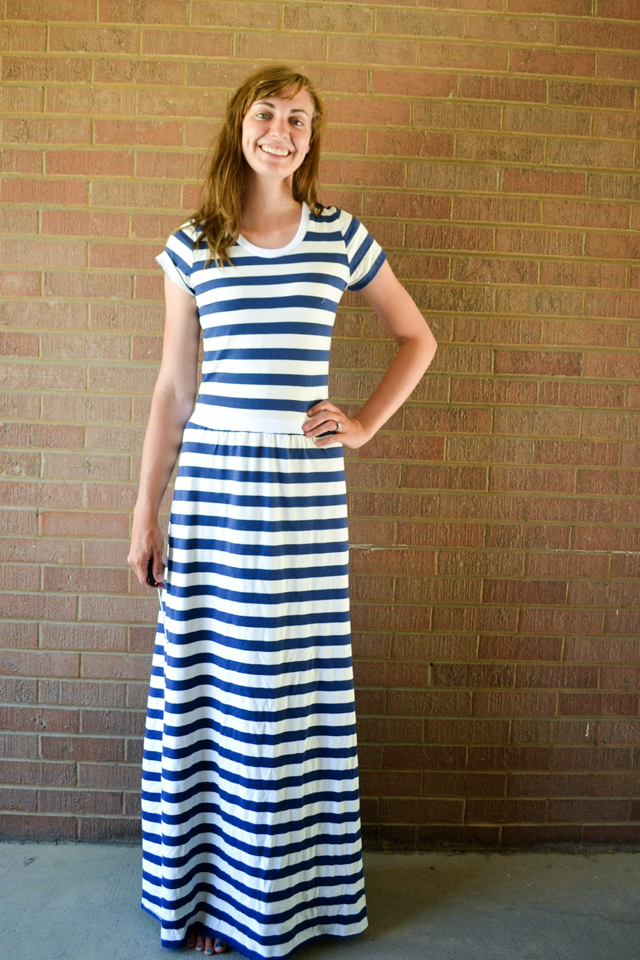 You can make maxi dresses out of knit fabric or out of woven fabric. You can also do refashions to create a maxi dress. In this example I use knit fabric but it's similar to a woven fabric.
My favorite way to cut out a maxi dress is with a free printable PDF sewing pattern. This tutorial is just a simple tutorial, but a good pattern will tell you how to cut out the fabric to get it just right.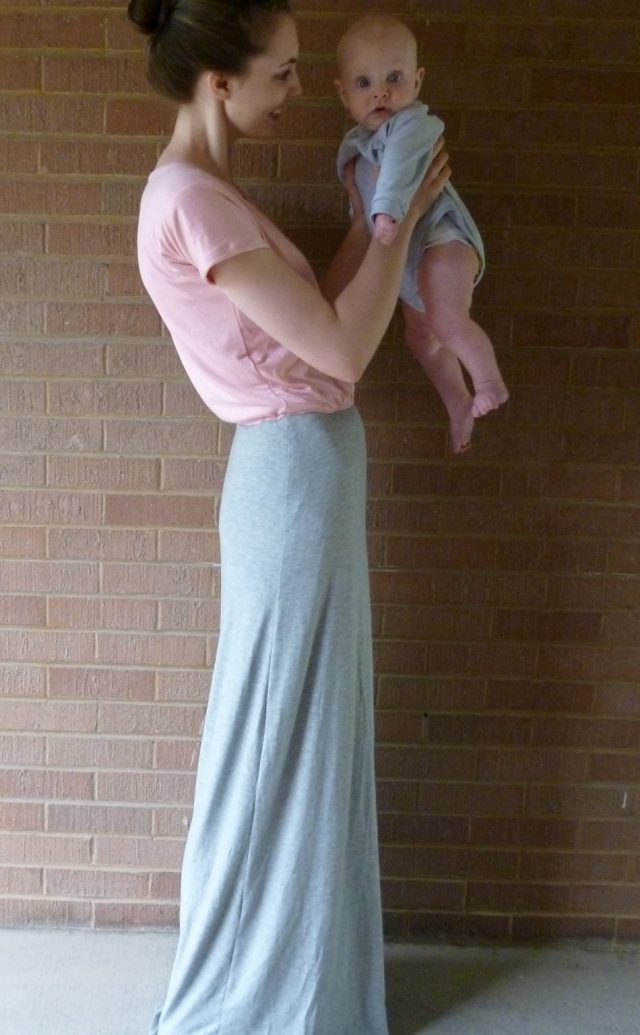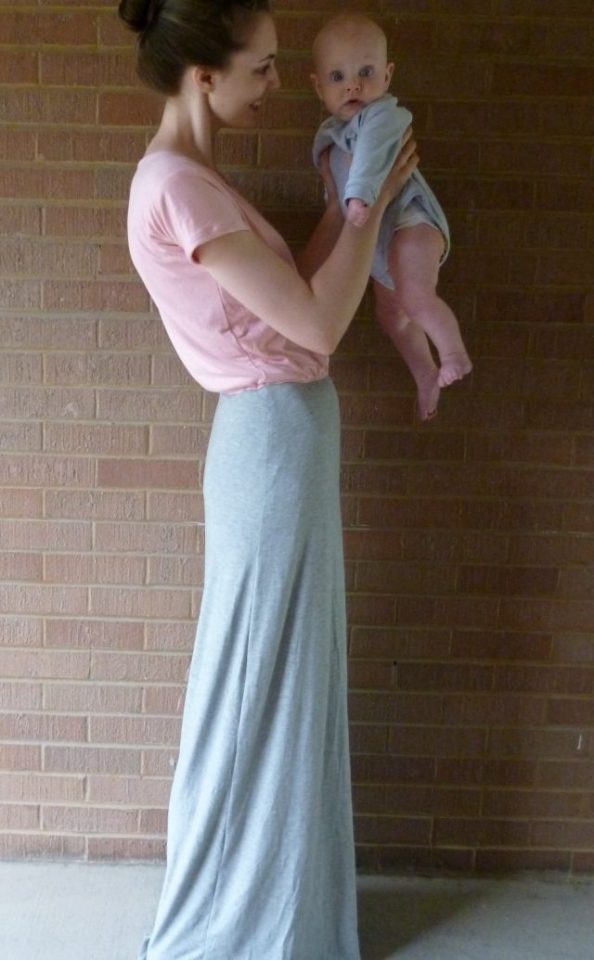 When sewing a knit maxi dress you can use these tips for sewing knit fabric. When sewing a woven maxi dress you can use these tips for sewing lightweight fabrics. There are lots of basic sewing stitches that will help you learn how to sew a dress.
Don't miss the other list of free dress patterns or this list of free skirt patterns! Do you sew for girls more than women? I also have a list of free dress patterns for girls!
I'll walk you through my process of making two maxi dresses this week with lots of different tips. I used a free shirt pattern that I have used multiple times and is not available anymore. Luckily, ICandy Handmade has a similar free shirt pattern that you can use.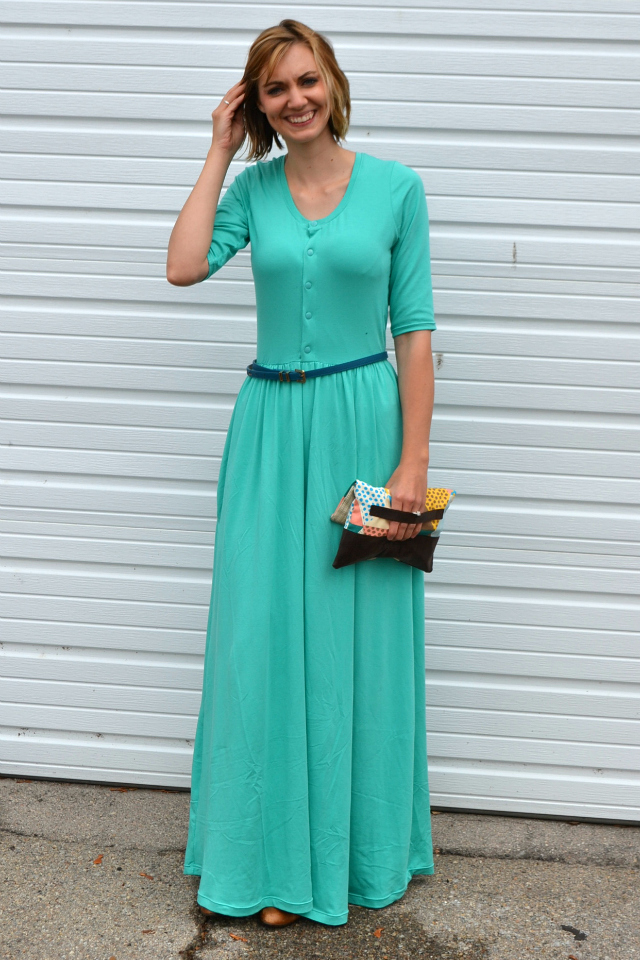 How to Cut out a Maxi Dress
I cut out my top and sewed the shoulder seams, put it over my head, and found where it hit my waist. I added 1″ for seam allowance, and then cut off some of the bottom so it would hit me at my waist. I cut off about 8″, and I have a long torso so you might need to cut off more.
I also cut out another shirt piece so I could double my fabric; I dislike semi-transparent shirts. Then I cut out two flared skirt pieces because that's how I could fit the pieces onto the fabric I had left.
Here I have 4 pieces: two shirt pieces and two skirt pieces.
Since I already knew I needed to shorten the pattern by 8″ I folded each side up for my other top. I cut two of this fabric too.
This is how I cut out my flared skirt. (this is really bad pattern-making and not how it's really done. This is just quick.)
I measured my waist divided it in half, added seam allowance and a little bit for gathering. With this measurement I drew a curve at the top of my fabric.
Then I measured from my waist to the floor, added seam and hem allowance and measured down from the center of my waist curve and each side. This gave me the curve for the bottom.
Also, check the hip measurement before you cut it out so you have enough room for you hips. You might not want it really tight around your hips.
Then I cut out my skirt.
Later today I'll post a mini fabric tutorial in case you wanted a printed fabric and couldn't find one! Good luck cutting out your dress!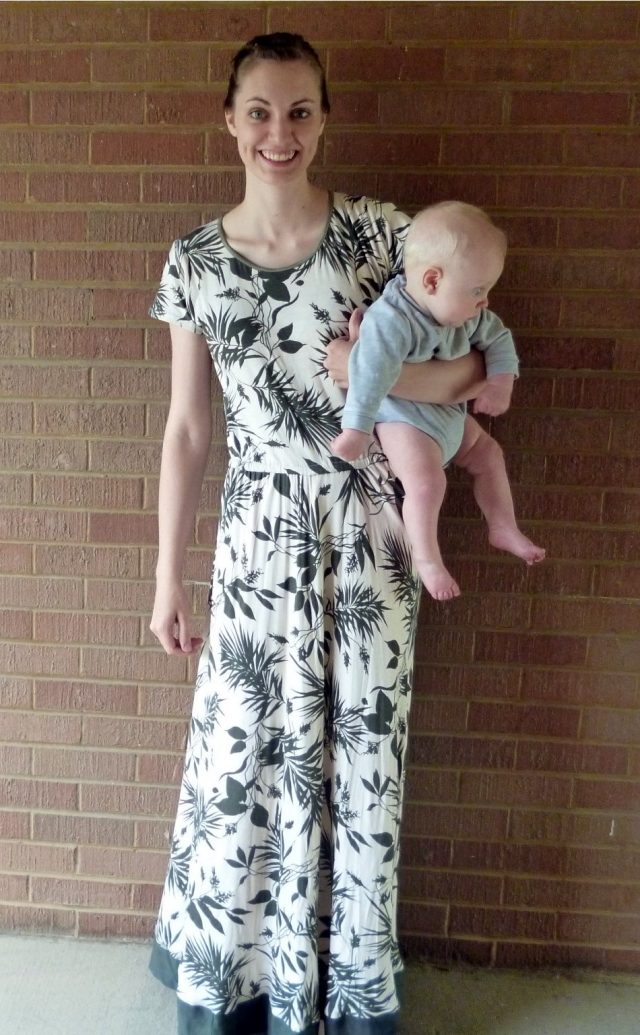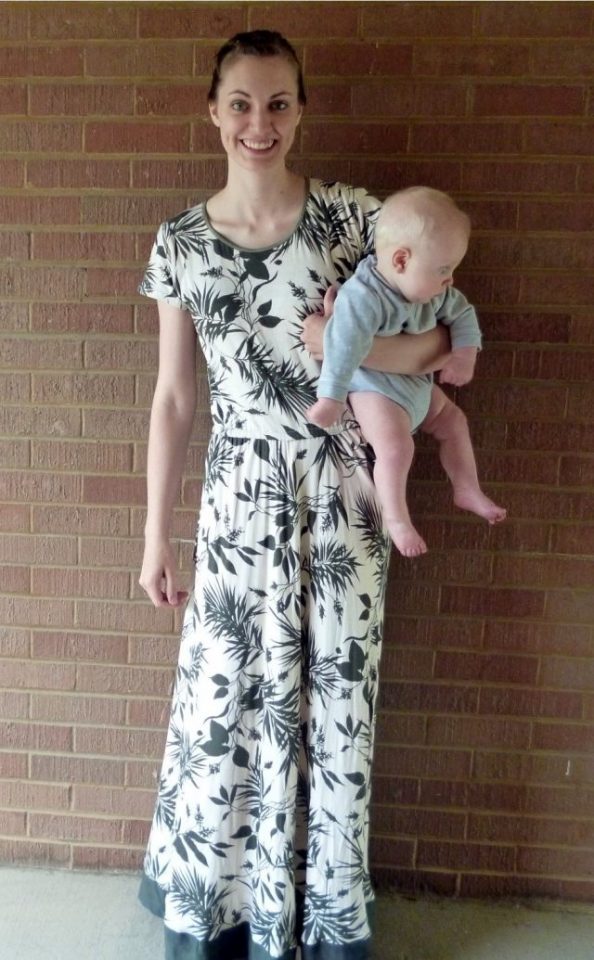 If you make something using this sewing project, I'd love to see! Please share it on social media with the hashtag #heatherhandmade and tag me!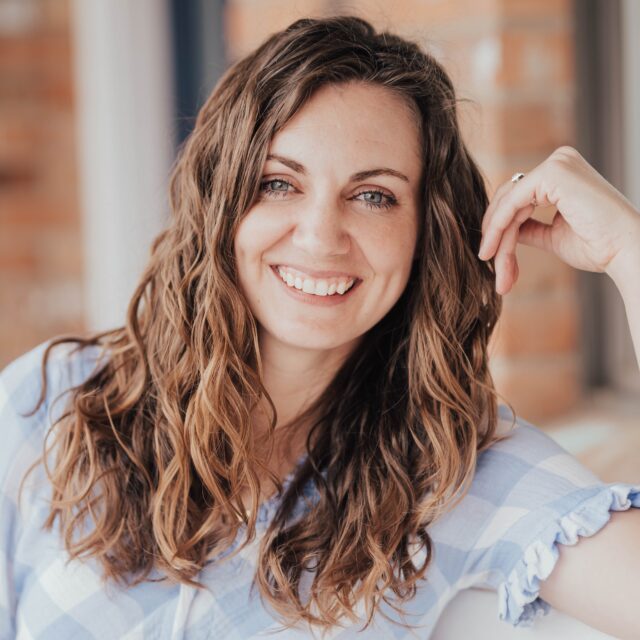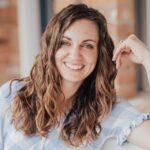 I believe small sewing moments can create great joy. Find your own "right" way to sew. -Heather