Make use of all those cotton scraps of fabric by easily sewing them into reusable cotton rounds.
When you sew you end up with lots of scraps of fabric. Sometimes I feel guilty about throwing them away, and sometimes I don't. A really easy way to use up those scraps of fabric is to turn them into reusable cotton rounds.
This scrapbuster is great for saving money, saving time, and saving the environment!
You will save time with this sewing project because you'll never have to buy cotton balls again, and this project is very fast.
You'll save money because you'll use up scraps that you already have, and you won't have to buy cotton balls.
You'll save the environment because you won't be creating more waste or creating a need for more cotton.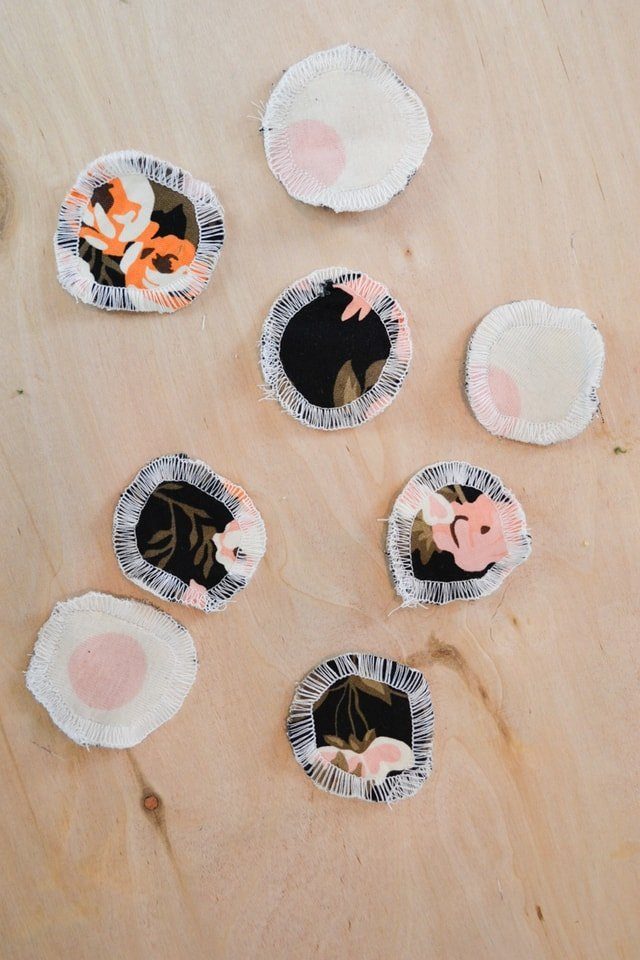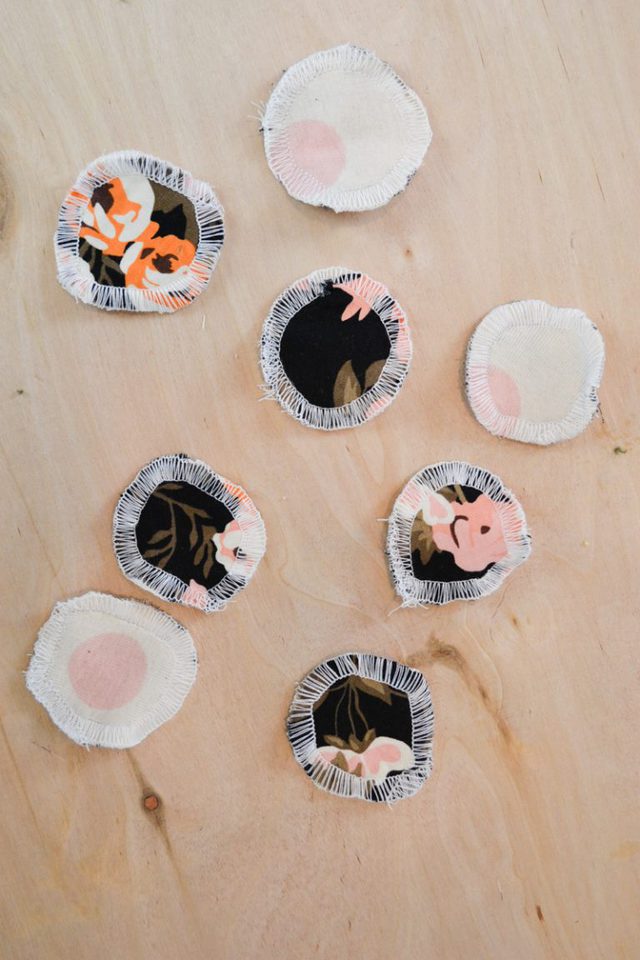 Supplies
Scraps of cotton fabric like quilting cotton, cotton spandex, cotton lawn, etc.
A serger or sewing machine (either works!)
Make Reusable Cotton Rounds
1- Cut out a bunch of 2 inch circles from your scraps of fabric. You can use cotton interlock, cotton spandex jersey, quilting cotton, or any other soft cotton woven fabric. It's just important that you use cotton.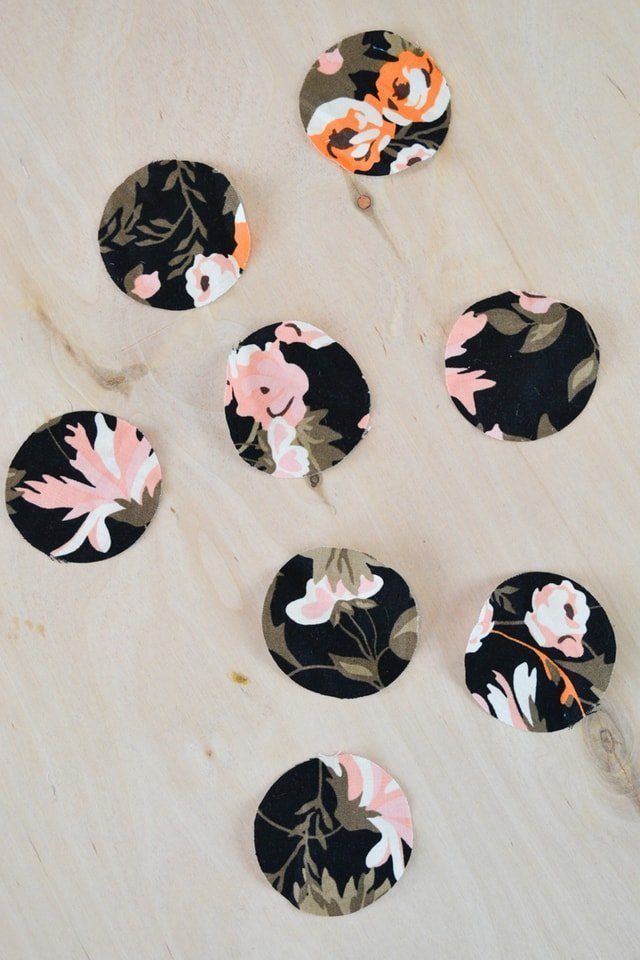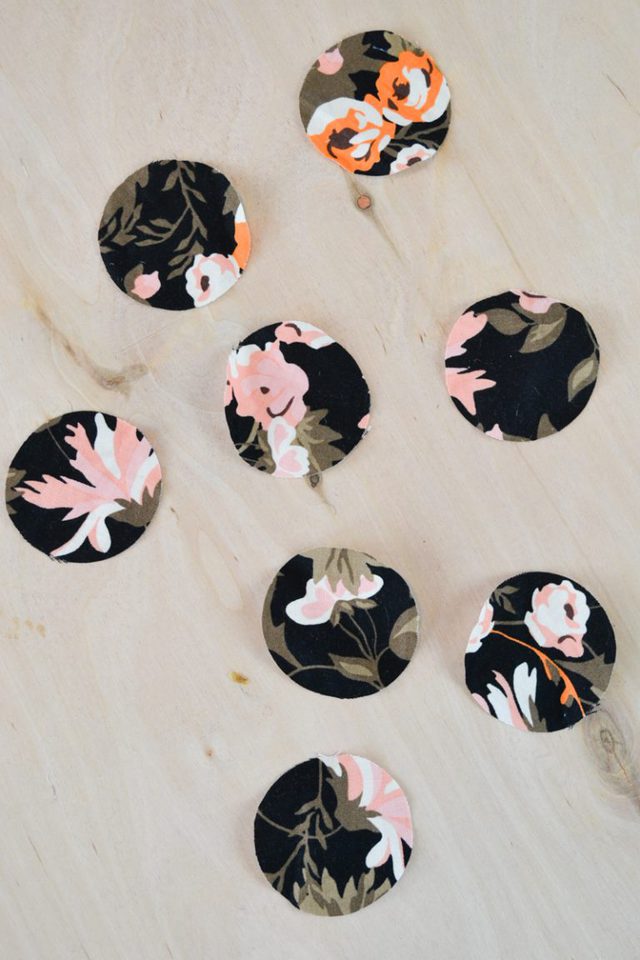 Optional: use the Cricut Maker to cut out all your circles.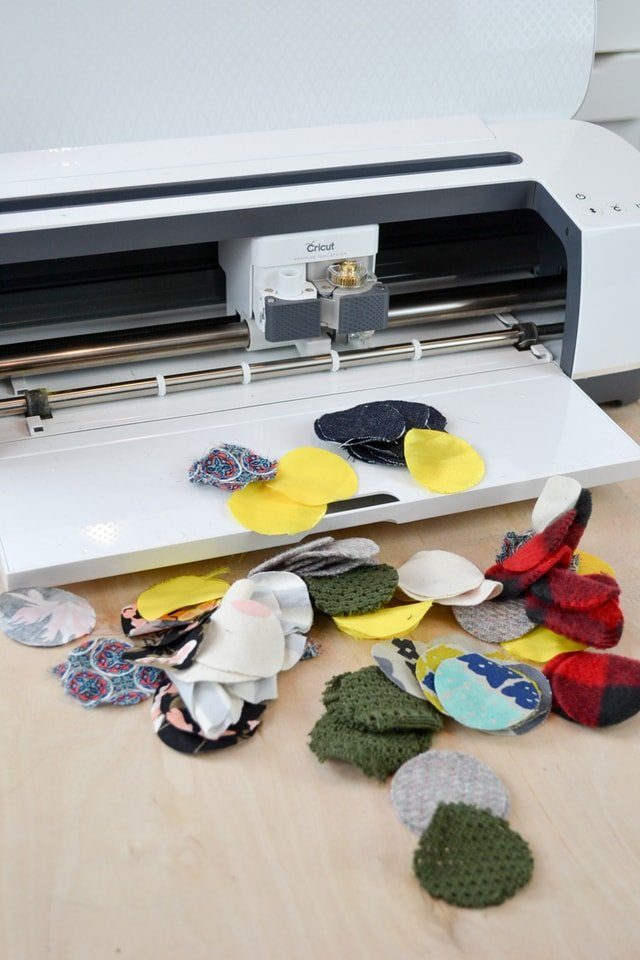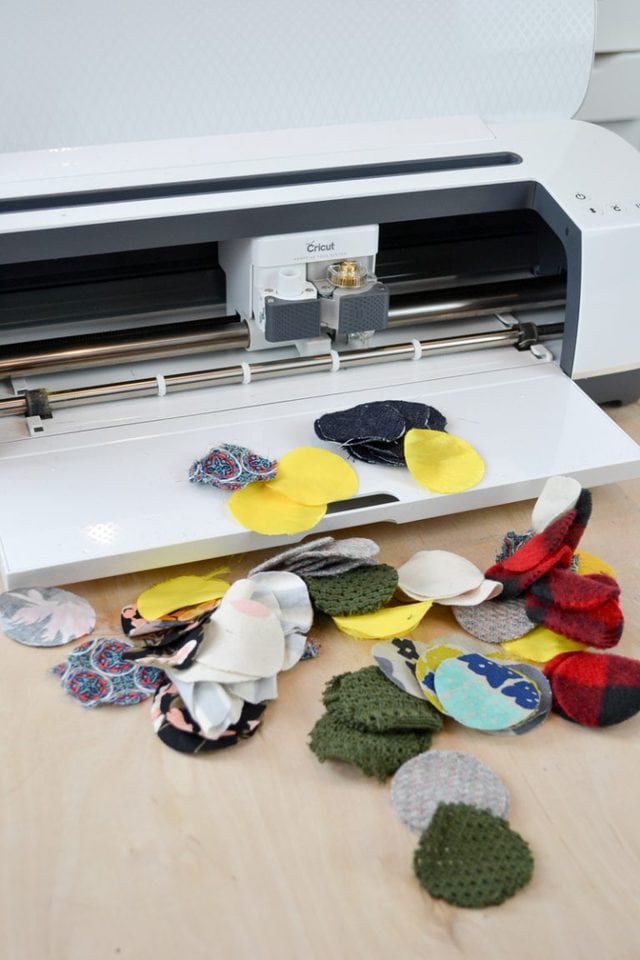 2- Place the circle wrong sides together. I paired woven fabrics with woven fabrics and woven fabrics with knit fabrics.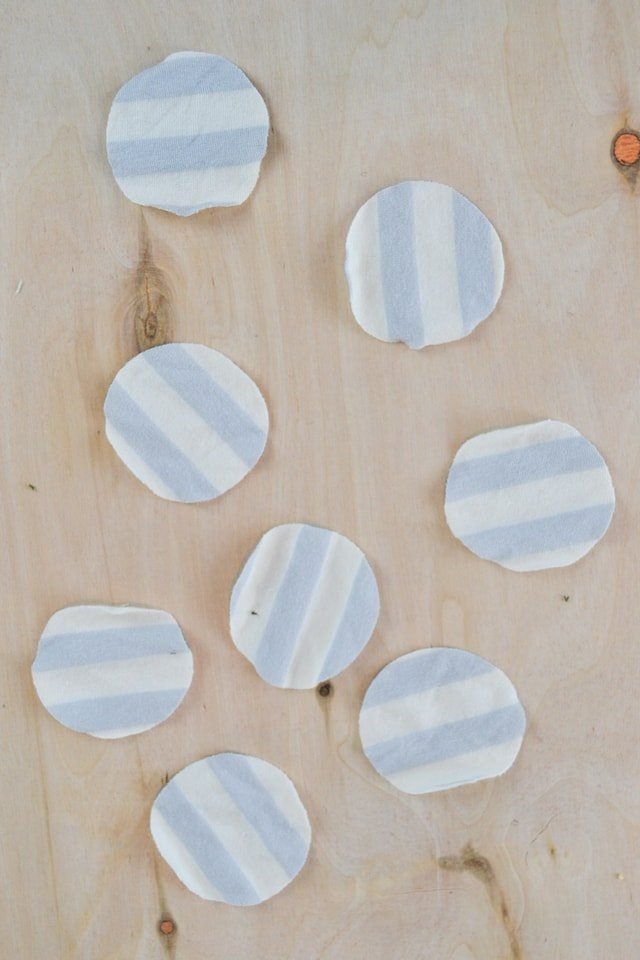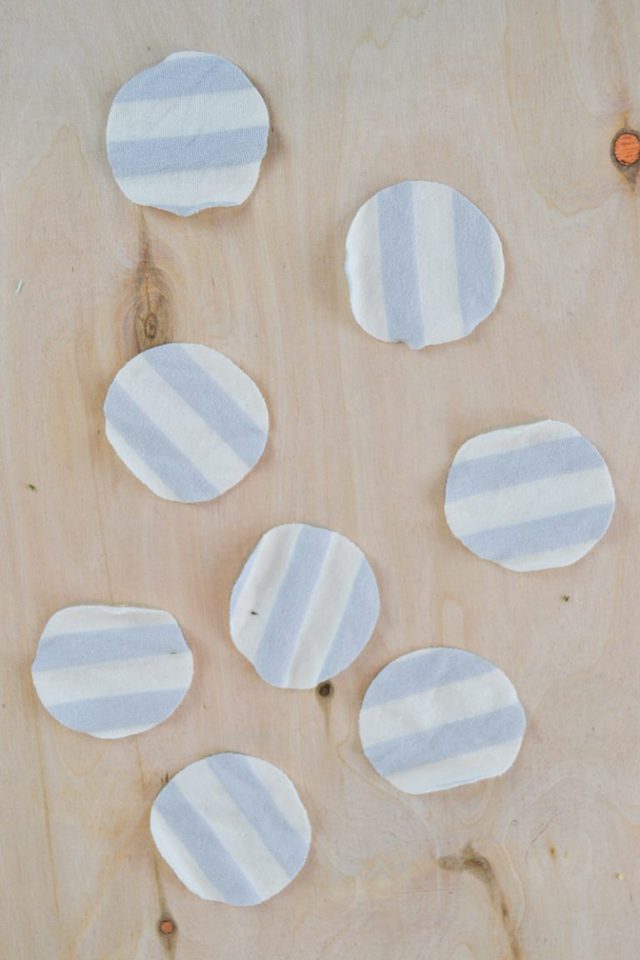 4- Zigzag or serge around the edges.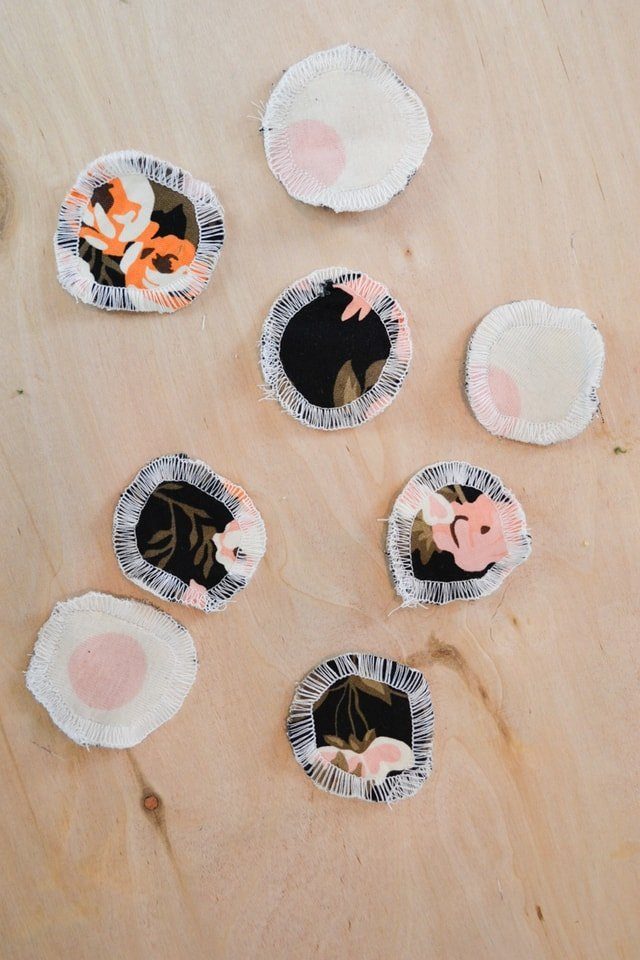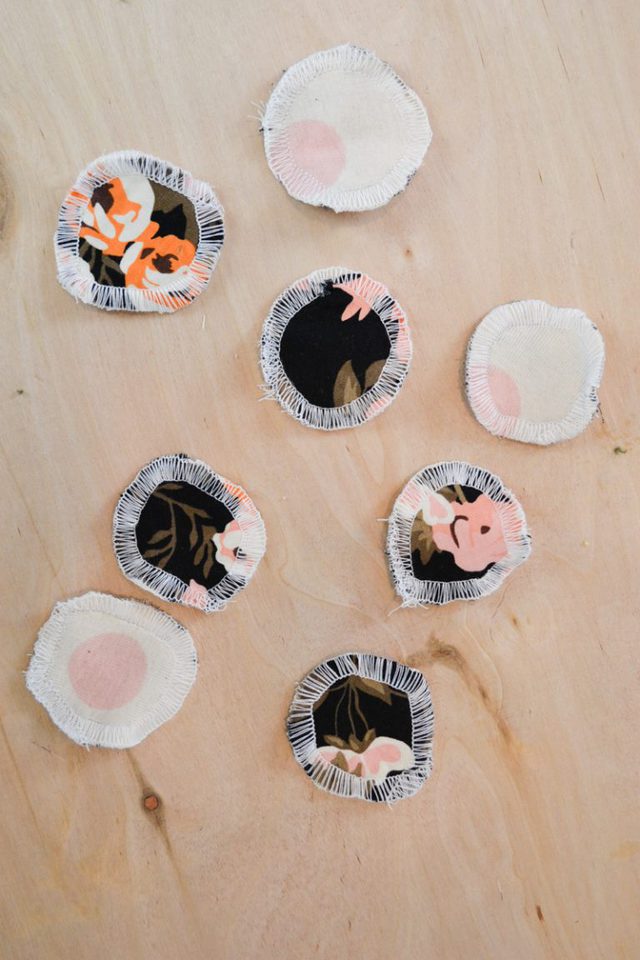 5- Wash the reusable cotton rounds before using on your face.
6- I store my cotton rounds in my drawer and once I use them I throw them in a small open weave bag. Then I throw the whole bag in the washer and dryer to clean them all.
If you make something using this tutorial, I'd love to see! Please share it on social media with the hashtag #heatherhandmade and tag me!