Inspiration for the Upcycled Blazer Sewing Pattern
This post may contain affiliate links
Learn how to use a suit jacket to make a blazer for toddlers and kids. Get some inspiration for the Upcycled Blazer Sewing Pattern!
The Upcycled Blazer sewing pattern just released, and I'd like to share some sewing inspiration for this pattern to give you motivation. There are so many details and pattern hacks you can do to make this pattern work for you!
Get the Upcycled Blazer sewing pattern 20% off for one week only: no coupon code needed!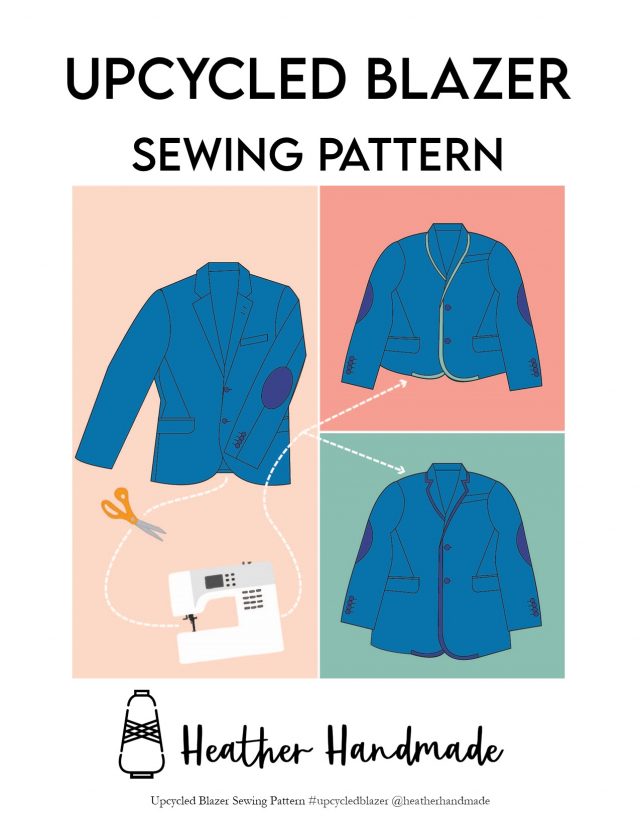 Pattern Hack Ideas for the Classic Length Version
Use a floral jacket
Boys AND Girls can wear the classic length jacket
Change the color of the color
Switch up the color of bias binding
Add bias binding to the pockets and sleeves
Use a sweater blazer for stretchy comfort
Use a velvet blazer
Add ruffles to the shoulders or sleeves
Lengthen the blazer for a knee length blazer
Combine multiple blazers for a mismatched look
Pattern Hack Ideas for the Cropped Length Version
Make your own bias binding from striped or floral fabric
Add sleeve ruffles
Make a matching skirt or pants from any extra fabric
Made a waist seam along the back and widen the bottom piece to make a ruffle back
Use a fun print for the lining
Add bows to the pockets
Shorten the sleeves to be 3/4 length, half length, or short sleeves
Roll up the sleeves and tack for cuffed sleeves
Shorten the blazer for a cropped looked
If you make something using this pattern, I'd love to see! Please share it on social media with the hashtag #heatherhandmade and tag me!