Inspiration for the Upcycled T-Shirt Romper and Dress
This post may contain affiliate links
Learn how to use adult clothing to make a romper or dress for babies and toddlers. Get some inspiration for the Upcycled T-Shirt Romper and Dress Sewing Pattern!
The Upcycled T-Shirt Romper and Dress pattern just released, and I'd like to share some sewing inspiration for this pattern to give you motivation. There are so many details and pattern hacks you can do to make this pattern work for you!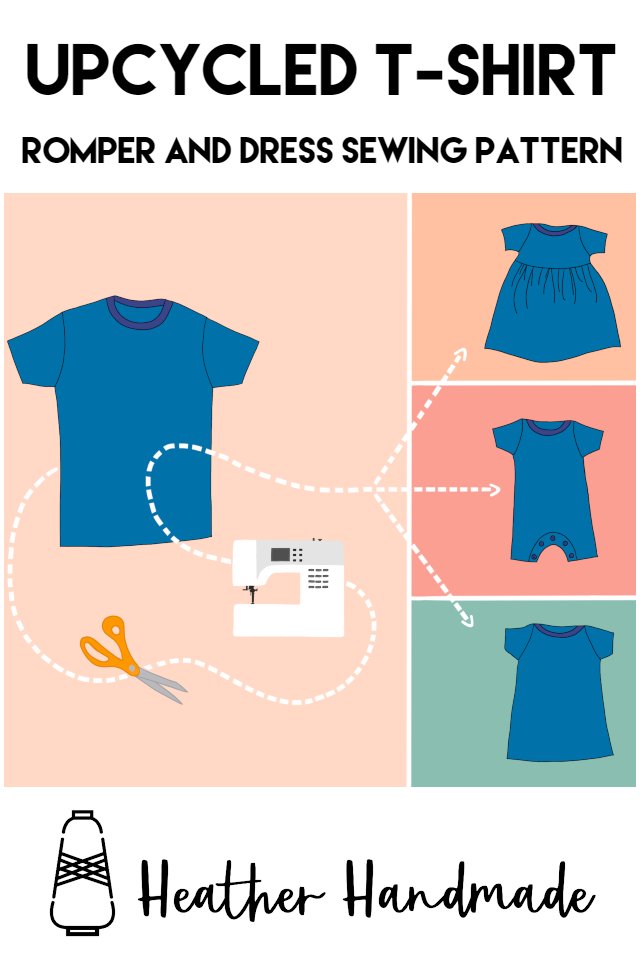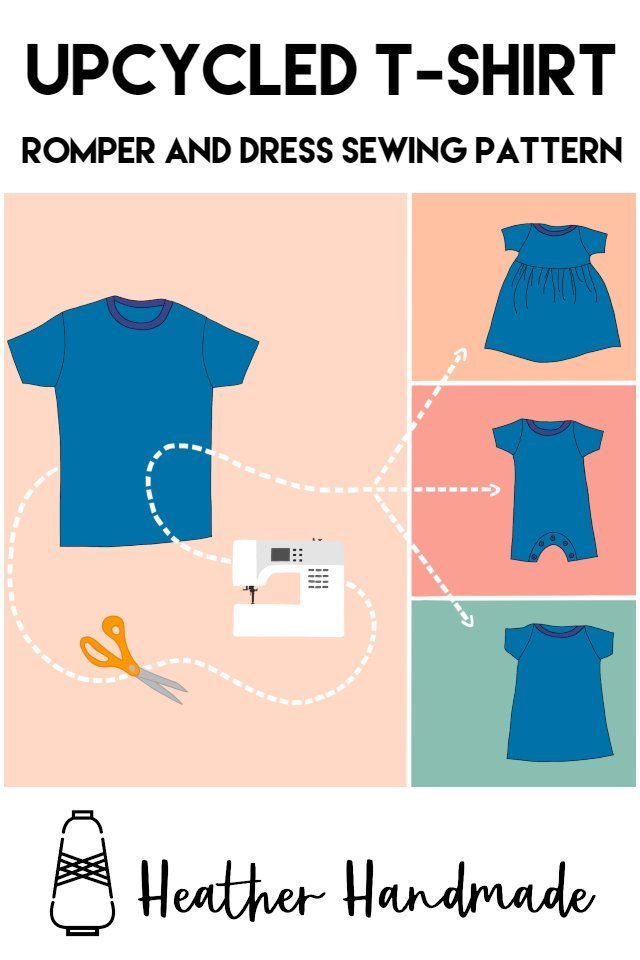 What is a PDF sewing pattern?
A PDF pattern is a sewing pattern designed on the computer and organized so that it can be printed on several letter or A4 size pieces of paper.
I love using PDF sewing patterns because if the pattern gets ruined or if my children or I changed sizes, I can always print it again. It'll never be destroyed since I have a digital version!
How do you use a PDF sewing pattern?
Open the PDF on a computer and click print. When printing make sure that the scaling is set to 100% or no scaling so that the pattern prints at the correct size.
Once the pattern is printed it can be taped together to get the full size. Then the pattern can be cut for each pattern piece size or individual sizes can be traced so that the pattern can be used again and again.
Inspiration for the Upcycled T-Shirt Romper and Dress
Inspiration for the Upcycled T-Shirt Romper
The reason and inspiration for this pattern was because of the original t-shirt romper that I made. I love rompers on babies and toddlers because it's so easy for them to wear! Here are some ideas that you can do with the romper version of the pattern:
Make a romper out of a sweater
Make a romper out of a henley for a nice button up front
Add a faux drawstring waist
Use a really fun graphic tee
Add kneepads
Add your own iron-on vinyl with a funny saying
Use a lightweight sweatershirt
Add a kangaroo pocket
Switch up the sleeve and pants length
Inspiration for the Upcycled T-Shirt Dress
The quickest version of the pattern is the a-line dress version. It's so fast and I love making it for gifts. It's a blank slate so you can really do anything with it. Here is some inspiration for the a-line dress:
Add front pockets
Use a sweater to make the dress
Use a really fun graphic tee
Add lace to the hem
Add polka dots or pompoms
Add ruffles at the sleeves
Add a ruffle at the hem
Add a drawstring waist
Add side pockets with ruffles
Inspiration for the Upcycled T-Shirt Dress with Gathered Skirt
The dress with a gathered skirt version is a really popular look right now. You can find it in almost every store! I love this one because there is no hemming involved. Here are some ideas for the gathered skirt dress version:
Use a shirt with a curved hemline
Add ruffles to the waist
Use a t-shirt with an all-over print
Lengthen the bodice and shorten the skirt for a peplum top
Add a faux drawstring
Add a skirt from a different t-shirt
Lengthen the bodice
Add pockets
Add sleeve ruffles
Use a henley tee for a button up front
Lengthe the bodice for a dropped waist dress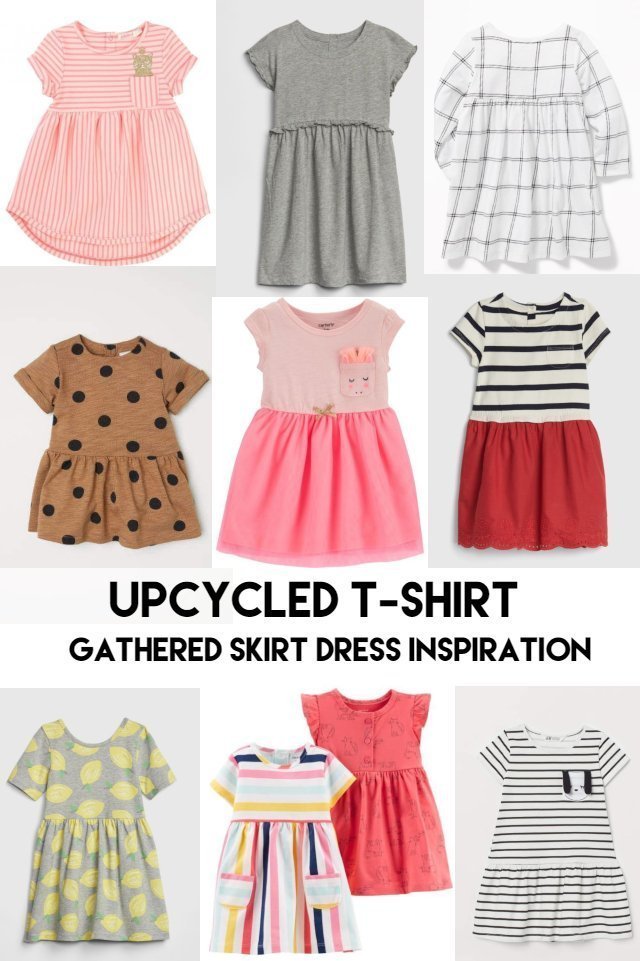 If you make something using this sewing project, I'd love to see! Please share it on social media with the hashtag #heatherhandmade and tag me!