DIY Reusable Bowl Covers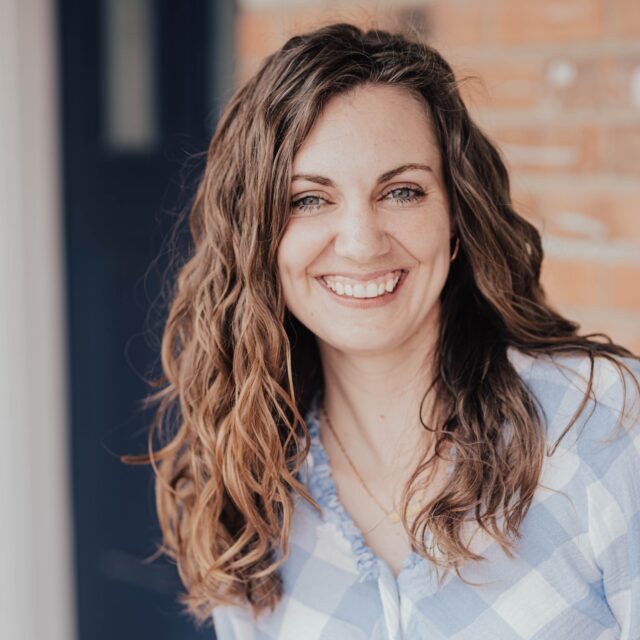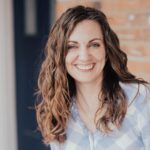 This post may contain affiliate links.
Sew these reusable bowl covers for any bowl or casserole dish. These are a great scrap fabric project, and they can be easily washed!
I'm so excited for picnics and potlucks this summer. I often forget to buy plastic wrap, so these reusable bowl covers are so handy to have! I also love using up fabric scraps for sewing projects that get a lot of use.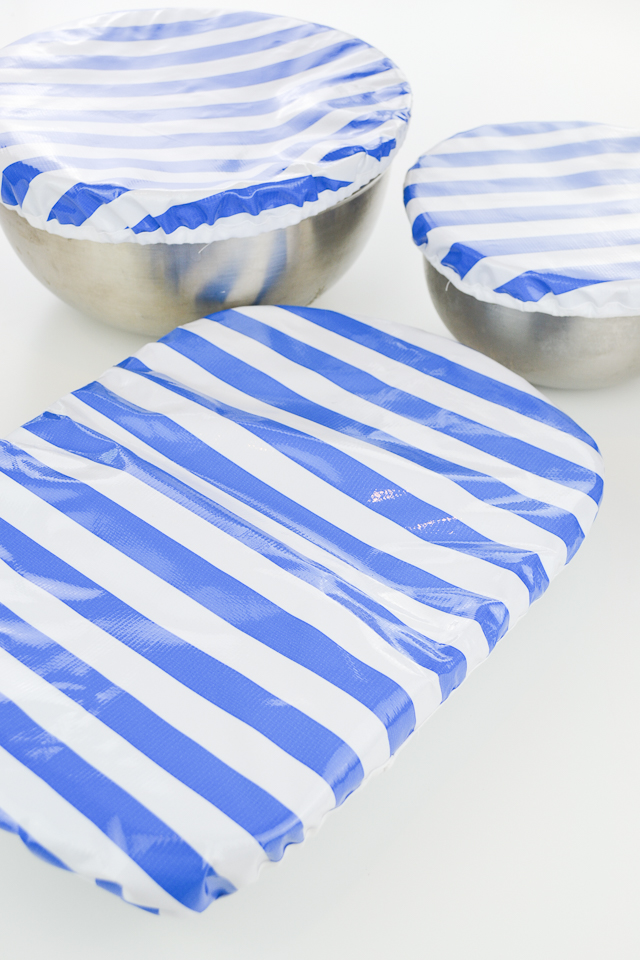 I made bowl covers for all my bowls that don't have lids and all of my casserole dishes that don't have lids. I love saving a little bit of money by not buying plastic wrap and keeping plastic out of the landfills.
I keep them in the drawer where I used to keep plastic wrap so it's not hard to change the old habit of where I reach. Then I just rinse them off or wash them in the dishwasher or washer after I've used them.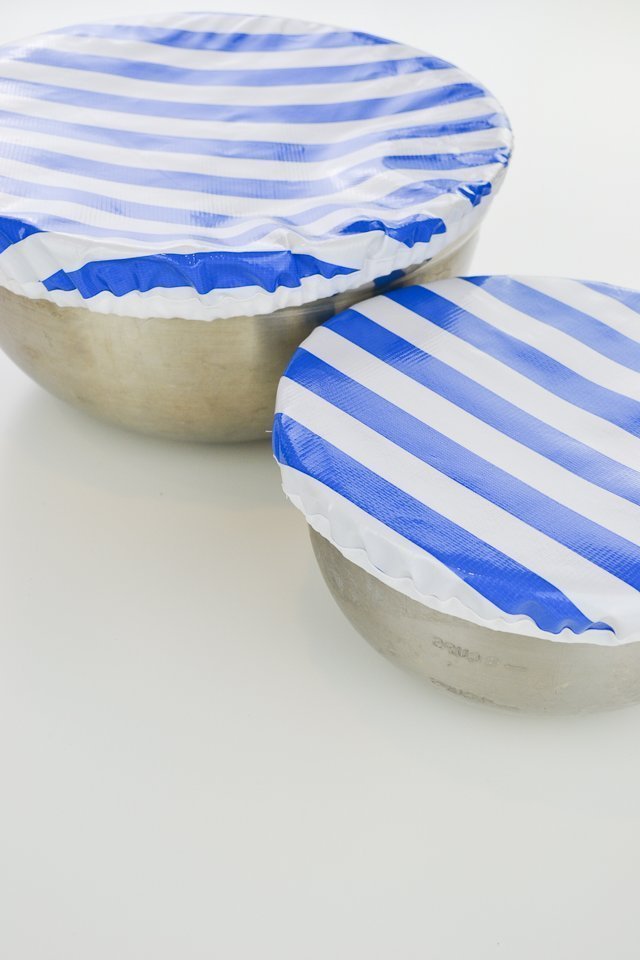 What kind of fabric works for a bowl cover?
There are lots of different fabris you can use for a bowl cover, and the fabric choice will depend what result you want.
If you want a bowl cover that is wipeable, washable, and closer to being air tight, then you can use laminated cotton or oilcloth. I have used both and they both work great. Not all oilcloth is food safe, so be very careful when buying to know how you'll be using it!
If you want a bowl cover that is washable and breathable, then you can use quilting cotton. I don't have an example of this in the post, but you can use the tutorial for this type of fabric.
A reader said that she used an old waterproof tablecloth to make bowl covers, and they worked great. This is an awesome idea for finding fabric!
Do you love to sew? Try one of these sewing projects: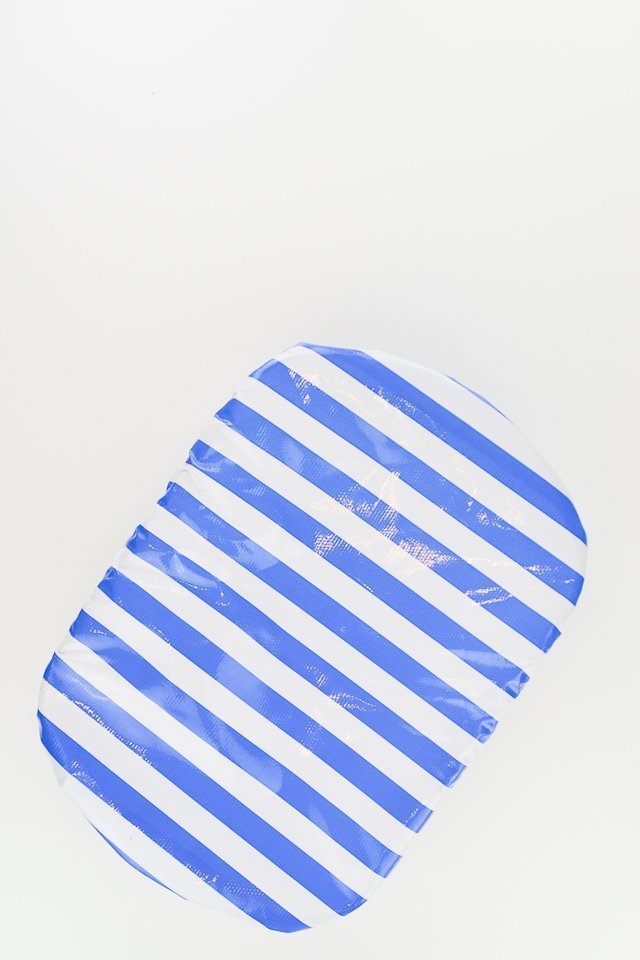 DIY Reusable Bowl Covers
Supplies
waterproof fabric like laminated cotton, oilcloth, or PUL
measuring and drawing tool
bias binding (Learn how to make and use bias tape.)
1/4″ elastic
safety pin
Flip the bowl or casserole dish upside down on the back of your waterproof fabric. Trace the shape onto the fabric.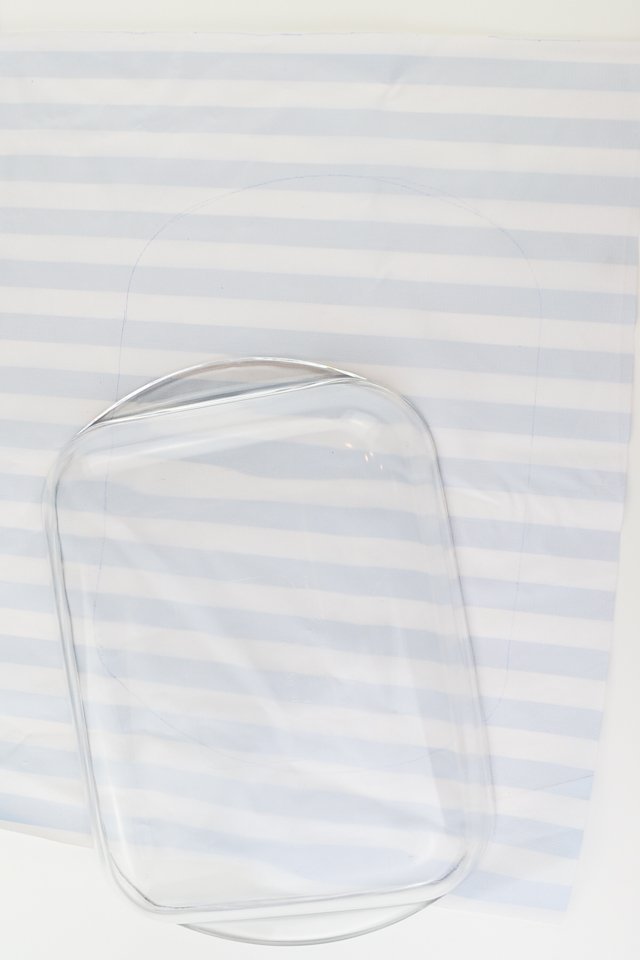 Add one to two inches of overlap allowance to the outside of the drawn shape.
A bowl doesn't need a lot of fabric to come over the side, but a casserole dish needs the fabric to be able to go over the handles.
Cut out your shapes.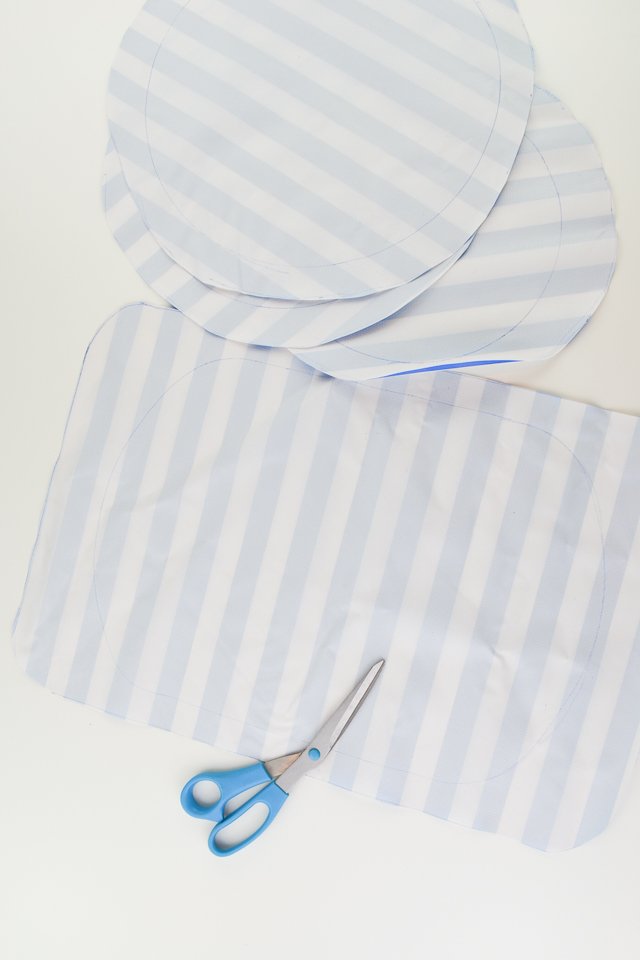 Clip bias binding all the way around the cover. Sew the bias binding onto the cover and leave a two inch gap for inserting the elastic.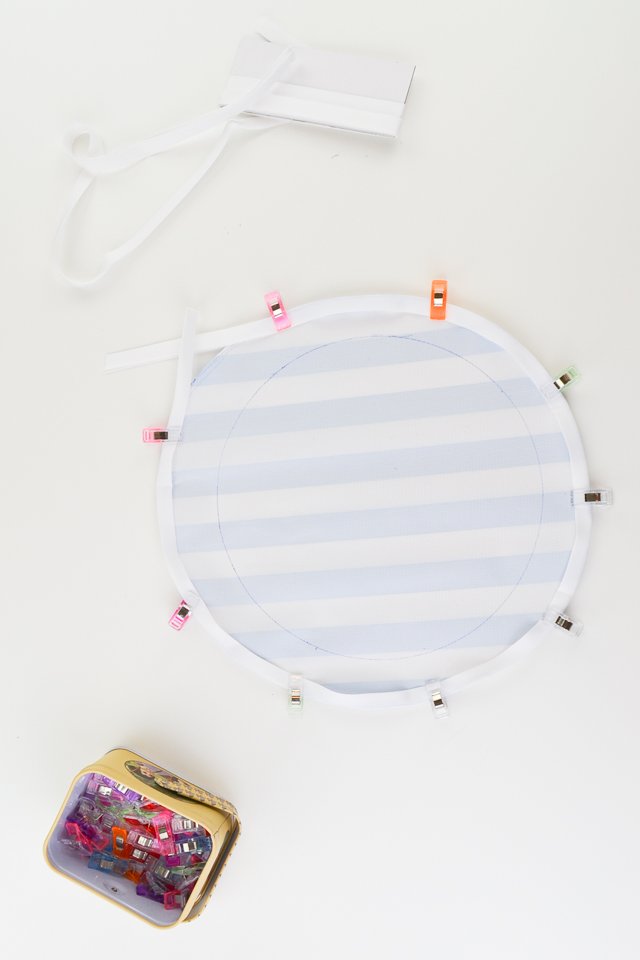 Insert elastic into the bias binding and go all the way through the casing. Pull the elastic tight and pull the ends out. Overlap the ends by half an inch and sew together.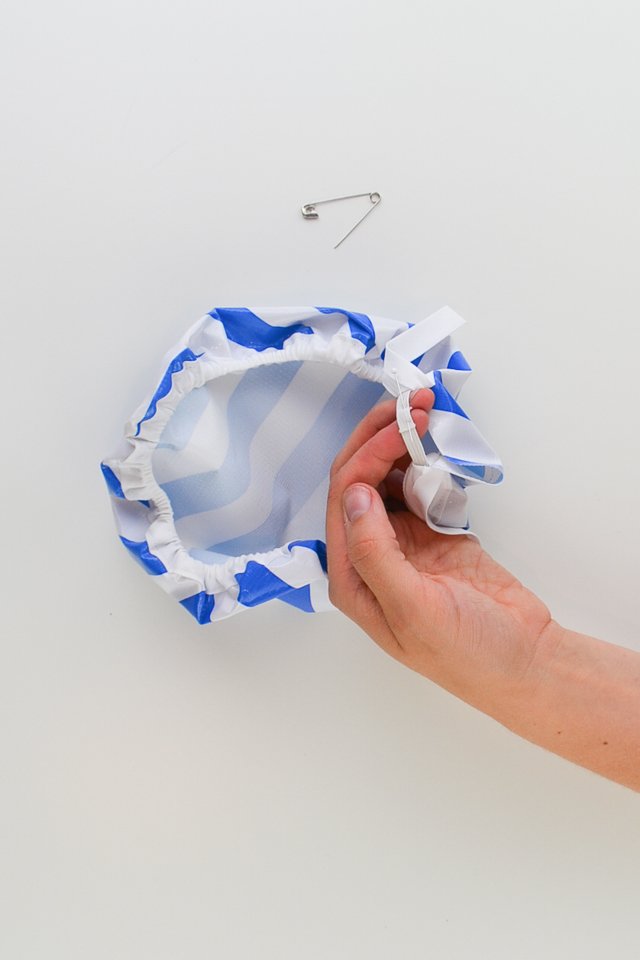 Clip the remaining bias tape to the cover and sew it on closing the hole. Overlap the raw edges of the bias binding.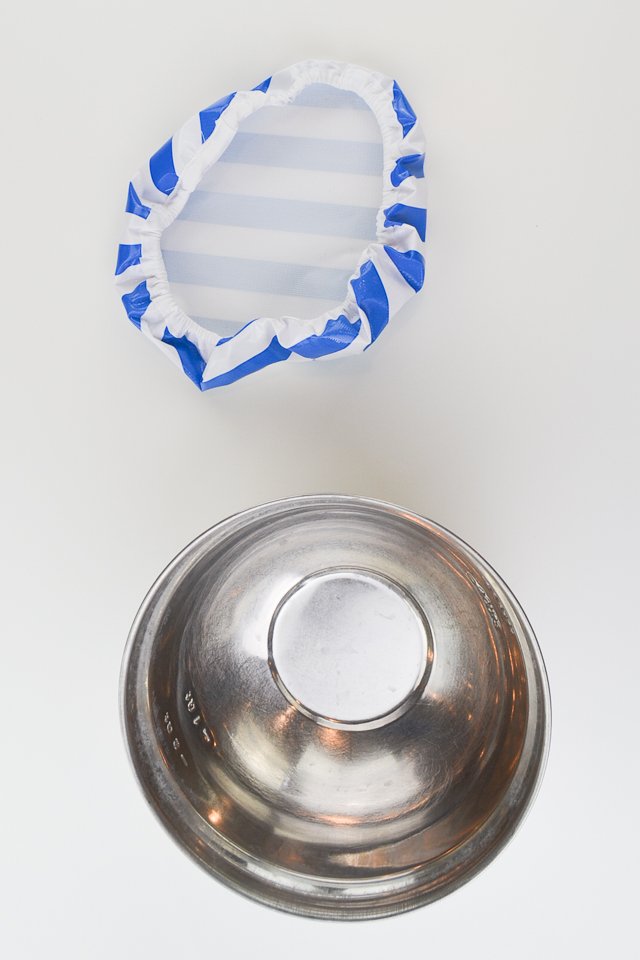 Cover your bowl!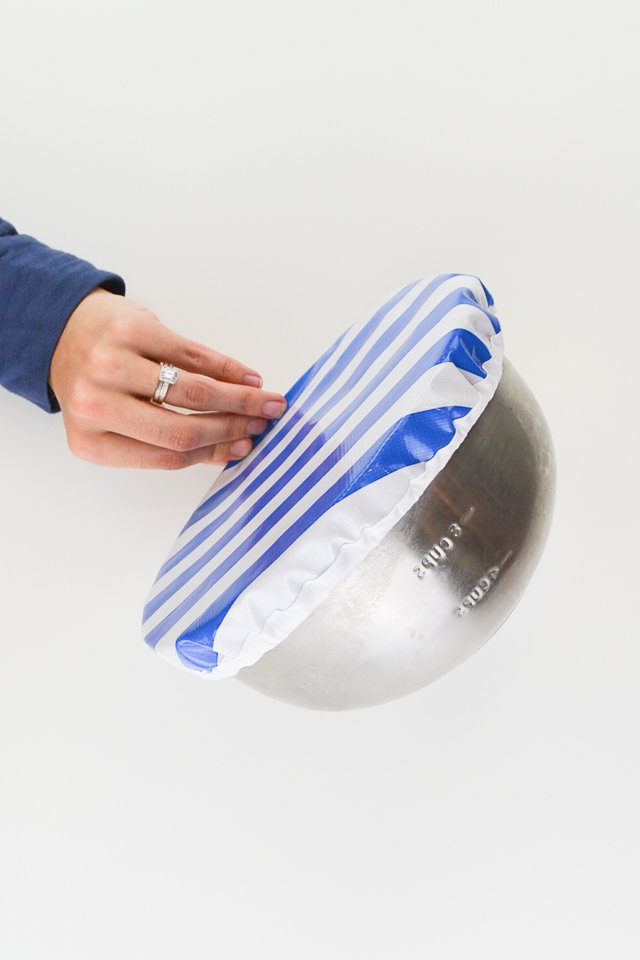 If you make something using this sewing project, I'd love to see! Please share it on social media with the hashtag #heatherhandmade and tag me!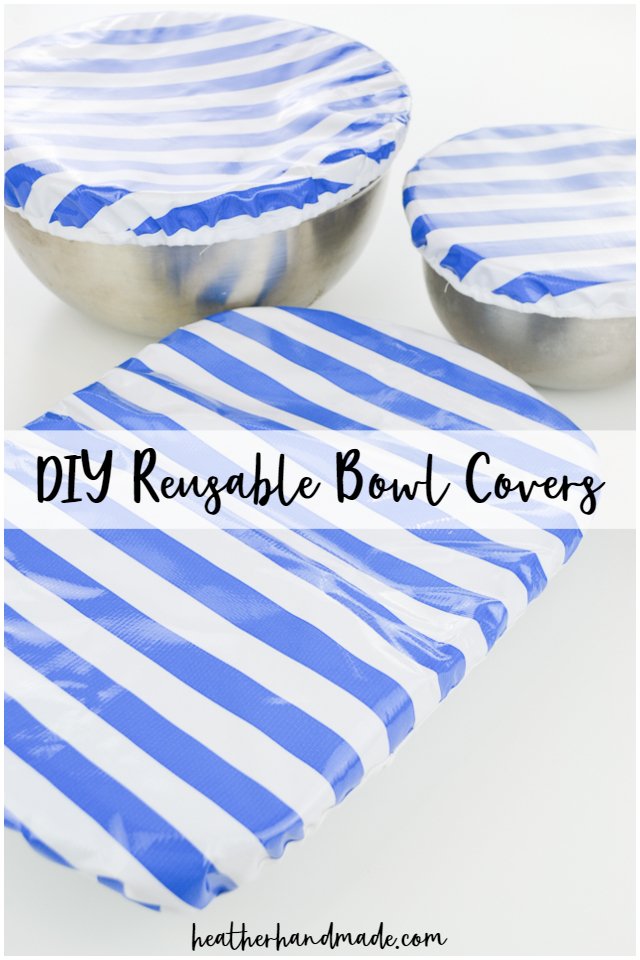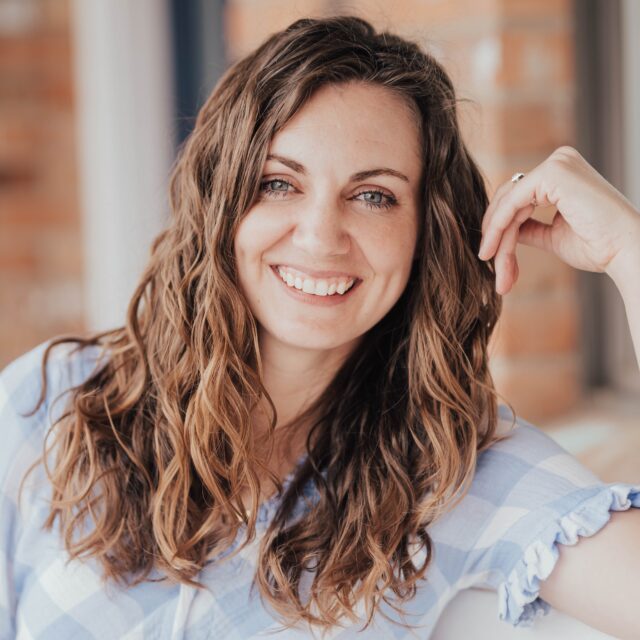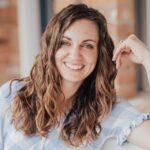 I believe small sewing moments can create great joy. Find your own "right" way to sew. -Heather