19 DIY Mermaid Sewing and Craft Projects
This post may contain affiliate links
Get inspired by one of these fun and pretty mermaid sewing or craft projects. Some of these are for Halloween, and some of these work all year!
I love themed sewing projects. I often sew using animal themes or magical creatures like unicorns and mermaids. My daughters are in a fun mermaid-loving stage, and I put together a list of mermaid craft and sewing projects to make!
Some of these I would make for them, and some of these would be fun projects to work on with them! They would love having a mermaid activity to do!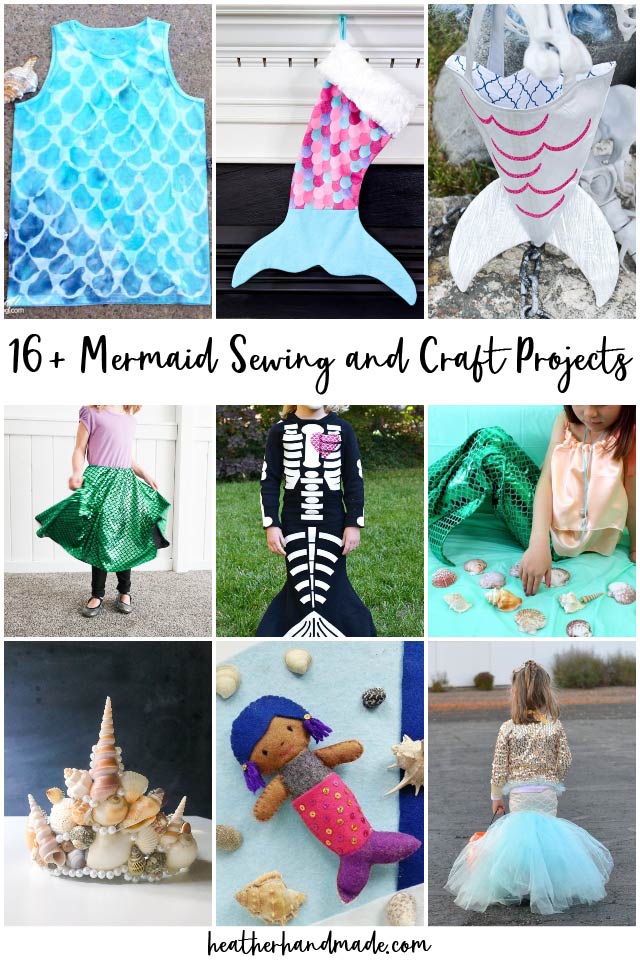 Do you love sewing? Try one of these fun projects!
Mermaid Sewing and Craft Projects