DIY 4th of July Pillow: Ric Rac Stars and Stripes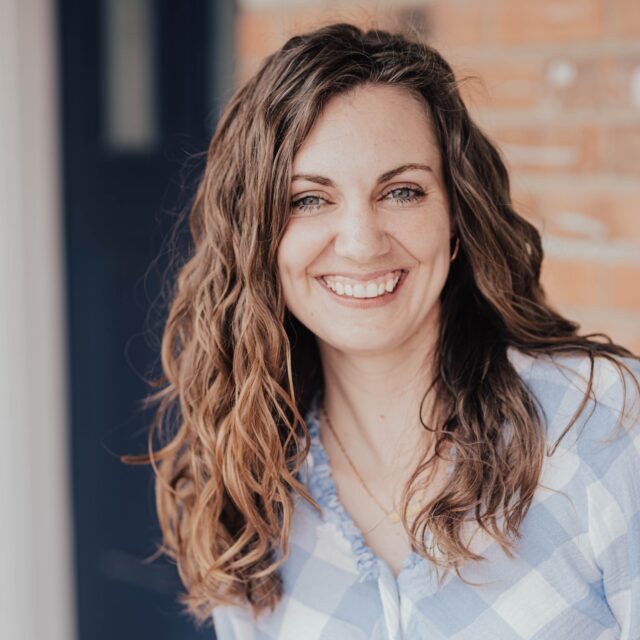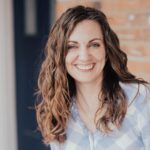 This post may contain affiliate links.
Learn how to make a DIY 4th of July pillow by sewing ric rac into stars and stripes. This beginner sewing project is a great throw pillow!
I'm ready to get my summer decorations out, but I didn't have any 4th of July pillow covers to enjoy. It took me awhile to figure out my pillow cover style, and now I am catching up each season.
I found a bunch of ric rac and a yardsale last summer, and I'm slowly finding projects to use it up. There's all sorts of colors and sizes. I had so much fun choosing some red, white, and blue pieces in different sizes and styling it after the American flag. It's such a cute 4th of July pillow!
I really love the texture of the ric rac on smooth cotton fabric. It really catches the eye. I wish I could've used navy for the star, but I only had a pale blue. It doesn't stand out as much as I would like, but it still looks great!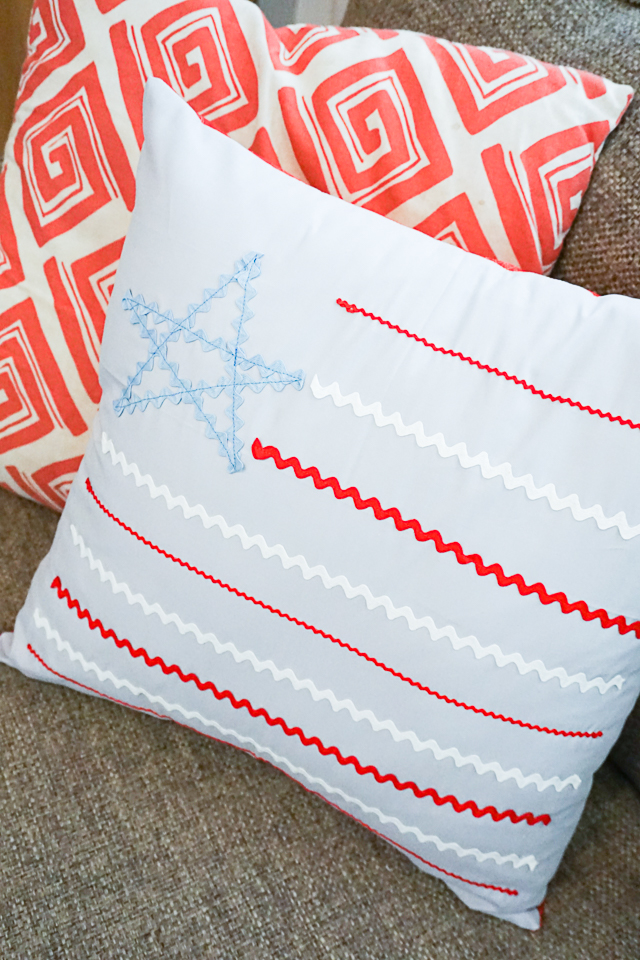 What is ric rac?
Ric rac or rick rack is a braided piece of trim that is flat and it goes up and down in a wave or zigzag motion. It can be purchased in a very wide size or a very thin size, and it comes in almost every color imaginable.
It comes in different fiber contents and was popular to help finish the edges of fabric before sergers were available since it's so durable.
Types of Pillow Covers
There are several different types of pillow covers to make it easy to remove the cover to wash it or change for another season. There are pillow covers and here are just a few:
pillow cover with Velcro
pillow cover with buttons and buttonholes
Do you love to sew? Try some of these sewing proejcts: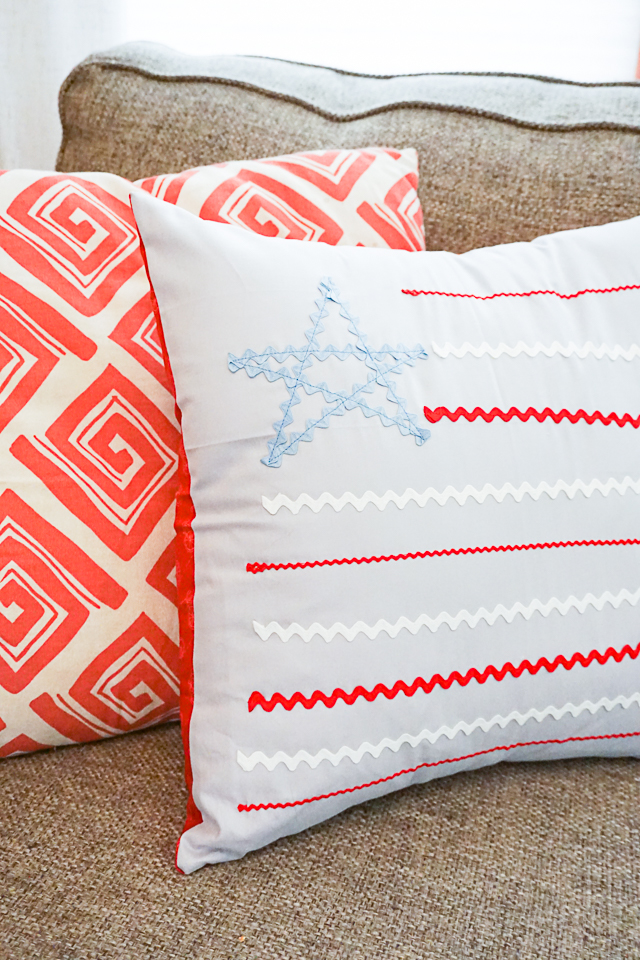 How to Make a DIY 4th of July Pillow: Ric rac Stars and Stripes
supplies
1 fat quarter of solid fabric – I chose gray
1 fat quarter of printed fabric for the back – I chose red bicycle
Lots of ric rac in red, white, and blue in different lengths and widths
20 inch pillow form
Cut the front fabric 18 inches by 18 inches. Cut two back fabric pieces 18 inches by 10.5 inches.
Lay out the ric rac in stripes and stars how you would like. You'll have to cut ric rac as you go just make sure you leave a little bit to tuck under on each side.
The stripes I just made long lines and alternated colors and widths. For the star I did it the way you draw where you go from point to point, but I folded the ric rac at the points to change the direction.
If pinning is too tricky, you can use washable elmer's glue to glue the ric rac in place. It'll wash out afterwards.
Sew the ric rac on with straight lines using matching thread. Backstitch when you start and stop. Make sure any raw edges are tucked under to keep it from unraveling.
Take the two back pieces and fold the centers in 1/2 inch and press. Fold in another 1/2 inch and press.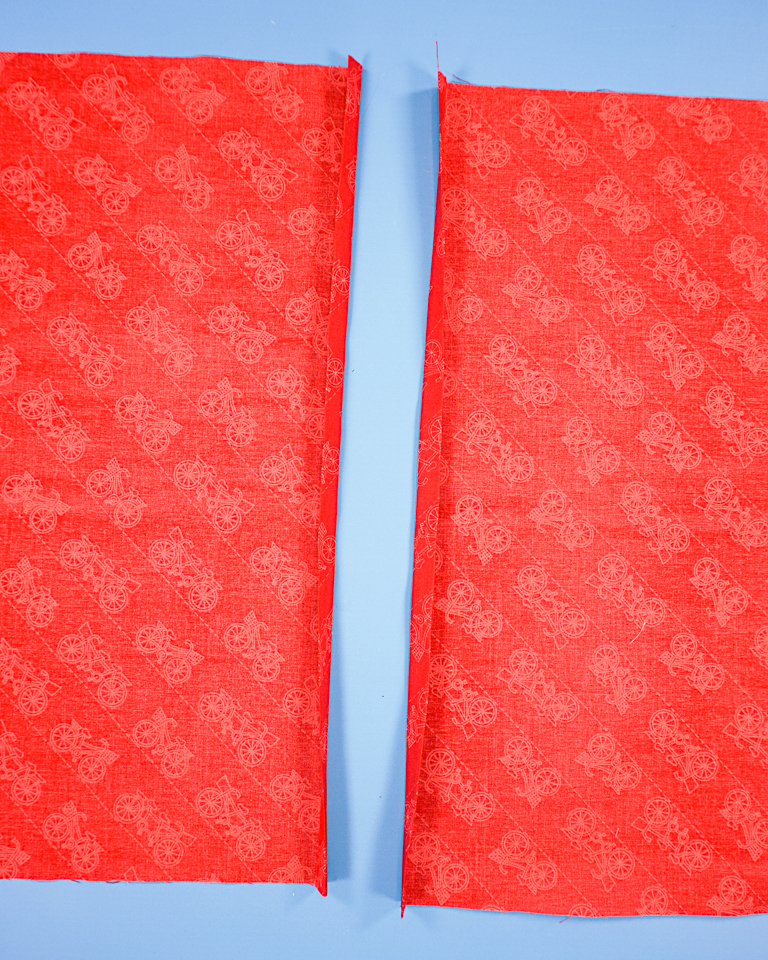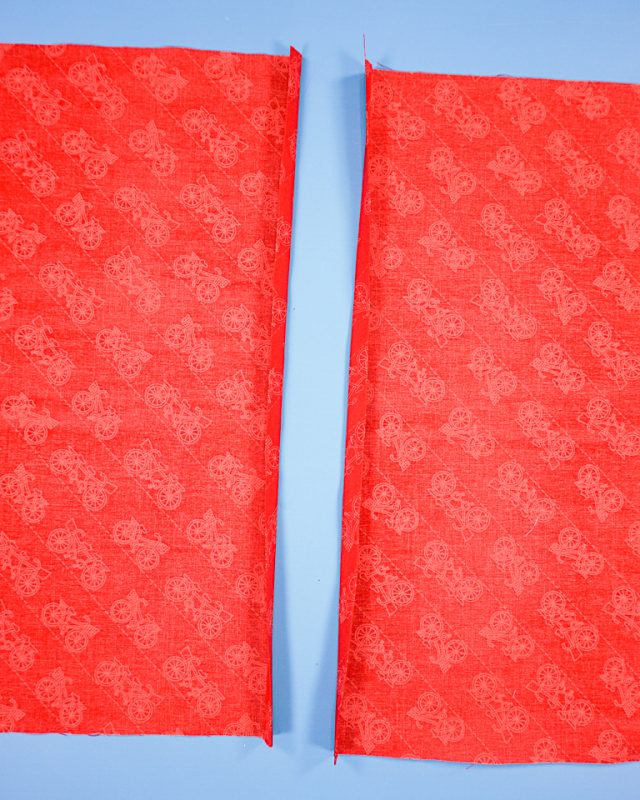 Sew each hem 3/8 inch from the outer edge.
Place the front down with right side up. Place one back on with right sides together matching up outer corners. Place the other back on with right sides together matching up the other outer corners. Pin together.
Sew around the edges with a 1/4 inch seam allowance. Trim the corners.
Turn the pillow cover right side out and poke out the corners.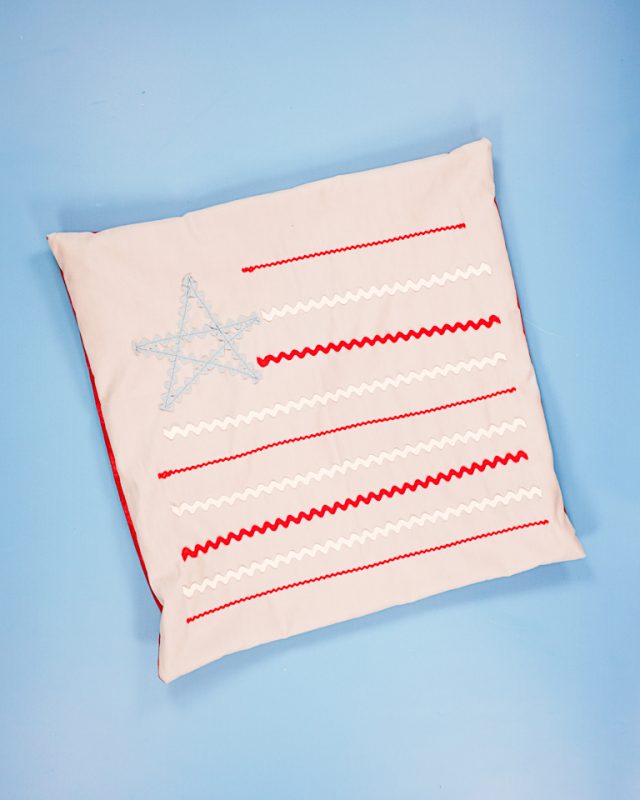 Stuff with a pillow form. You finished!
If you make something using this sewing project, I'd love to see! Please share it on social media with the hashtag #heatherhandmade and tag me!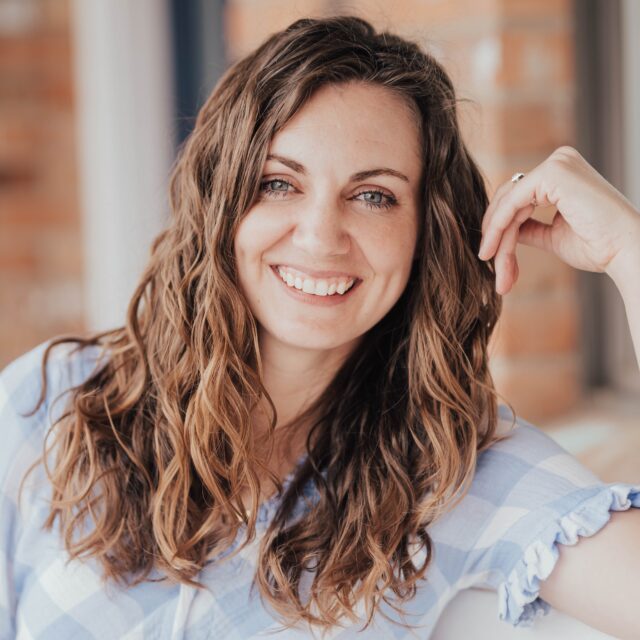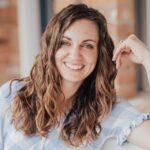 I believe small sewing moments can create great joy. Find your own "right" way to sew. -Heather