Denim Lander Pants + Rayon Cheyenne Tunic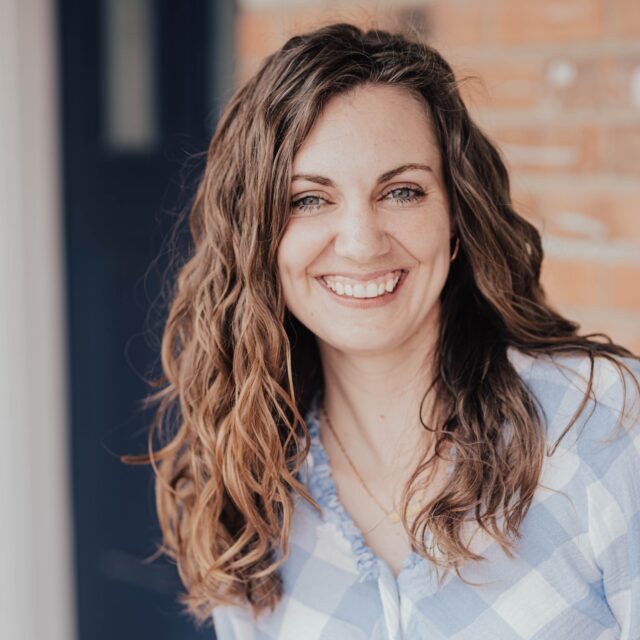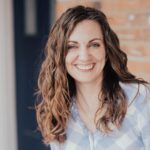 This post may contain affiliate links.
I've been working on fitting pants this year, and it's been a long and hard process. I'm determined to have pants that fit well so I decided to start with the Lander Pants sewing pattern. The fit can still be improved, but it pairs perfectly with my new Cheyenne tunic for a perfect fall outfit!
There are affiliate links in this post. 
Pattern
I started by cutting out a size 4 and adding 3 inches to the leg length and no length to the rise. I cut out my non-stretch denim because I had already done a wearable muslin. It helped me figure out a lot of the first fitting issues.
I cut them out of my non-stretch denim and basted them together to check the fit. I ended up taking a small wedge out of the center back at the waist above the hips. I took in the thighs from the hip down to the knee. I also did a low butt adjustment and flat seat adjustment.
I carefully re-basted to check the fit with each adjustment and transferred the alterations to the flat pattern so I would remember. One more adjustment I'll do next time is to shorten the back thigh piece on the inseam. I think this will get rid of the tiny bit of wrinkles I have under my butt.
I kind of fixate on those last wrinkles that I couldn't get rid of, but I'm really proud of how many wrinkles there were before compared to how many there are now. It does look really good now.
I am a rectangle and I think these pants actually accentuate that I'm a rectangle. They show that I have no hips and no indentation at my waist. But I love them and love wearing them. I like how they look.
Fabric
I used some non-stretch 9 oz Cone Mills denim in Indigo that I got from Sewing Studio on one of their fabric sales. It's a lovely dark color with just a touch of texture. This navy is really, really dark. Here are some tips for sewing denim fabric.
I purposely got a dark color and did not do any fading because I wanted these to be dressier pants. My husband has a nice work dinner in the mountains coming up, and these pants are what I'm planning on wearing. I think the cut keeps them looking nice along with the dark color.
I used some brass buttons that I got from my Grandma. It's a great vintage nod, and I love the way they contrast with the dark denim.
I used navy jean thread so that I could practice my topstitching skills and so the jeans look dressy. I like contrast stitching, but I think it makes jeans casual. I did not add any special topstitching except some bartacks that start wide and get thin and disappear. It's the perfect simple touch.
For both of these sewing projects I opened buttonholes, stitched in the ditch, edgestitched and topstitched, and graded seams.
Pattern
I made a straight size small with no height added. I did move the thinnest part of the shirt down 1 inch to hit me at my waist. I made the shirt length and cut the sleeves to elbow length. I also used this sewing hack to help the collar lie flat.
I added a flared ruffle for a feminine detail which is essentially adding a big donut shaped piece of fabric to the ends of the sleeves. I also take in the sides at the hem 1/2 inch. I've done a tutorial for how to sew sleeves to get perfect sleeves every time.
I have made this shirt five other times (floral, white, plaid/gingham/chambray) so I'm pretty good at the construction and the fitting. It was a new experience to make a button up shirt out of rayon, but I'm never looking back.
Fabric
I used a distressed rayon shirting in pink from Style Maker Fabrics. It has a perfect drape and hand, and it was not hard to work with. I just loved sewing it. If you are afraid of sewing rayon, here are some tips to sewing lightweight fabric.
The distressed part is just a little alteration in the color, and I think it'll help to hide wrinkles and fading. I was worried it wouldn't look good, but I'm really happy with the added texture.
I used 1/2 inch shell buttons because they are my jam. I love the look and it gives just enough organic feeling to the shirt.
I wore these holiday ready shoes in the photo shoot!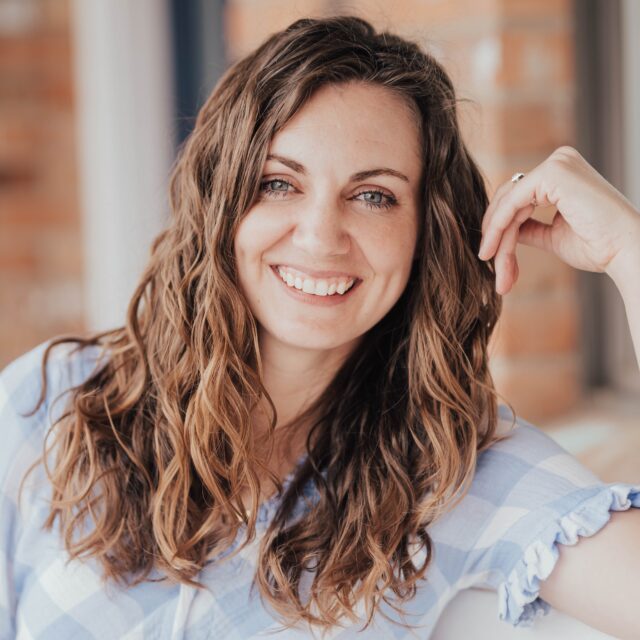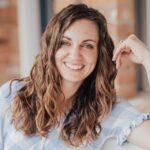 I believe small sewing moments can create great joy. Find your own "right" way to sew. -Heather