Altering a Man's Suit: Part 4 Hand-hemming Pants
After pinned, measure from hem to fold. In this picture, my measurement is 3 3/4″. That means that I need to hem up the pants 3 3/4″.  
Next, unpick the hem.
Mark the amount up from the hem-line. (If you look closely, you can see two white marks on either side of pants.)
Use a ruler to mark a straight line across on the marks.
Mark 3″ down from the new hem-line. This is the cut line.
Cut on the cut line.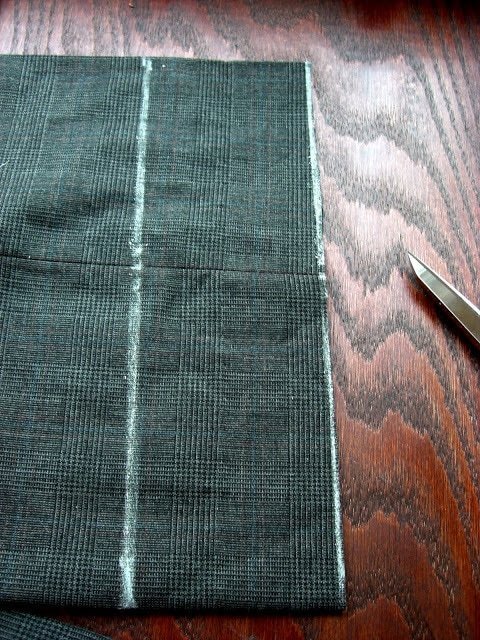 Fold the bottom edge over 1/2″ and iron. Do this to the whole bottom edge to finish the edge.
Fold the pants up at the hem-line and pin.

Hand-hem with a vertical stitch.
Here's a great diagram to show the stitch I'm doing.
The finished hem. With this stitch, you can't even see any stitching!