18 Tips for Sewing Lightweight Fabric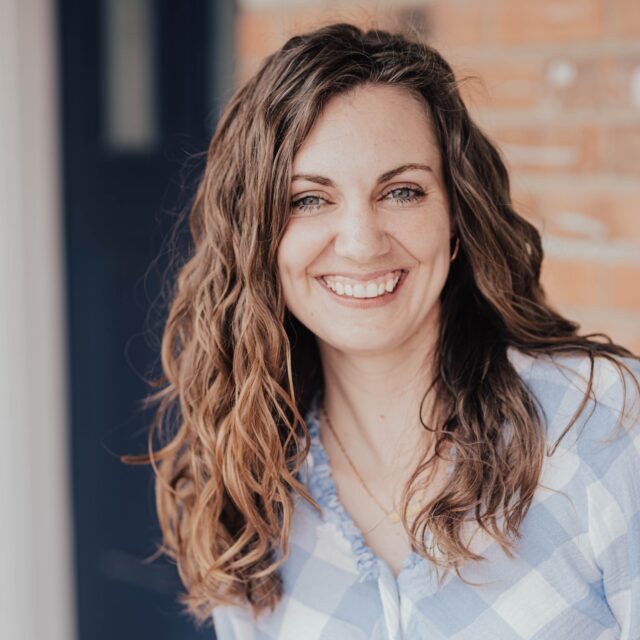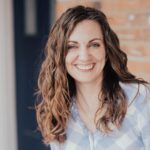 This post may contain affiliate links.
Learn how to sew slippery fabric by using these sewing tips for sewing lightweight fabric. Make tricky fabric easier to sew and work with!
Some fabrics can be so frustrating to work with. Have you been avoiding sewing with chiffon, charmeuse, challis, or even lining fabric because it's slippery and lightweight?
I've compiled list of eighteen tips for sewing lightweight fabric to make your sewing project successful. There's even a video to help you cut out lightweight fabric!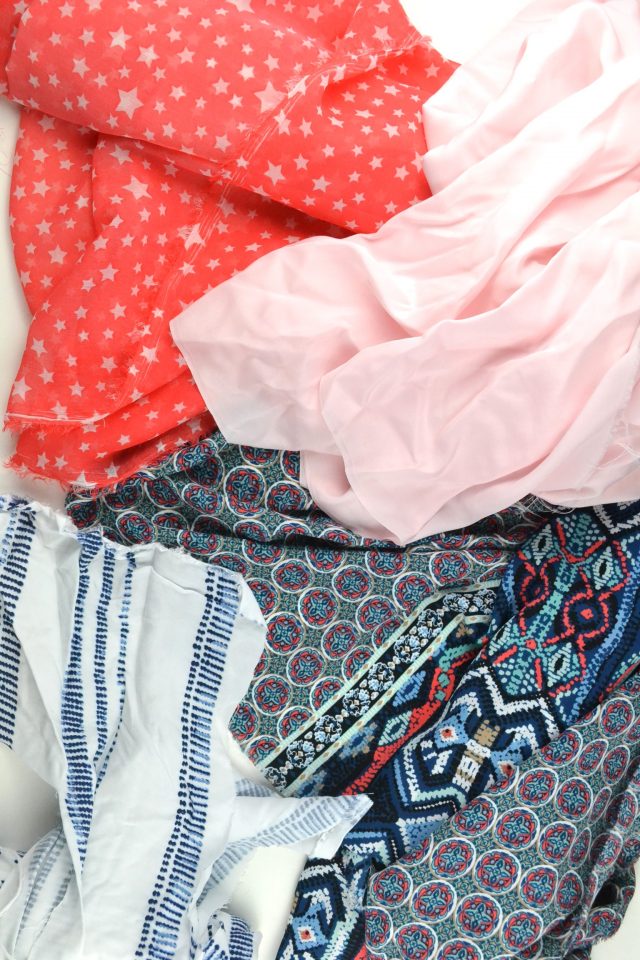 What is lightweight fabric?
Lightweight fabrics are thin, have a lot of drape, and are often transparent. They can be made in most any fiber. If you need a refresher, all about fabric to learn the basics.
They can be made from cotton, rayon, linen, silk (how to buy silk for cheap), polyester, and nylon. They can a stretchy knit or a soft woven, but they are often found as chiffon, challis, lace, charmeuse, satin, and lining.
The tricky thing about lightweight fabrics is that they don't have any give, but they stretch a lot on the bias. They are slippery and can move a lot while you are sewing it.
They are also so lightweight that you can't treat them like regular fabric. How do you finish the raw edges of sheer fabrics so they don't show?
Sewing slippery Lightweight Fabric
Lightweight fabric are thin and can snag easily, so it's really important to use super fine pins. Super fine pins will not hurt your thin and sheer fabric.
I prefer glass head pins because they won't melt if I'm ironing close to them.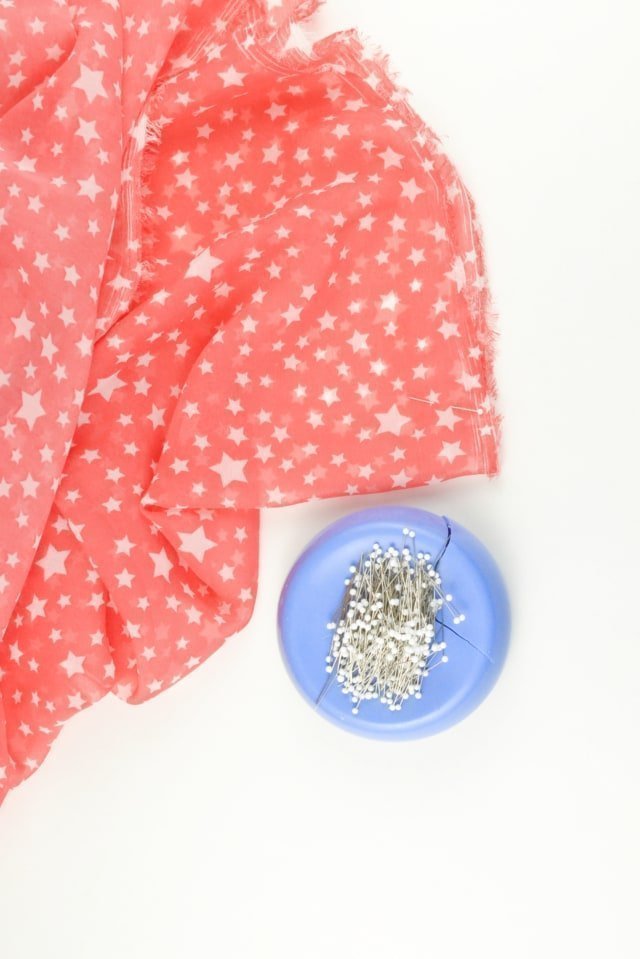 Best sewing machine needles for lightweight fabric
Lightweight fabrics can be easily damaged by thick sewing machine needles. They can also snag so it's important to use sharp sewing machine needles in a size 10/70 or 9/65.
The sharp needle will poke without snagging and the small size will help it fit between the threads of the fabric.
Cutting out Slippery Lightweight Fabric
When cutting a pattern out you want to be as accurate as possible, but that it tricky when your fabric is slippery.
If you use tissue paper underneath you fabric and cut the tissue paper and fabric at the same time, then the tissue paper stabilizes the fabric just enough.
Also, use sharp scissors, tissue paper and invisible tape, and glass head pins. I put a video together to show just how to do this.
Don't let your fabric hang
When you cut your fabric out make sure that the edges are not hanging off the edge of the table. Any fabric hanging will distort the shape of the fabric.
serge the edges before washing
Lightweight fabrics tend to fray quickly and easily, but you need to wash them before working with them.
To prevent fraying in the washer and the dryer serge the edges first. Then you can throw it in a delicate wash and dry it on low without worrying about it fraying.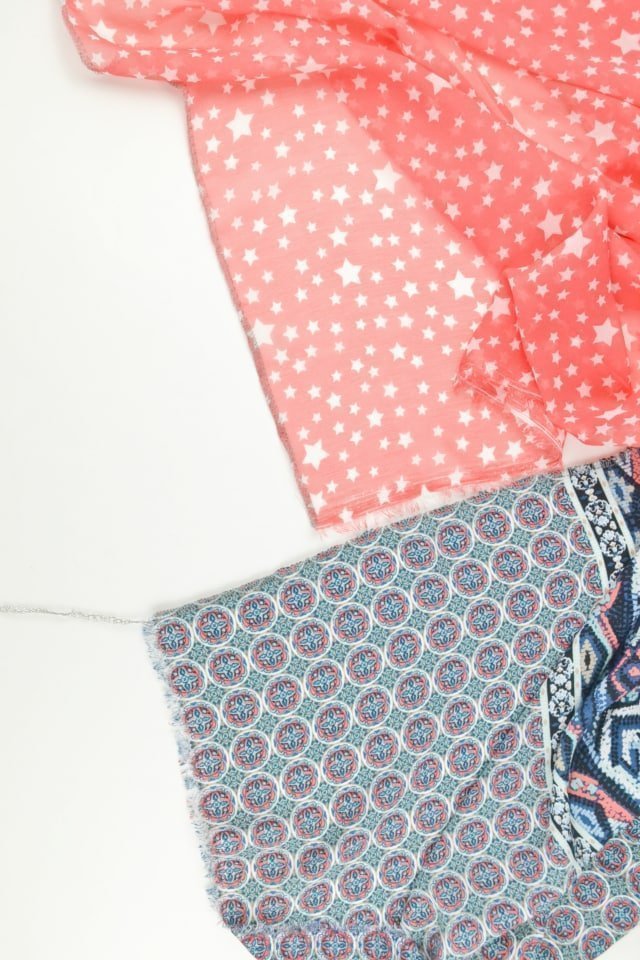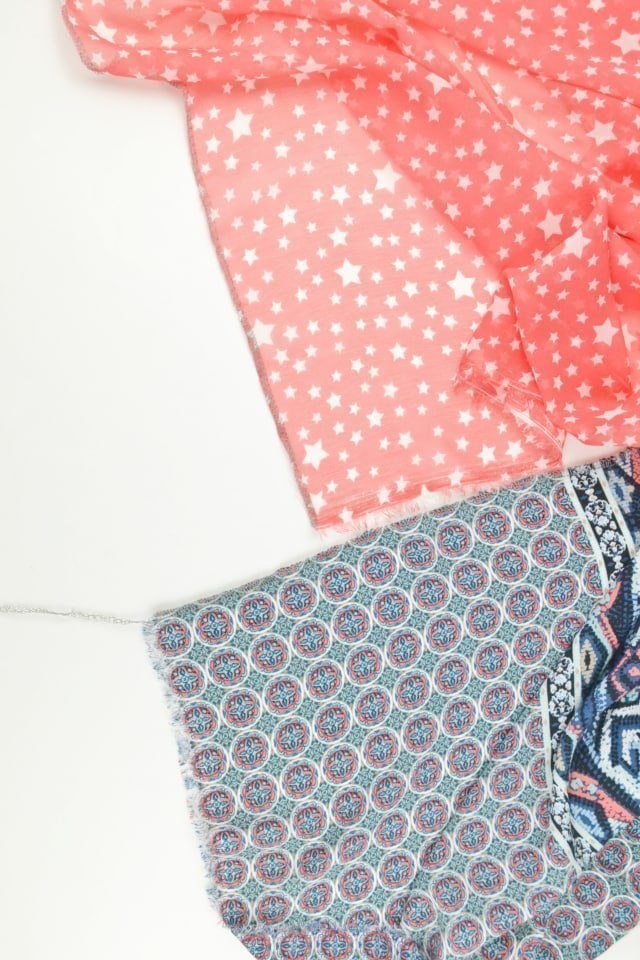 prewash and dry
Make sure you wash and dry the fabric. Maybe even wash it and dry it again so the fabric doesn't shrink anymore. DO NOT wash your silk fabrics though because it will get ruined!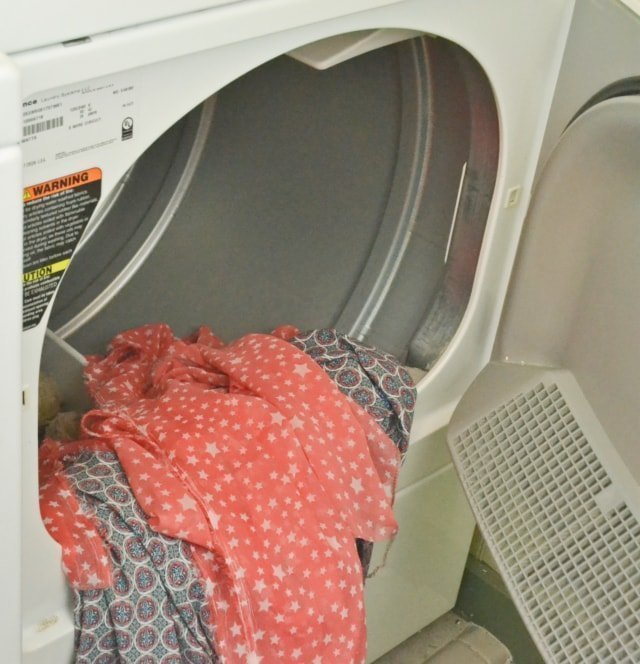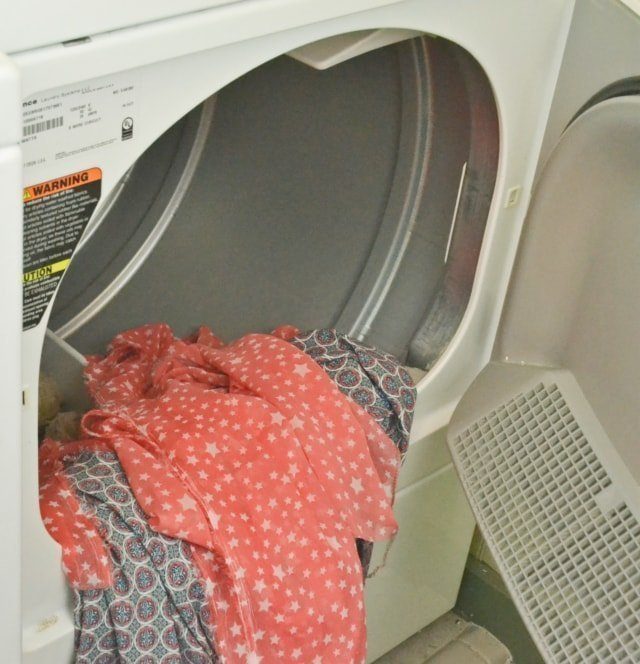 storing the fabric and pattern
After cutting out your fabric roll it up inside the pattern to store it. It is safe inside the pattern and won't get distorted.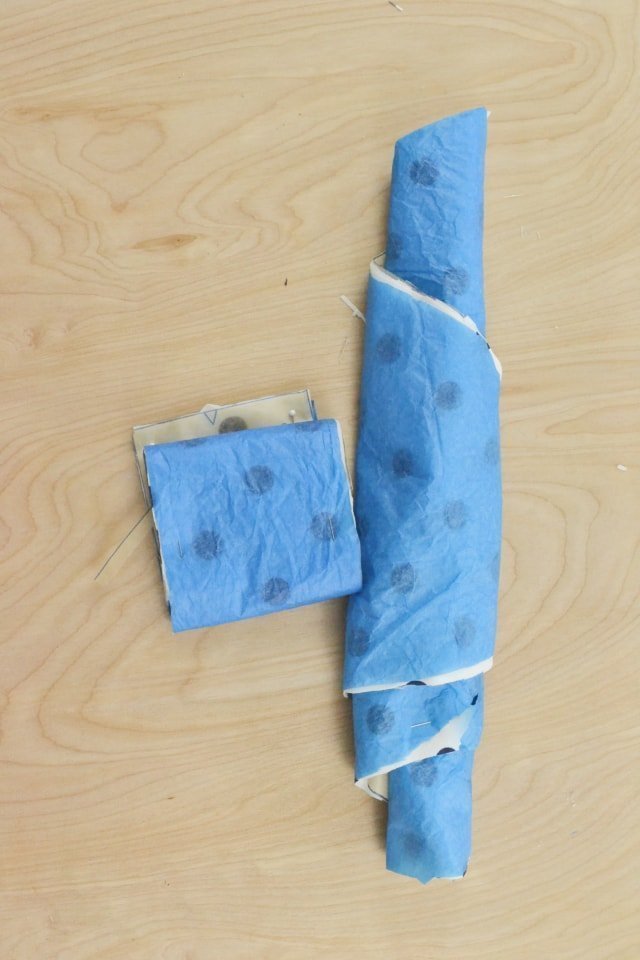 use starch to stop fabric slipping
To make lightweight fabric easier to handle and work with spray it with starch. Starch will stabilize the fabric enough but it washes out easily.
It'll especially help with hems and necklines. DO NOT use starch on silk because it will ruin it.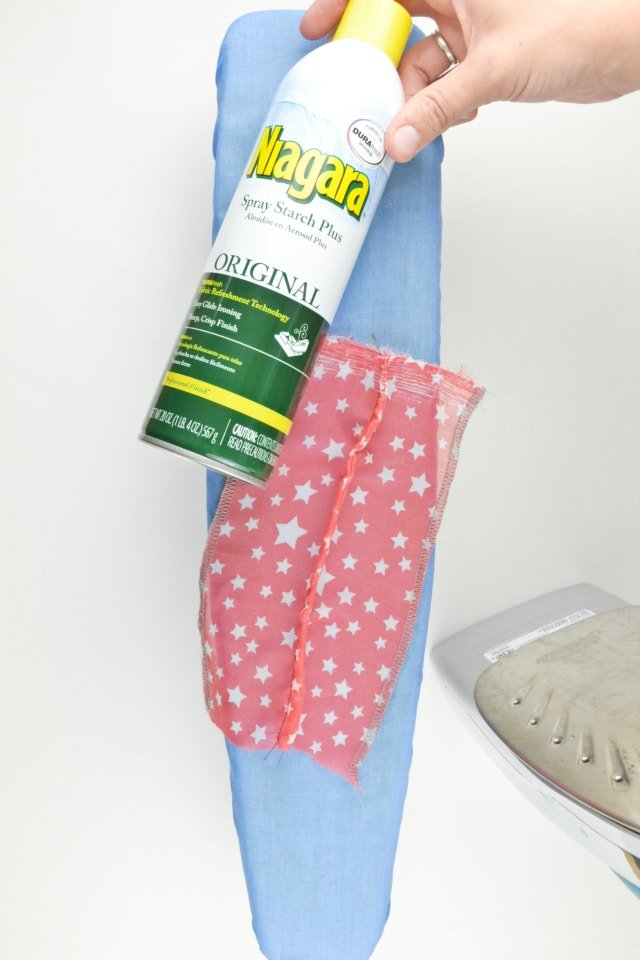 smaller stitch
A lightweight fabric needs a smaller stitch to prevent the raw edges from pulling out.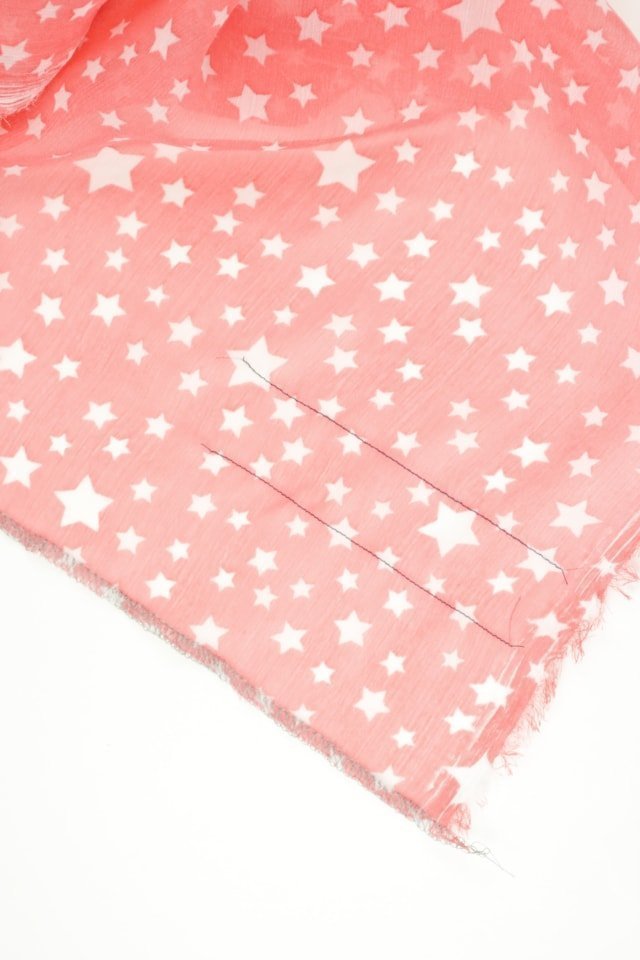 don't push or pull
Lightweight fabric is delicate so don't push or pull the fabric while sewing. Let the sewing machine do all the work.
Also, hold the thread tails when you start sewing to prevent the fabric from being sucked down in the throat plate.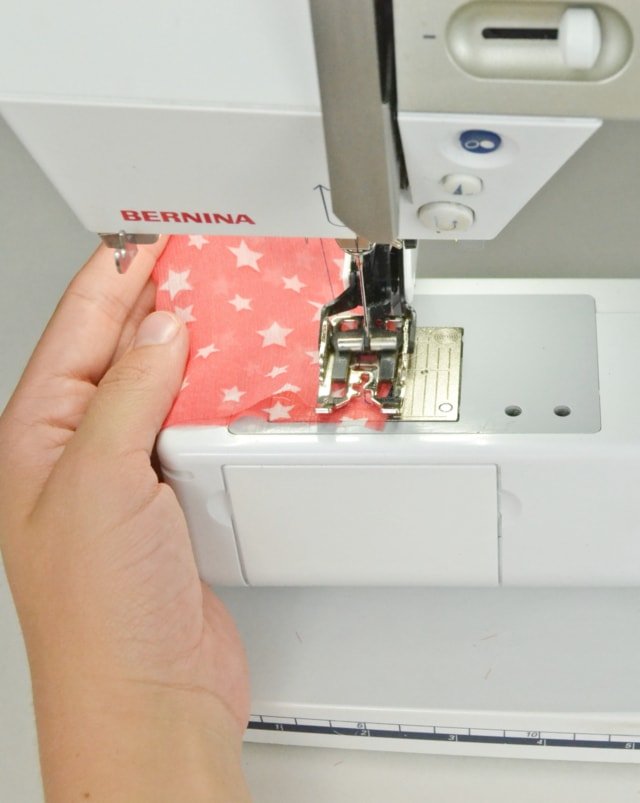 use a walking foot
A walking foot* to keep the top and bottom fabric moving through the machine at the same time. It prevents one side from stretching more than the other.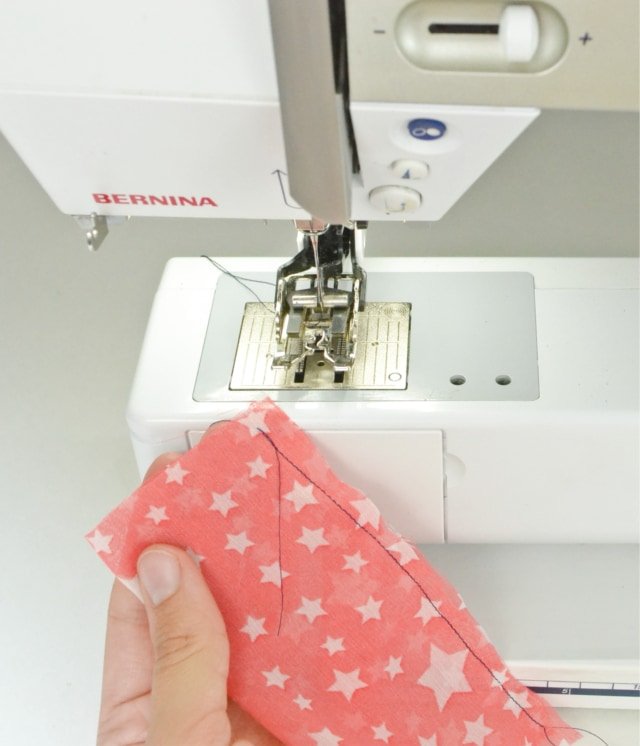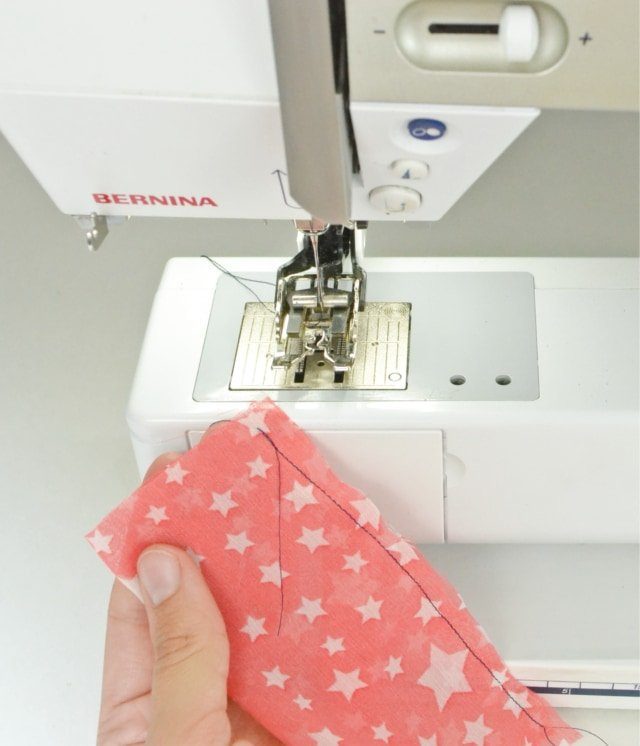 change sewing machine foot pressure
If possible use the correct pressure on your sewing machine foot. Lightweight fabrics are really thin and need more pressure than most fabrics you work with.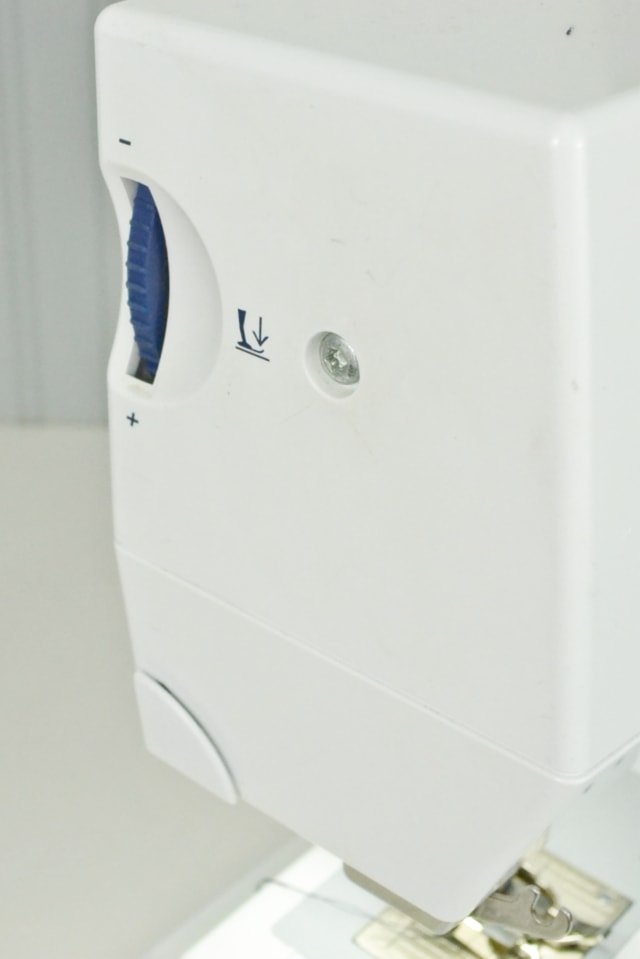 use french seams
Serging is a great way to finish edges, but on sheer fabrics the serged edges will show through.
Instead use french seams to finish the edges and still look nice from the outside. They take a little bit longer, but are definitely worth it on lightweight fabrics.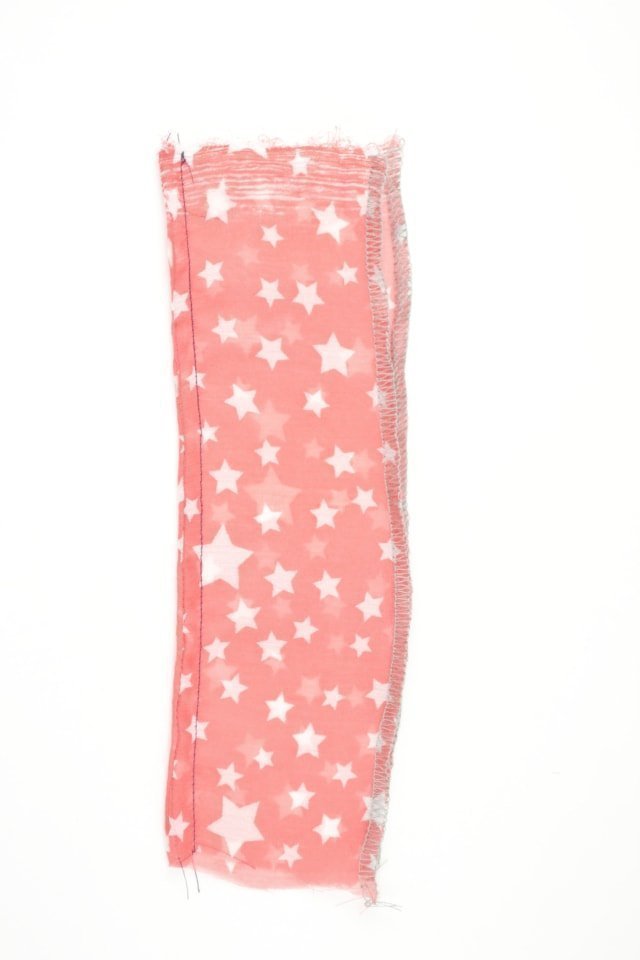 lift and press
Do not push and pull the iron around on the fabric because it'll distort the fabric. Carefully lift, move, and press the fabric then lift, move, and press again.
hang the garment before hemming
Lightweight fabrics cut on the bias can stretch like crazy. Finish the garment you're making except for the hem. Hang the garment for at least 24 hours to let all the threads relax.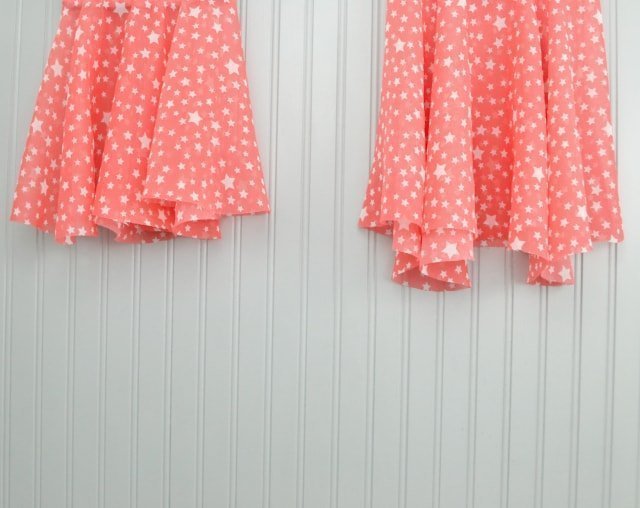 reuse pattern piece to recut hems
Once the garment hem has relaxed you can place the pattern pieces on the garment and trim off and edges that have relaxed. It gives you a perfect hem that isn't stretched out.
narrow hem
Use a narrow hem or baby hem for the tiniest hem possible.
Whenever I am hemming lightweight fabrics I use this how to sew a rolled hem without a rolled hem foot tutorial with two different ways to sew it so pick the one that's right for your project. A narrow hem is perfect for lightweight fabrics.
use binding not facing
A facing is not strong enough for lightweight fabrics because there's many places that can have serged edges. Instead use a neckline binding to give your neckline the right finish.
Tips for Sewing Lightweight Fabric
Yield:
Sews lightweight fabric
Learn how to sew slippery fabric by using these sewing tips for sewing lightweight fabric. Make tricky fabric easier to sew and work with!
Materials
Lightweight fabric like chiffon, charmeuse, challis, and lace
Tools
Sewing tools
Sewing machine
Instructions
Sharp sewing machine needles in size 10/70
Cut out slippery lightweight fabric with a tissue paper layer
Don't let your fabric hang while cutting
Serge the edges before washing
Prewash and dry
Store the fabric inside the pattern to keep it safe
Use starch to stop fabric slipping
Use a shorter stitch length
Don't push or pull in the sewing machine
Use a walking foot
Change the sewing machine foot pressure to light
Use french seams
Lift and press when ironing
Hang the garment before hemming to let the fabric settle
Reuse pattern piece to recut hems
Use a narrow hem
Use a binding instead of a facing
Recommended Products
As an Amazon Associate and member of other affiliate programs, I earn from qualifying purchases.
If you make something using this tutorial, I'd love to see! Please share it on social media with the hashtag #heatherhandmade and tag me!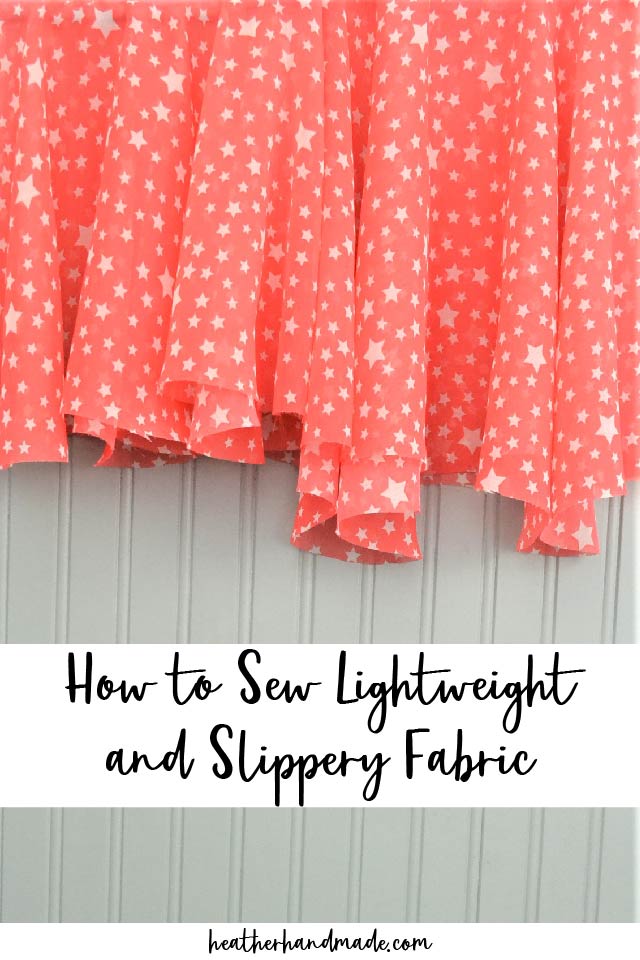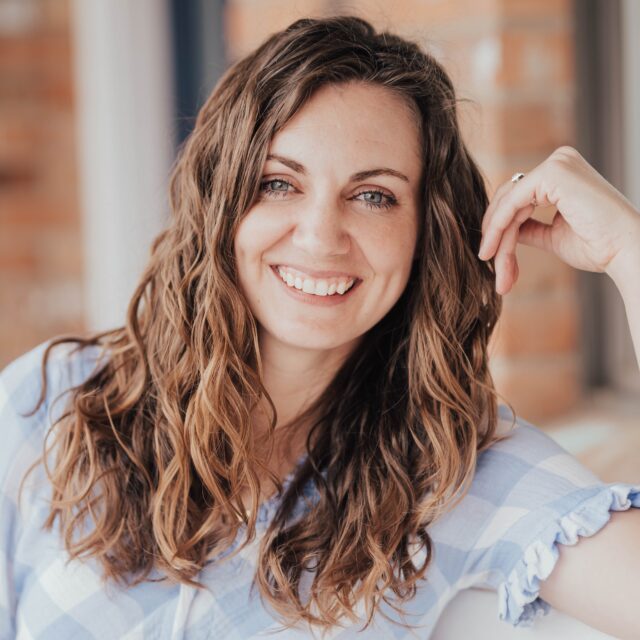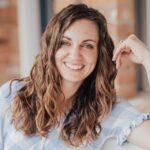 I believe small sewing moments can create great joy. Find your own "right" way to sew. -Heather